DOUBLE CLICK TO EDIT TITLE
An Interview With 10-19 & The Number Men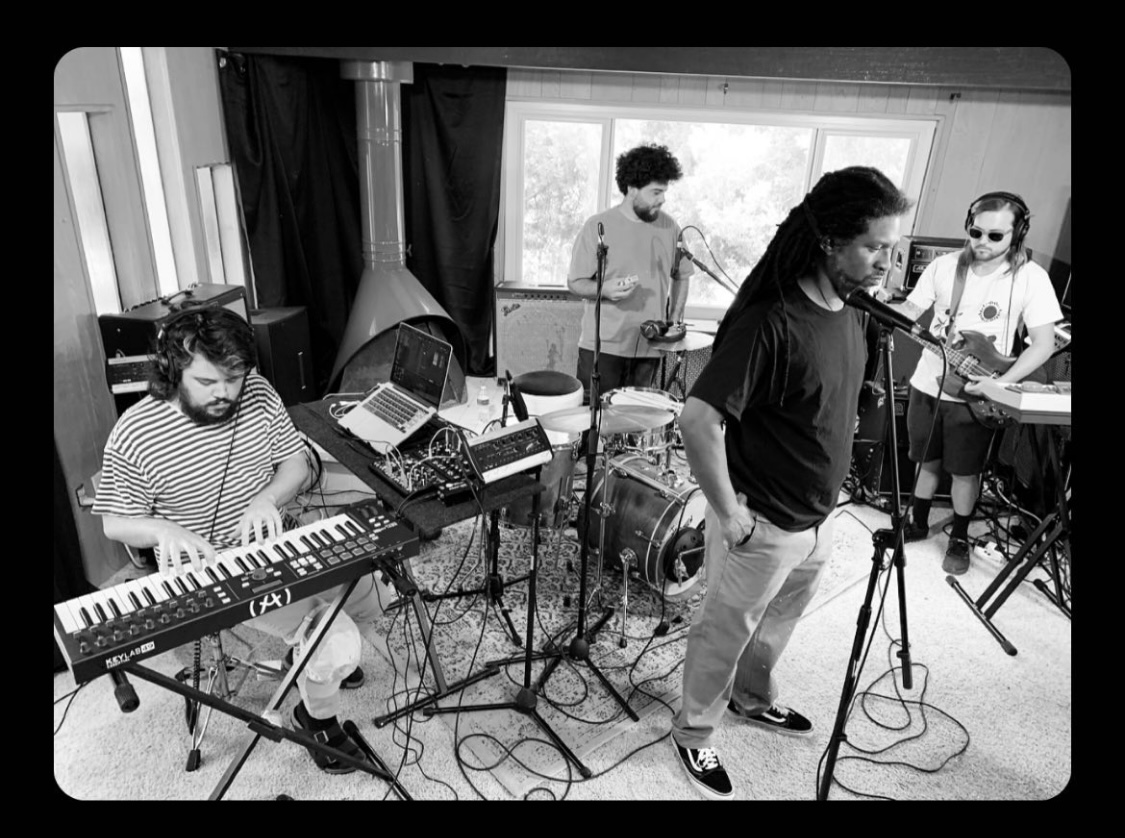 A fresh single from 10-19 & The Number Men brings back a cross of old school chill hop with that fresh jazz based undertone, live drums that bang, and all with a smooth flow complete with guitars, thick bass, and swirling keys that fill the air giving the track a killer atmosphere. 
"Radar" is a banger that gives a nostalgic and live experience that swims around you with layers of gorgeous textures and sounds that collide and create a vast soundscape that feels good to listen to. 
The bass is key here and it does give such a great groove along with those drums and percussion that go alongside hip hop vocals but it has this outstanding breathing flow to it that makes it seem alive.
This track is laid back as hell and you should really be kicked back on the couch or driving in the car to dig into his track. It soaks in quickly and staurates your brain and before you know it you're bobbing your head along with the beat.
The single provides such a great deep groove that you can't deny and it makes you want to dig a little deeper into the band to see what else they have to offer. 
And guess what. They have some outrageously cool releases out there that each have something a little new and refreshing to bring to the table. 
These guys have a number of styles and have a knack for incorporating an array of instrumentation to make classic and new feels all the time.
With the release of "Radar", we wanted to touch base with them to find out where this release came from and what they might be up to next. Here's what happened.
TSWS: Where did this song come from?

Joel, who plays synth (along with a bunch of other stuff) was messing around with the parts -- bass, drums, guitar, the vocals etc -- and put it all in order to make sense of everything.

TSWS: Who are some of your biggest musical influences?

10-19: Influences, yeah, that's a hard one. My father is probably my biggest influence. And that's self-explanatory, but beyond that and in terms of music -- artists like Gil Scott-Heron and Melvin Van Peebles have helped to shape my perspective. SB: I'm inspired by Jurassic 5, Broken Social Scene, Tortoise, Mulatu Astatke. BS: The Heliocentrics, BadBadNotGood, Madlib.

TSWS: So how did this all begin for you really?

I started as a kid playing piano recitals.

TSWS: What's next for you as a band?

Keep writing and recording and playing out.

TSWS: What inspires you to write a song?

I get inspired by simple stuff. Ladies with acrylic nails, old books, the people I hang out with and the conversation we have are pretty inspiring to me. There's also something about washing dishes that gets my creative energy moving.

TSWS: What are you all doing when you're NOT working on music?

When I'm not working on music I like playing solitaire and watching YouTube. Joel (synth) is big into biking and Brian (drummer) is an avid pool player. Sean (bass) is a sparkling water enthusiast.

TSWS: Who are you listening to right now?

10-19: Lately, I've been listening to a lot of Dilla stuff. Jaylib, Slum Village "Fantastic" Volumes 1&2. JK: I've been listening to a lot of Angerfist and Danny Elfman. SB: Prefuse 73, Phoebe Bridgers, Hayley Heynderickx, Slothrust, Dag Nasty, Paramore, Descendents, Steve Reich, and Oliver Tree. BS: Lots of groovy, instrumental soul music! Stuff like Surprise Chef, BadBadNotGood, etc.

TSWS: Can we expect any music videos from you this year?

I hope we'll get a couple of clips together. There's some stuff we worked on, so hopefully something comes of it.

TSWS: Do you have a home studio where you guys track your stuff? What kind of stuff do you use to track your songs?

A lot of the demo recording is done at our own spaces and we collaborate remotely and then Joel pieces it all together. Brian has a room at his house dedicated to recording and we've been getting together and tracking into Logic or Ableton and then working together on mixes.


TSWS: This single seems like a big undertaking. What kind of advice might you have for other up and coming artists out there?
 
My advice: stay in school.

TSWS: Before we go, what would you like to say to fans of the music?

I'd like to say thanks for listening.
10-19 & The Number Men Spotify
10-19 & The Number Men Twitter