An Interview With Anchen Ji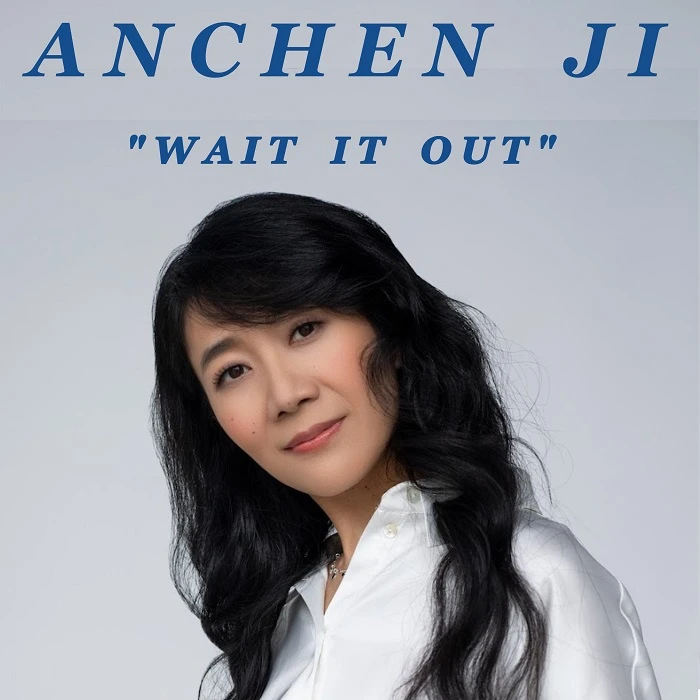 A new release from Anchen Ji brings out an honest and lush pop formula that breeds a refreshing but familiar undertone and as it unravels she speaks truths that feel like they're hard to let out.
"Wait It Out" is indeed quite a personal single perhaps the song was cathartic for the Artist as talking about the things that she does in the track aren't easy to get off your chest let alone articulate properly but Anchen did it perfectly and in her own way.
Throughout it all you get a building and brightening pop atmosphere that borders on a dream-esque tonality and creates an Ambience that wraps itself around you.
This track certainly has a way of causing your own memories to pop up in your head and that's because of the way that it's all delivered and it's relatability.
A lot of people can relate to a song like this one especially if they look to their inner selves even though it's hard to admit.
The production is very well done and bears a lot of attention to detail as the track uses sense and keys, beats and vocals that all have textures that mend into each other and create a forward moving vibe.
One of the best things about this is the way that it builds up and as it does the intensity of the song follows and so the longer you listen to it the more you can really understand and feel it.
I think we need songs that make you think and feel the way this one does. Songs that create that undertone of a struggle that shows a lot of emotional Drive.
And again that's because we can all relate to things like that.
Everyone has some struggles and a lot of it is due to emotion and feeling but not everyone can create a song to be able to let that out the way that Anchen does it.
What's more important is that even though she wrote this for herself, the listener may feel like they're not alone in what they're going through too.
This is one of the most important aspects of all music really. To form that connection and understanding.
Her delivery vocally is passionate and shows a lot of soul as she does her thing and with the release of such a wonderful single we wanted to have a sit-down with Anchen to find out where this truck actually came from and what might be coming next for her. 
Here's what happened
TSWS: Okay Anchen, let's start with "Wait It Out". This song had a clean and crisp pop feel to it and was colorful with a refreshing and slightly contemporary undertone! How did this track come about? 
In the summer of 2022, I had an idea for this song: I used to love a boy, but we met reality obstacles, such as long distance and huge difference in age. He wants to leave, but I want to wait it out. I want the song to give hope to audience that true love will overcome any obstacles and true lovers will be together in the end. I discussed this idea with Chengcheng (Troy) Tang and Tyller Bolton, who are my producer and songwriter. We created this song. This is how this track came out.
TSWS: How did this all start for you as a musician? When did you fall in love with music? 
I got into music late in my life. I experienced great changes in my life in the recent years. In 2021, I studied Berklee Online vocal certificates and found my own passion about music. Then, I released my first single in 2022.
TSWS: What kind of things really inspire songs for you? 
My own experience about life, love and difficulties.
TSWS: This single has some great styles combinations on it! Can you give us some of your biggest influences musically? 
Ariana Grande, Katy Perry, Carly Rae Jepsen, and Zara Larsson.
TSWS: What are you doing when you're NOT working on music? 
Working on my daily pharmaceutical job to develop new medicine to cure people.
TSWS: Who's in your headphones right now? 
Wang Yibo's "No Sense".
TSWS: Are you doing any live performances right now? 
Yes, I'm going to sing my songs on TikTok live (@anchenji) on Saturdays 8pm-8:55pm EST.
TSWS: Did you record this yourself or hit a big studio for this? 
I recorded this song in Berklee's studio in Boston.
TSWS: What can your fans expect from you in the near future? 
We are working on the third single. I just have a song concept: love in parallel spacetimes. This is at an early stage. It won't be ready in the near future. Please be patient.
TSWS: Before we go, what would you like to say to fans of the music? 
I wish my fans to feel happy, energetic, romantic, and be positive in their lives. True love will overcome any obstacles.