The Intense Storytelling Of Arana bright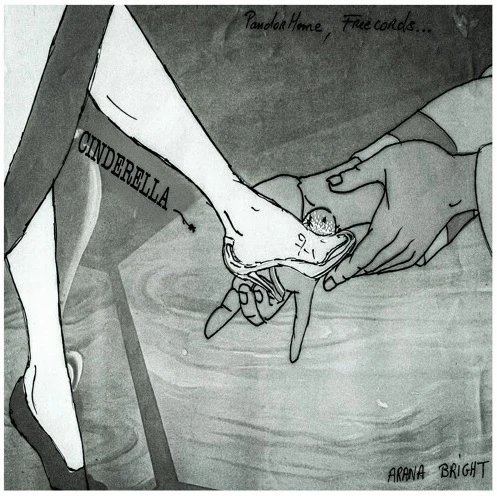 A new single from Arana Bright  hits that ultimate emotional sweet spot by a way of the creation of a story called from a perspective in the form of a stripped down and passionate.

"Cinderella"  Has quite the amount of Drive and there is just an absolute ton of authenticity that pours out and over the edges of every single second of this track.

Both piano and vocal performances are spot on and they  deliver this package that clings to you and stays there long after the song has ended. It's like a feeling that lingers and this is because the song touches you and leaves its mark.

Very heavy cinematic backbone on this one and that's part of the atmosphere that the song creates. This track would be amazing for a film or a TV show in any of those high emotion bearing scenes.

Singing is done with this hint of swagger to it that I think is just natural for the artist in general. It's just the way the vocals come out and it does something quite astounding for the soundscape and the feel of this single.

This one pulls at the heartstrings and has the ability to make memories of your own pop into your head at random.

And that's the thing with songs like this. Has that genuine aesthetic to it. It's not exactly nostalgic but you end up thinking back on situations and things that happen to you, yourself. Songs like this trigger those kinds of thoughts and memories because you are able to feel from that.

That's what's really cool about this track in particular. It makes you think and it makes you feel it makes us remember that we're all human and we need a lot more music like this if you ask me.

An absolutely wonderful and beautiful job performing with heart and soul, definitely dive into this one when you can and do it with headphones.

This is one of those hidden diamonds in the rough one of those songs that you've kind of been looking for but never really knew it.  And if this is an introduction to Arana Bright  for you, then it's a damn good one.


Youtube:
https://www.youtube.com/channel/UC393XndswyWvBxXgZ55Z1xg?view_as=subscriber
Spotify:
https://open.spotify.com/artist/1LKwNlvi5UhtQ8Ab2BCL0u?si=oIeMOl2LQD2GAp_3Qj9SiQ
Instagram:
https://www.instagram.com/aranabright/
Itunes:
https://music.apple.com/fr/artist/arana-bright/1473729425
Deezer:
https://deezer.page.link/H3avohDYvFyhCuiQA
Soundcloud:
https://soundcloud.com/aranasongs
Facebook:
https://www.facebook.com/aranabright
Twitter:
https://twitter.com/AranaBright