An Interview With Ari Raine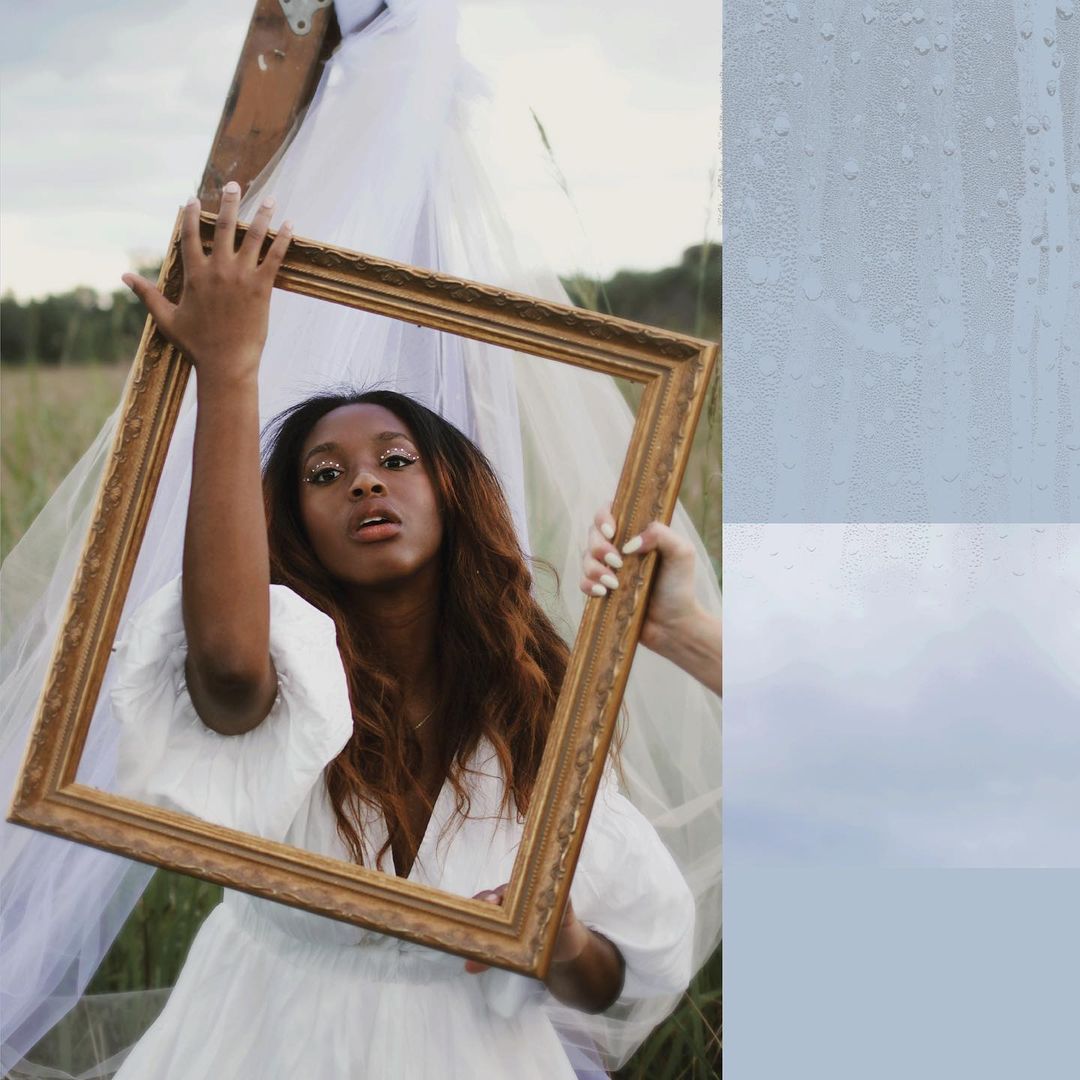 A completely refreshing new EP release from Ari Raine takes on the form of a vibrant pop sound that blends in plenty of other sub genres bring it into a bright and incredibly honest zone that portrays chapters in her life as the songs play our with crisp beats and synths, piano, and paint lush soundscapes that boast both a cinematic and danceable approaches.
The Just To See Me Fail EP is alive and breathing and has a way of not only sticking with you musically but lyrically as well as the words speak truths that have to be hard to let out. Or maybe it's actually cathartic for her. Either way it can really grab you and have your attention. 
Songs are relatable and real. They have genuine undertone and a heavy handed passionate performance which comes through with gusto and authenticity.
This EP is beautifully built and structured and it's quite smart in its ability to cause memories of your own to pop into your head as well as to blend genres to create a gorgeous pop atmosphere that feels both familiar but also quite new.
It's excellent to hear such an impactful release and how you can hear Raine's love for her craft with every note is just empowering.
This was enticing and addictive from the first song and on. 
With such a full-bodied release, we wanted to have a chat with Ari Raine to see where this record actually did come from and what may be up next for her as an artist. 
Here is what happened.
Okay so let's start with  the Just To See Me Fall EP. This record has an edgy pop feel to it. Where did this EP come from?
My EP Just to See Me Fall came into fruition, I would say, in the year after I graduated college. I graduated in May of 2020, right in the middle of the pandemic, so obviously there were a lot of unknowns happening at the time but I was also entering into this strange time of adulthood, post college friendships, and relationships. In this period of my life I experienced a lot of heartbreak and disappointment; I was let down by a lot of people who I really trusted and each track on my EP tells one of those stories. I tried to really encompass what I was going through and feeling at the time which is where I think some of the edginess comes from because while I was definitely sad and disappointed, I was also angry too. 

TSWS: I'm hearing some great styles on this release. Who are some of your biggest musical influences?
I've always listened to a ton of different styles of music growing up. I grew up listening to early 2000s Rnb and Hip Hop everyday in the car so Jordin Sparks, Ashanti, Brandi, Shontelle, Neyo, etc. And then went through my angsty teenage period of Paramore, Bastille, etc. But then fell in love with pop and what I call 'sad girl pop' music later in life so leaning more towards Halsey, Grey Zeigler, Frawley, Dermot Kennedy, and Calum Scott. So I mention all of these amazing artists to say that I think I took a little bit from all of them; a dash of Rnb and Hip Hop, a little bit of angst from Paramore, and then vulnerability from my pop stars.

TSWS: So how did this all begin for you really? When did you fall in love with making music?
Ha so I honestly never really saw myself making and releasing music; maybe in a dream in a fantasy life. I've always written poems and lyrics though. As a kid, I always kept everything inside and I didn't know how to process my own emotions or feelings. I just thought they were too messy so I didn't deal with them. I especially didn't talk about them so I would just write them down instead. And I've been doing that since I could remember; maybe since Middle School. And then eventually one of my friends found out and pushed me to actually start making music and finding melodies. And then once I was comfortable with that, releasing them just seemed like the next step. 

TSWS: What's next for you as an artist?
This EP came from a point in my life that I've learned and grown from and I think the style is fitting of that journey. But thankfully I'm no longer in that space so right now I'm really exploring other styles and how I can incorporate and use them in my new music. I eventually want to release an album but I'm all about telling a story and all the pieces haven't come together yet. I definitely want to start performing live more though so I've been working on that!

TSWS: What inspires you to write a song?
Whenever I'm feeling really intense emotions or I'm feeling lost, that's usually when a song comes to me. And in that moment I can probably write 75% of that song. I almost feel pushed to get my feelings out on paper and out of my brain and then once they're all written down I feel this immense feeling of relief. Usually this happens when I'm upset or disappointed though so I'm trying to work on making happier songs.

TSWS: What are you doing when you're NOT working on music? 
I actually have a 8am-6pm (yeah not 9am-5pm) job working as a Set Designer in the film industry. So, during the daylight hours I'm drawing up floor plans and using my Architecture degree. And then I mix in some time hanging out with my friends and my dog Bruno when I'm not working on music. It's definitely a heavy load but it's the life I love and live. 
Who are you listening to right now?I'm currently obsessed with Grey Zeigler, Fletcher, Frawley, Kid Cudi, and Jessie Reyez which I can say without a doubt is influencing my new stuff. And then you know Taylor Swift just came out with an album so I'm listening to that as well. 

TSWS: Are you doing live performances? 
Yes, actually I am! I'm mostly doing Open Mics right now so that I can get more comfortable performing in front of people. I just did my first Open Mic October 4th and it was amazing! Performing in front of other artists made me feel so at ease and welcomed. I'm planning on more performances for sure and will post about them on social media beforehand so people can come if they'd like.

TSWS: This record seems like a big undertaking. What kind of advice might you have for other up and coming artists out there?
It was definitely a journey that I couldn't have finished by myself. My advice would be to surround yourself with a group of people that you know will support you no matter what but will also be honest with you even when you don't want to hear it. There were so many lyrics/songs that I started with and then I would share them with my producer or one of my friends and they'd instantly know when I wasn't being authentic to myself or my story. And then I would also say don't try to force anything but also don't give up when you're feeling stuck; it's a balance. 

TSWS: Before we go, what would you like to say to fans of the music?
Thank you for listening to me pour my heart and soul into these songs. For giving me a space to be vulnerable and share my truth. Every positive comment that I receive genuinely overflows my heart with gratitude and makes me feel like these lowest of lows that I had to go through to write each song was worth it. And I'm beyond appreciative that we were able to make something beautiful out of some of the not so pretty parts of my life.