DOUBLE CLICK TO EDIT TITLE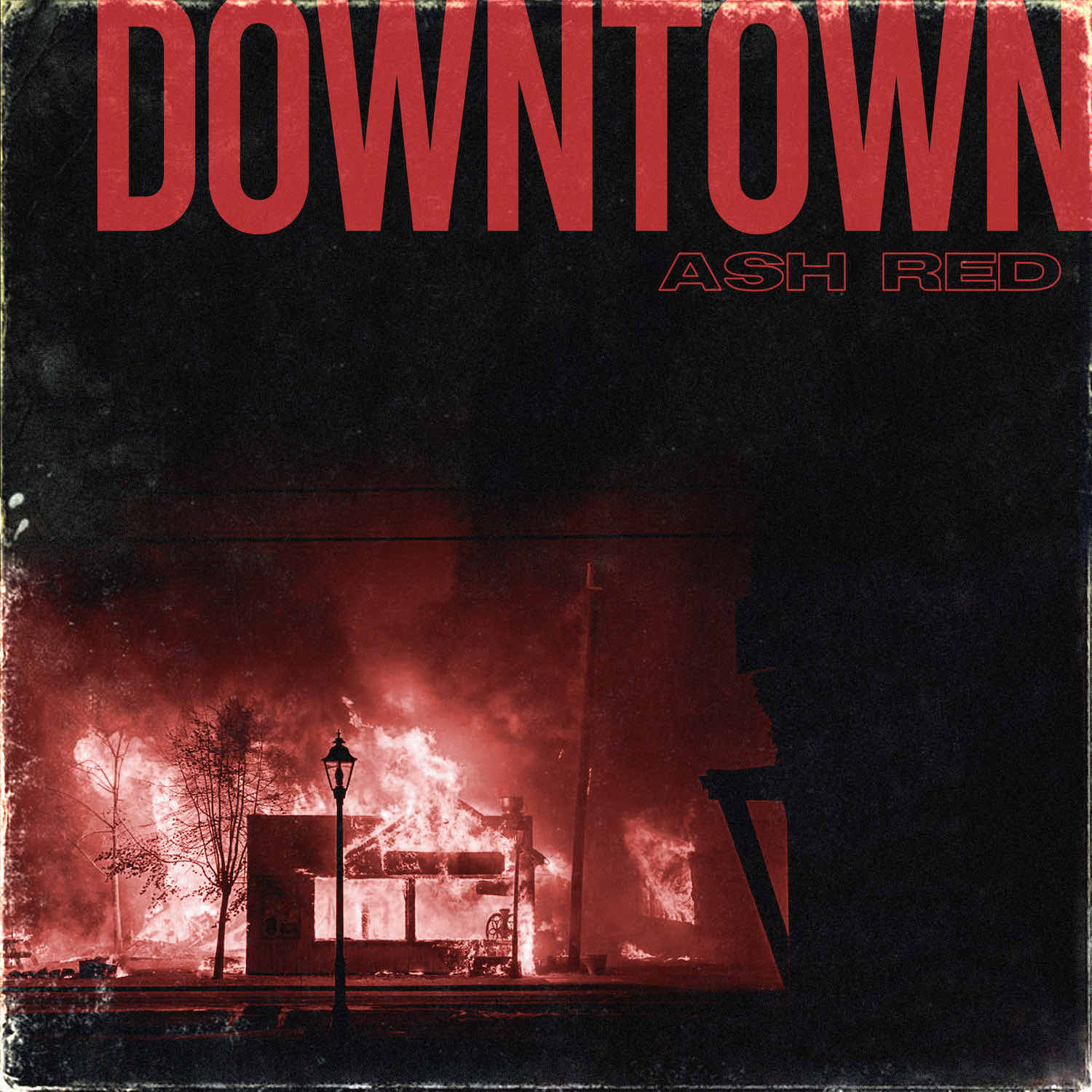 A fresh single from Ash Red gives off a righteous and flavorful fuzztone garage rock fee with classic influences and a touch of punk rock lurking just beneath the surface to go along with the band's high energy almost live style. 
Downtown is an instant classic complete with lyrics that can hit home for most, old school lead guitar work and a massive soundscape all around.
The track is bountiful in terms of just having that stadium rock live performance approach and it really works perfectly for them as this one is best cranked to 10 on the volume. Or...whatever the max is on your set up that is. 
Either way, Downtown blasts you with a heavy handed and yet still incredibly catchy hook and rock feel. 
This was a song that gives you that nostalgic youthful feeling and its comforting for anyone who grew up with real deal rock in their lives. 
Hopefully that's just about everyone. 
Ash Red takes influences from several decades of rock from 70's to 90's and gives it their own spin. 
This is a killer and driving song that showcases the bands step into the paving their path in the rock world and doing it their own way. 
It's all quite refreshing yet familiar which is tasteful as hell. 
With the release of "Downtown", we wanted to have a chat with the guys about the single and more.
Here's how it went down.
TSWS: Okay so let's start things off with "Downtown". The song has a heavy and massive sonic presence!. Where did this track come from?

Downtown was the very first song we wrote together, Arthur would have started off playing bass before Ash Red was a thing and i think he was trying to learn something by ear and just started playing the riff, the riff was brought to practice and i suppose over time we just built upon it.It's got a Big Muff pedal on the guitars hence the big heavy sound.

TSWS: This song has some killer rock styles in there! Who are some of your biggest musical influences?

There are hundreds but right now we're listening to a lot of punk and post-punk so i guess the usual bands of that genre like Gang of Four, Joy Division, Wire, The Chameleons, The Jesus and Mary Chain etc.. we're also big into 60s pop music like the beach boys and stuff. The biggest influence on this current release though is probably the entire Siamese Dream record by the Smashing Pumpkins - We even got the same pedals to try and replicate the guitar sound of that record.  

TSWS: How did this all start for you guys? 

It was late 2018, and we were all in school together. One evening there was some trip to the cinema and someone picked the Queen movie that was out at the time, none of us are particularly Queen fans, but it got us talking about music and 3 weeks later on the 1st week of January we had our first practice. 

TSWS: This is the third single from you guys. Is there a new album on the way this year?

Hopefully yes,  we recorded a Album late last year,  we were for the most part unhappy with the sound and the first mix so currently we have sent it away to be mixed for a second time,  if that doesn't go to plan we're planning to just re-record it at a different studio.

TSWS: Do you do any live shows?

We try to as much as possible,  we're trying to plan one in Waterford City at the moment. At the end of our college semester hopefully we'll be at a few more gigs.

TSWS: What kind of things inspire you guys to write?

I suppose just life in general, sometimes you'd see something and it makes you want to write,  other times you hear a really inspiring song that you think you can lift something from, and then sometimes nothing inspires a song and it just comes into the palm of your hand almost. 

TSWS: Do you write songs together in rehearsal?

Sometimes,  Arthur will usually come to practice with and idea that the band builds upon, but other times he'll have a fully fleshed out song. Every song is different there's no formula as such.

TSWS: What's next for you as a band? Is there anything new in the works even now?

Well we're always writing new stuff, we've been writing a lot recently in case it happens that we have to re-record the album,  that way we'd have a lot more tracks to pick from when deciding the track listing.We have a soundcloud page where we put up random things we're working on sometimes, so head over there if you ever want a sneak peak.

TSWS: What are you doing when you're NOT working on music?

During the week we're all at college,  we come home at the weekends and drink a few pints with a bunch of other friends. All and all, we just try have a bit of fun, which is what we do with music too, it's all just fun.

TSWS: This track feels like a one to take on. What kind of advice would you have for other up and coming bands out there?

Try do as much stuff as possible with your bandmates, don't take it seriously and have a good time.

TSWS: Before we go, what would you like to say to fans of the music?

Pre Save Downtown! & enter our Instagram T-Shirt Giveaway!