An Interview With Attic Theory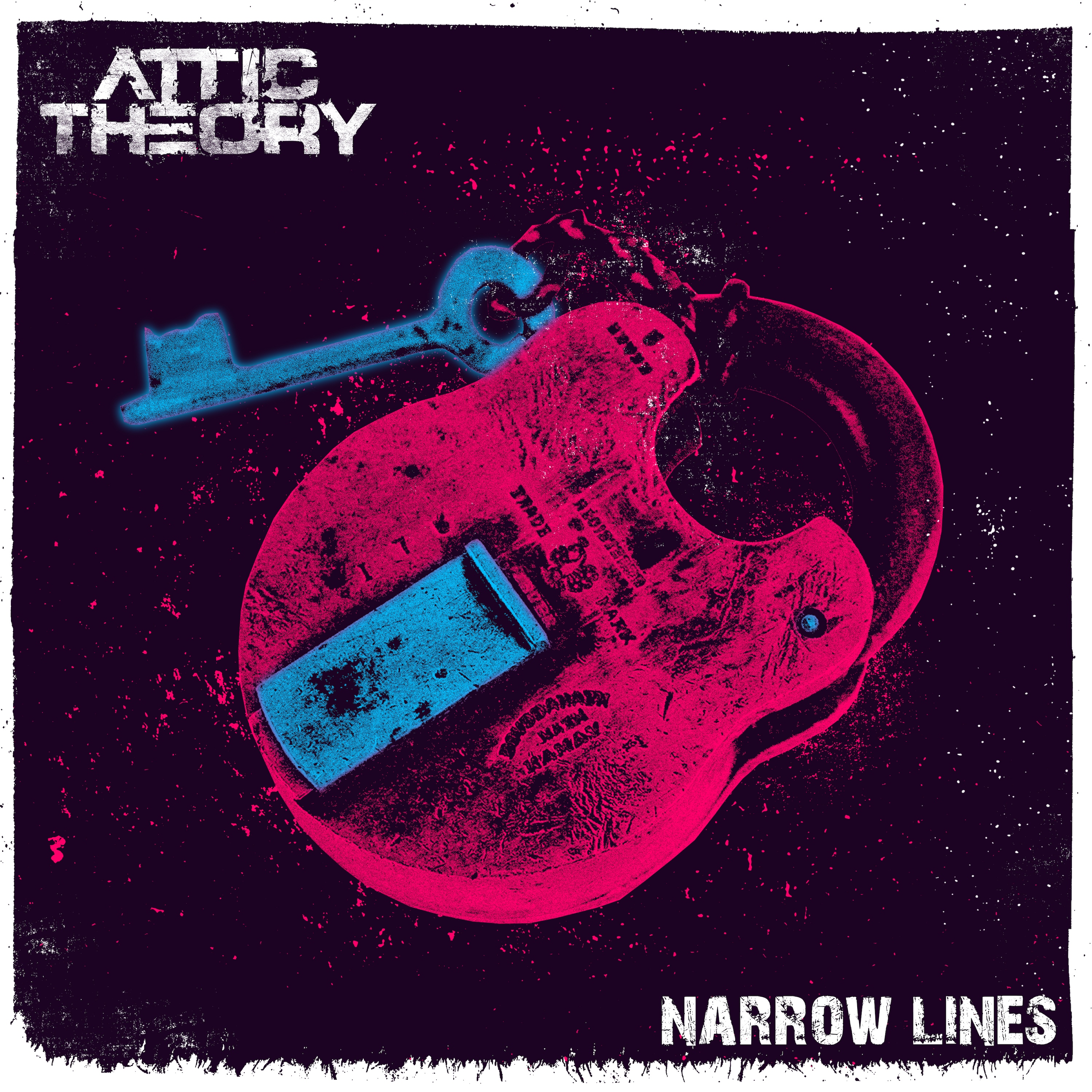 A new single from Attic Theory is a massive alt-rock banger that boasts a cinematic backbone to go along with impactful changes and vocal styles as guitars flow and build into hooks that pack quite a punch. 
The "Narrow Lines" single is bursting with character and a gritty undertone even when the song keeps to its bright sheen and polished feel. You still get that rough and edgy feel lurking just beneath the surface and it's such a wonderful mix of hard hitting guitars and drums, and melodic vocals that come through with just the right energy.
You certainly get that heavy handed theatrical and emotional drive that helps the wong with its antheic and epic soundscape and the most bountiful aspec tof this track is how honest it is. It's all right in your face and it's just so genuine to hear a song like this and let it wash you away with it.
This single showcases the band's ability to grab you with a song that clearly comes from someplace real. It has that powerful aspect to it that gives it its drive and gusto. 
You can feel it and if you listen with headphones, it can make the hairs on your arms stand up. 
This was quite a huge track and it really leaves you wanting even more from the band. 
But, this of course will do for now.
The release is a hands in the air, sing along with the band style track and it feels like arena rock to me. And that feels great. 
With the release of such a killer single, we wanted to have a chat with Attic Theory in regards to where this track came from and what might be next for the band. 
Here's what happened.
TSWS: Okay so let's start with "Narrow Lines". This single has an edgy but seriously catchy alt-rock style to it! Where did this track come from?
Lewis - The origin of 'Narrow Lines' came to light when guitarist Peter Donnelly was just playing around with a key we'd never used before and tried to find chord voicings that sounded nice. He then basically used the same 4 chords in different arrangements for each section and then sent a rough recording to me. From a lyric point of view, I wanted to break through this stigma of men speaking up about their mental health as it continues to be a taboo subject for many men and we wanted to spread awareness that there are supportive charities such as Campaign Against Living Miserably (CALM), charity number 1110621. CALM is a charity uniting the UK against suicide, the leading cause of death among men under the age of 45 in the UK out there to help everyone who ever finds themselves struggling. 

TSWS: I'm hearing some great styles on this release. Who are some of your biggest musical influences?
Lewis - Our influences range from rock to funk and from metal to jazz so we all bring something different to the table. One band that we all love as a collective is Alice in Chains. My personal favourite era of music was the 90's. I absolutely love grunge music
. 
TSWS: So how did this all begin for you guys? 
Lewis - Peter (Donnelly - Guitar) and myself were previously in a band together but we wanted to start something fresh and brand new. We enlisted Tim (Cunningham - Guitar) and picked up the others along the way. 

TSWS: What's next for you as a band?
Lewis - We are in the process of recording our forthcoming debut album 'What We Fear The Most'. We decided to start releasing singles to tantilise our fans taste buds. 

TSWS: What inspires you to write a song?
Lewis - Normally the inspiration for most of the lyrics comes from whoevers pissed me off at the time.
 
TSWS: What are you all doing when you're NOT working on music? 
Lewis - We spend time with our families and I play a lot of playstation. I hate to break the rockstar illusion for everyone but we all have day jobs. 

TSWS: Who are you all listening to right now?
Lewis - I'm listening to Saints Asonia's latest EP 'Introvert' and 'Wolves' by Candlebox. Lawler is listening to Fuel, Crossfade and Godsmack. Norm is rocking out to a bit of ABBA, Tim is singing with a hairbrush in front of the mirror to Tina Turner, Peter is listening to 'We die young' by Alice in Chains on repeat and Kenny is listening to the sound of screaming in his head.
 
TSWS: Are you doing live performances?
Lewis - To tie-in with the release of 'Narrow Lines', we are holding a single launch night at Jimmy's Liverpool on Friday 28th October '22. 50% of the proceeds received on the night will be donated to CALM. Tickets are on sale now! - https://jimmys.group/event/attictheory-2/

TSWS: This single seems like a big undertaking. What kind of advice might you have for other up and coming bands out there?
Lewis - If you are just starting out playing in a band, you must be able to take constructive criticism otherwise you won't grow as a musician. Don't take things personally if you are told your riff sucks, use that energy to write a better one. Don't be a prick in general and always be nice to the sound engineer, they can easily just turn you off. The advice I would give to my younger self would be to be prepared for a lot of hard work but it's so fucking worth it. 

TSWS: Before we go, what would you like to say to fans of the music?
Lewis - Don't worry, more music is coming! We will be donating 100% of the proceeds received from downloads of our brand new single 'Narrow Lines' on our webpage to CALM. You can pre-order 'Narrow Lines' (digital download) here for just 99p 
Narrow Lines Download Purchase