DOUBLE CLICK TO EDIT TITLE
backinhumanform Releases A Warm And Massive Folk Record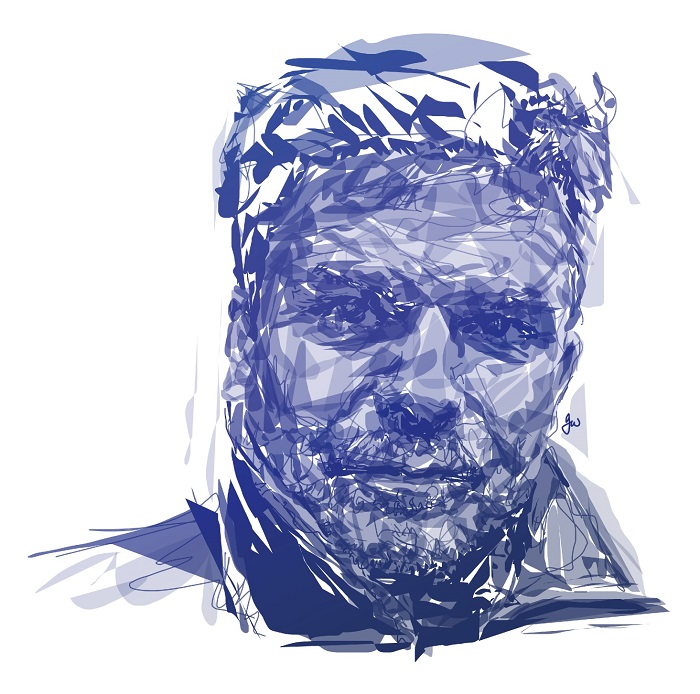 A new release from backinhumanform drops a progressive folk rock feel that bleeds alternative rock undertones and a storytelling approach that feels like a concept album from start to finish. 
The self-titled album is a massive soundscape of textured guitars, flowing rhythms, and a sort of dreamscape feel that comes through colorful and both cold and warm at times.
The record boasts a great rock feel but also sticks to it's Americana roots with acoustic guitars, harmony vocals, and lyrics that paint vivid pictures and landscapes that stick with you hours after each song has ended. 
The record has a life to it that lets the songs come through with a breathing and alive feeling and the array of styles that come off the record is outstanding. 
Songs are beautiful and woven with a loose precision that feels personal and it has a bit of a cinematic undertone that keeps strong throughout the record.
Tremolo guitars flow over acoustics, vocals sooth and are almost always at least doubled up to give extra thickness which is a big part of why the songs have such a lush sound to them most of the time.
This album came from someplace real. It has a character to it and each song brings something a little different to the table but there is always a point that grabs you. Once that happens the songs can just wash you away with them. 
It is kind of an engulfing album in the best way possible. 
When it's over you have to sort of shake it off to come back to reality. 
This is best listened to by yourself with headphones and a glass of whiskey. 
Let it take you on it's journey. That's what it's meant for. To bring you to another place. To be another person. Like a good book.
Organs fill the air around you while slide guitars scatter across the atmosphere. 
The full album is massive and puts out such a smooth feel that it's addictive. 
But don't just take our word for it. Take a good listen to it yourself.