An Interview with Braeden Berry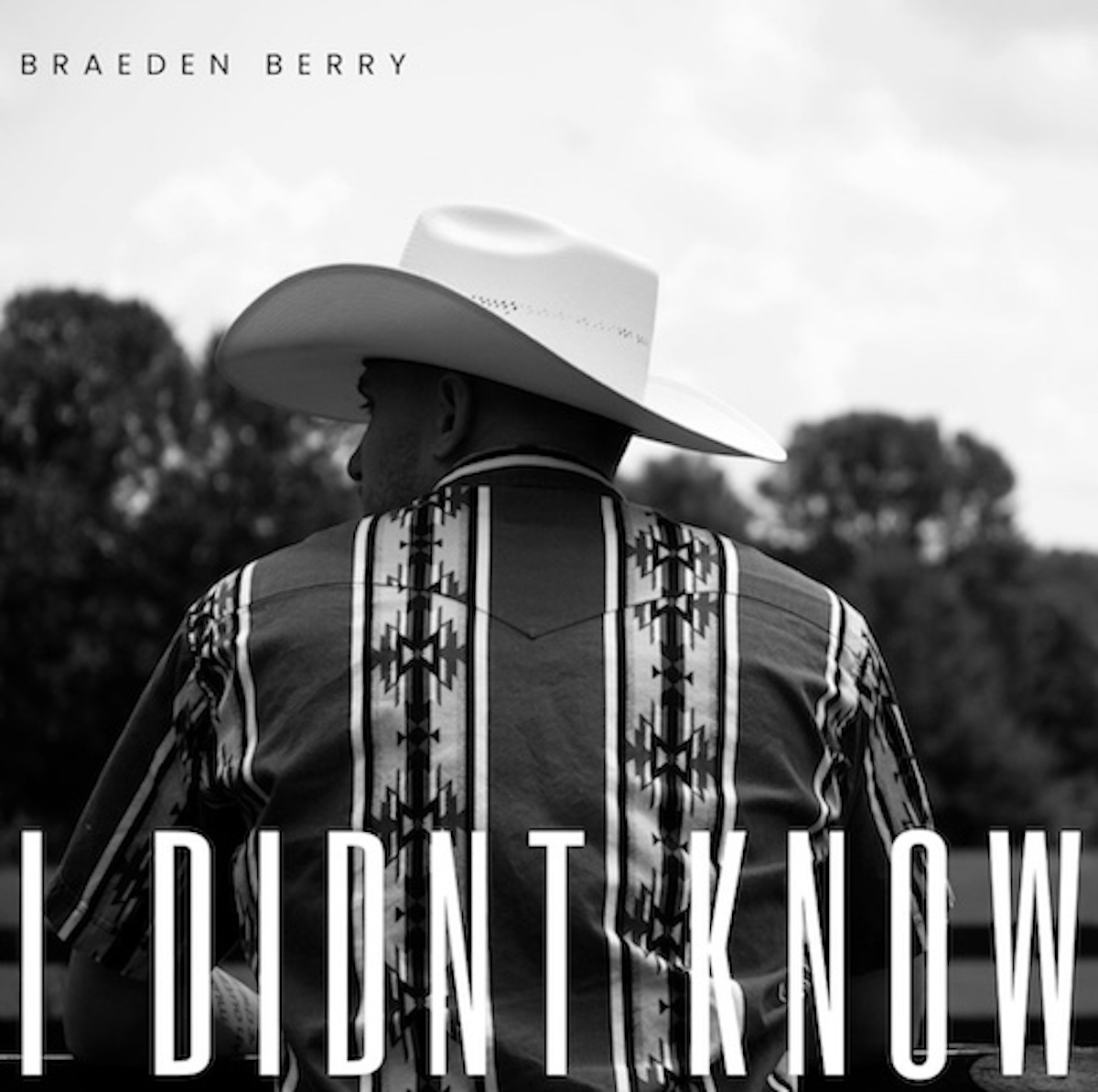 Braeden Berry hits us with a warming and heartfelt country single that has a way of making us feel welcome and grateful for our special someone and it comes from the artist's performance with a deep and powerful vocal and the genuine heart that osses from this track at all times. 

"I Didn;t Know" is an honest and authentic single that boasts all the bells and whistles you'd want from a radio quality country song that you can sweep up your girl and dance to.

The track has an antheic approach and it works so well it's inspiring for sure. 

You can feel Berry's presence on this track just pushing and pulling you as he tugs at your heart strings with his passionate performance and a lush and full country song that really has a memorable hook and powerful tonality.

This was really quite an intense piece of work and it really comes through with a drive and pure talent that makes you want to get up and do something. Anything that might make a difference. 

And that's what we mean by inspiring. I mean we can;t all put together a song like this let aling perform one as a way to show our appreciation or as a show of realization but the song can sure make us want to let them know somehow. And that alone is quite enough. 

The point of the song has come across and it is very impactful if you listen. 

With such a wonderful release, we wanted to have a chat with Braeden Berry about the song and where it came from along with what may be next for the artist. 

Here's what happened.
TSWS: Okay so let's start with "I Didn't Know". This single has a great impactful and
cinematic feel to it. Where did this track come from?

Well, I was astronomically heartbroken and just felt this song. I was asking myself why I never
got over the hump of life and it was because I didn't have a good woman…so, I wrote the song!

TSWS: I'm hearing some great styles on this release. Who are some of your biggest
musical influences?

My biggest musical influences would have to be Jake Owen, Cody Johnson and Justin Moore.

TSWS: So how did this all begin for you really? When did you fall in love with making
music?

I started singing and playing guitar at around 15. Then, getting involved with my church band I
grew to love it more and more. I've tried to incorporate it into all aspects of my life and so far I'd
say it is going pretty great.

TSWS: What's next for you as an artist?

I'm hoping to release another 3-5 song EP by the spring of next year. I have some great ideas
and great songs already written, so just solidifying the direction I want to take with them
then putting them out!

TSWS: What inspires you to write a song?

I really like the storytelling aspect and the way that hearing a song you can picture your own
"movie" in your head.

TSWS: What are you doing when you're NOT working on music? 

Being a husband and father, going to the gym and having some brews with the boys are all on
the list!

TSWS: Who are you listening to right now?

right now I'm listening to Garth Brooks' "The First Five Years."

TSWS: Are you doing live performances? 

I've been doing some rounds around Nashville and trying to get some more on the books, so
they will randomly pop up!

TSWS: This single seems like a big undertaking. What kind of advice might you have for
other up and coming artists out there?

Find a producer who is willing to put his name on your project and they will actually care about
the product they are putting out.

TSWS: Before we go, what would you like to say to fans of the music?

Thanks for listening and stick around…there's a lot more coming!