An Interview With Brian Teubl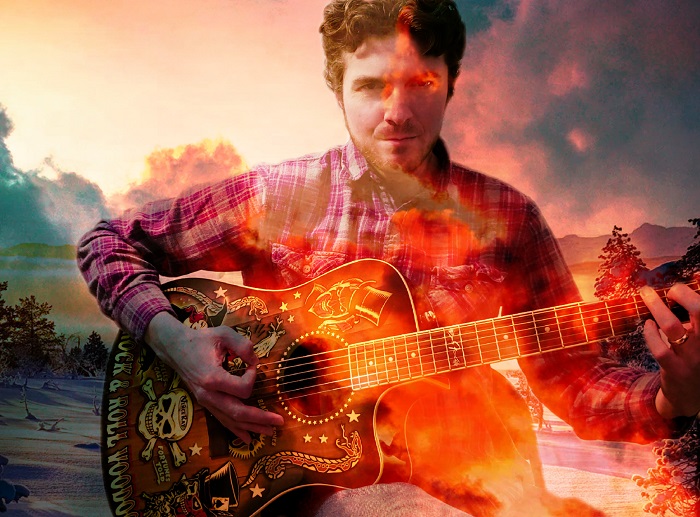 We recently had a chance to talk with Brian Teubl after reviewing his new release Ethos. 
You can read the full Ethos review HERE. 
TSWS: Let's start with the Ethos album. This record has some great rock undertones but sticks to a strong singer-songwriter style. Where did this album come from?

I started writing the song "Together" mid 2020. I was originally planning to just release a single song. I then found myself getting into a writers groove and I had some song ideas that were never completed and I worked those out to finally find cohesion. Some ideas had been out there for years and others were brand new and came together rather quickly and naturally.

TSWS: I'm hearing some great rock styles on this record. Who are some of your biggest actual musical influences?

I'm a 90s kid, some of my greatest influences and songwriters are Billie Joe Armstrong, Kurt Cobain, Scott Weiland, Chris Cornell, Jerry Cantrell and Steven Wilson.

TSWS: Is this a concept album? It feels like it is.

Yes it is. The album's overall theme is optimism. With so much negativity out there in general including in music, I decided to go a different way. The album touches on love and good feelings with songs like "No One Like You" and "Can't Help Myself (Overjoyed)". I also wanted to give the album a spiritual sense, the song "Millennia" is about traveling to the afterlife and finding loved ones that have passed on before us and they are waiting there to greet us. I also wanted to incorporate my love of nature on the album on songs like "The Wolf" and "Sunbeams". The song "Serene" is a love letter in a way to nature, taking in the beauty around us.


TSWS: How did all of this begin for you?

I started writing original music back when I was in high school. I was always interested in creating original music over cover songs. It's nice to do cover songs but there's a much greater satisfaction to create something from nothing in my opinion. I played in a number of bands over the years and most recently I released an EP with Sonic Sky called TREMORS. With the pandemic, it's been difficult to get together. I just started writing on my acoustic guitar which led to where we are now.

TSWS: How do you write your songs? Is it lyrics first or guitar chords? Do you write them at the studio?

I always start with the music first. Once I have the guitar chords and song structure completed I begin to write the lyrics. There are some times where a vocal melody comes to me first and I begin to write the song based around that vocal idea.

TSWS: What's next for you as an artist?

I hope this album gets some attention and can open some doors for me to new opportunities.
I look to continue to write music and release albums in the future.


TSWS: With things up in the air, do you think you'll be focusing on any live performances?

This is a tough one. I would love to do that, not only with the pandemic making things difficult, I am also a full time dad which makes scheduling and doing live performances at this time hard to do. Family first.

TSWS: Has the whole pandemic affected you as an artist and songwriter? How so?

Yes. Being home more has actually benefited me where I have been able to write and record. If it was normal times, this album may never have happened.


This album feels like it was a big undertaking. What sort of advice would you have for up and coming bands out there?
I would say never give up and keep working on your craft. Hard work does pay off, you have to be persistent and try to stay patient. Patience is one that I still need to work on but things will fall into place in due time, you have to try to think of it that way.

TSWS: Before we go, what would you like to say to fans of the music?

First I would like to say thank you for listening and being a fan!
I hope that this music connects with you in some way and that it gives you a sense of optimism.
And if you love it, please share it!