DOUBLE CLICK TO EDIT TITLE
An Interview With Castlman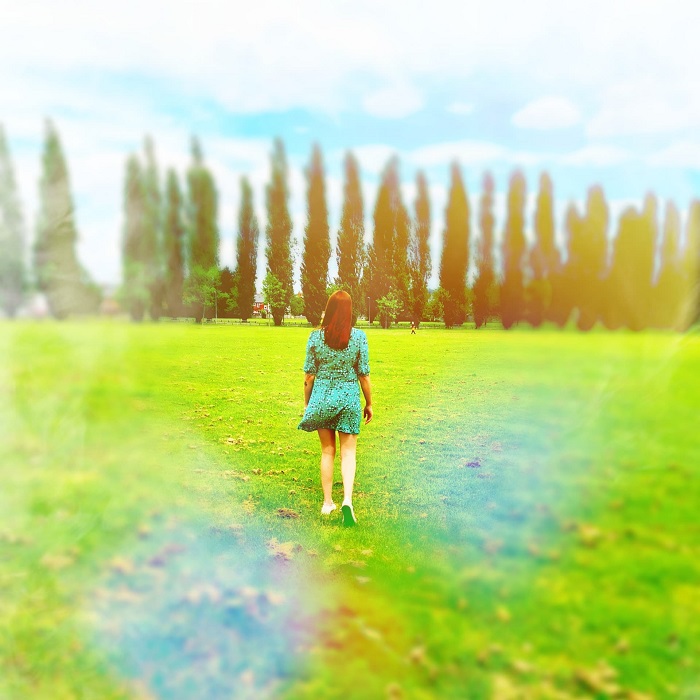 A debut single release from Castlman brings a personal and one on one ballad with dueted vocals and a contemporary pop undertone. 
"One Day It Started" is a wonderful and stripped down song that comes through warming and touching as it talks of a proclamation of love.
The song has an almost theatrical feel as the vocalists sing seemingly to each other.
This was quite a tasteful piece and works well as a debut single as both male and female vocals compliment each other and are performed with passion. 
This impactful track is tastefully done and has a live performance tonality to it that really lets you get washed away with the song as a whole. 
This being their first single especially, you can hear the love they have not only for each other, but for songwriting and performing.
It's easy to tell they wrote the song together and it would be wonderful to see them play it live indeed. 
The single does have that 'in room' personality and it showcases the youthful songwriters abilities.
With the duo's release, we wanted to sit down and have a talk with them to find out exactly where this song came from and if we can expect anything upcoming from them anytime soon. 
Here's what happened. 
TSWS: Okay so let's start with "One Day It Started". This song has an honest and in room feel with some great pop sensibility. Where did this track come from? 
One Day It Started is really a collection of ideas and experiences from both of us. We love connecting to songs we listen to and sharing what it means to us so we wanted to create something in the same vein. One line can really be separate from another but say so much. We've tried to be as honest and raw as we can whilst still allowing people to connect with it in their own way, it's not for us to say "this song is about this one thing and nothing else", I believe its down to the listening to get out of it and connect with it how they want.
TSWS: How did this all start for you guys?
We started making music in the first lockdown. We've both always had a passion for music and had a lot of nights in together during the pandemic. This gave us the opportunity to share new music with each other and we grew in confidence singing in front of each other, even though we've been married for 7 years it still felt like a hurdle to overcome not to be embarrassed. From there it sort of grew from singing songs we love to investing in a second hand Casio keyboard and writing our own stuff. We're now at a point where we have our own home studio which has allowed us to record and share our music.
TSWS: I'm hearing some different styles blended in this track. Who are some of your biggest musical influences? 
First and foremost would have to be Dermot Kennedy, we both fell in love from the first songs we heard of his. We were very fortunate to see him 4 years ago in the Omera in London, a very small, intimate gig and even now it's one of the best gigs we've ever been too. All the love, passion and effort that Dermot puts into his gigs is a great inspiration to us.
As a duo Oh Wonder have had a big influence on our music. Being fans of theirs for years we know they had a very similar start, just the two of them in a little home studio doing it for the love of music. How their voices compliment each other and their stripped back sound is a big influence to us.
TSWS: Can we expect any music videos coming from you guys anytime soon? 
A music video is something we would love to do. We've only recently had our first photoshoot which was great and we look forward to more of those type projects in the future.
TSWS: What's next for you as a duo? Anything in the works even now?
As soon as we had finished One Day It Started we cracked on with the next song but have found that as we have grown with confidence we've started more than one song and are working on them now to finish. We're hoping they will be finished by the end of the year and we're excited to share the end result.
TSWS: What are you doing when you're NOT working on music? 
We both work full time as a Teacher and a Firefighter in our day to day jobs. We enjoy being social now that we can be again and trying to get back to normality with gigs, friends and for Lucy's birthday recently we went to an alpaca farm and even got to walk one (named Parsley).
TSWS: Who are you listening to right now? 
So much great music has just come out recently. Noah Gundersen has released a new track before his album comes out soon. Oh Wonder has new stuff as well which is great. We're listening to a lot of The Shires as well because we're seeing them play an acoustic gig at the end of the month.
TSWS: Do you write songs together? Is it lyrics first or music? How does it work for you? 
For the most part I (Matt) write the lyrics and Lucy writes the melodies/plays the piano but we both contribute to every aspect of the song as it grows. Once we have the bones of a song, that's when we come away from it and then return with new ideas on how to build on it. But we will often be changings things right up until the last final recording.
TSWS: Will you be putting any focus on live performances anytime soon?
We still feel pretty new as a band, we definitely wouldn't say never but I don't think it would be any time soon. It also gives us something to work towards and look forward to for the future. We would definitely be interested in putting on a live stream to share our music as the first step to becoming live performers.
TSWS: This is your debut single, correct? Are you writing more new stuff?
We think we're pretty close to finishing off two more songs currently and hopefully building up to releasing an EP next year.
TSWS: What inspires you to write really?
Honestly I would have to say music actually inspires us to write music. We're both massive fans of all sorts of music, you can find music to suit any mood and it really brings people together. We feel that music as an art form has done so much for us, we even first met because Lucy was blasting a song I loved from the shop she was working in and I went to talk to her (about her great music taste!). We try to put across feelings and experiences we've had (both good and bad) to give our music real soul and so that people that connect with it know that they're not alone.
TSWS: This is a big step for you. Is there any advice you'd have for other artists out there?
Just give it a go! There is no right or wrong, some people will like your stuff and other wont but that's okay. I think its more about being true to yourself, creating something you like, you're happy with and proud to share regardless if people 'get it'. And don't forget to enjoy it!!! The process can be very hard and very frustrating but it should be fun, sometimes it takes remembering that.
TSWS: Before we go, what would you like to say to any fans of the music?
Thank you! There's so much amazing music and other things to do out there so any time people spend listening to our music we believe is precious and we really do appreciate it. Plus we are working hard on new stuff for you guys!