An Interview With ChAMBER LANe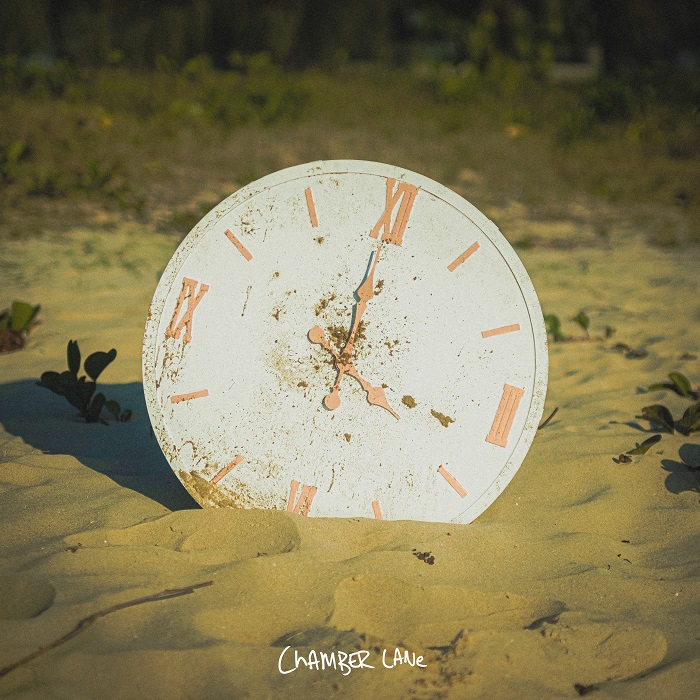 A fresh banger from ChAMBER LANe brings out an endlessly fun and edgy sound that takes elements of alt rock and pop punk and brings them into a garage style approach and it all feels great when cranked loud. 
"4pm" is an honest, catchy and danceable single that you end up shouting along with in the first minute flat. 
You get the classic punk chants, crazy breakdowns that incorporate grungy and thrashy undertones, a little screaming, and bendy guitars along with this urge to get up and jump around the room. 
The track boasts incredible energy and a hell of a backbone that makes you want to see them live in person to find out if they have that same energy in that setting. Which they likely do of course. But either way, this track has this infectious feel to it that makes you want more and more. 
It hits hard and swift but with heart and a true love for the craft and you can tell these guys are just feeding off of each other's energies the entire time. 
The band is completely charming and you quickly become engulfed by this bright and vibrant pop rock powerhouse that feels like you 've been listening to on the radio for years now. 
It's got that kind of style to it. It's completely fun and enjoyable for all and if you don't start banging your head, singing along, or dancing around then there may be something wrong with you after all.
This release showcases the bands ability to grab your attention from either riffs, shouting, or per presence and it's youthful and engaging.
The single should be cranked loud and is totally perfect for a party or a run since it gets your blood pumping. 
With the release of such a killer single, we wanted to touch base with ChAMBER LANe to find out where this single came from and what may be next for the band. 
Here's what happened.
TSWS: Okay so let's start with  "4pm". This single has a great alternative punk feel to it. Where did this track come from?
 4PM stemmed from various toxic relationships in our lives coming to an end, one particular time our frontman (Connor) had broken off a relationship that was going nowhere, and this all took place at 4PM. It was there and then the inspiration for a song struck. Loving our punk music ranging from bands such as The Sex Pistols, Green Day, Split Enz ect, Connor felt it would be a good idea to write something "drivey" to paint a melancholy picture in a lighter way. Also depicting the feeling of moving forward and not looking back, the song fell into place and essentially wrote itself.

TSWS: I'm hearing some great styles on this release. Who are some of your biggest musical influences?
Cheers! Our biggest musical influences range as we all have varying music tastes, Connor (Frontman) loving his Britpop all the way through to Seth (Drummer) who can't get enough of his Metal. The most common influences we share however, would have to be Oasis, Most of the Britpop catalog, The Red Hot Chili Peppers, and LOTS of Aussie bands such as Sly Withers, The Vanns, Hockey Dad, Ballpark Music and many more. 

TSWS: So how did this all begin for you guys? 
 ChAMBER LANe began whilst we were in high school, it was there we recorded our first single 'Calling a Break' with our guitar teacher Andy Eastwood. We fell in love with it and wanted to take it as far as possible so we took to the real world once high school wrapped up. 

TSWS: What's next for you as a band?
We are always doing everything music, anything we possibly can to get our name out there and PLAY! We are always writing new tunes and gigging everywhere we can. The goal is to take it as far as we possibly can, we are passionate, dedicated and dream BIG! 


TSWS: What inspires you to write a song?
Usually the inspiration comes from life, it's right there and it happens everyday, inspiration can strike at anytime, any moment, all you've got to do is grab it. We also get inspired by other music, bands, and to be honest, a lot of it comes from each other. 


TSWS: What are you all doing when you're NOT working on music? 
When we aren't writing or playing music, we are watching live music and listening to music, we also like drinking beer… Not completely sure if that counts however. 


TSWS: Who are you all listening to right now?
Right now our Frontman (Connor) is really into The Vanns and Catching Salmon. Our Lead Guitarist (Kaine) has been loving The Red Hot Chili Peppers and Spacey Jane. Bassist (Josiah) Loves his Frank Turner and Sly Withers. Drummer (Seth) throughly enjoys WAAX and Movements.

TSWS: Are you doing live performances?
We have done a few bigger gigs lately at venues such as 'The Zoo' 'Eleven Dive Bar' and 'The Triffid' we have also teamed up with 'Tiny Minds Agency' and put together an 'Oasis' tour which has been an extremely fun time so far, if you want to catch the final show for the Oasis tour, bring yourself and a mate to O'skulligans - Brisbane for all of your favourite Gallagher classics!


TSWS: This single seems like a big undertaking. What kind of advice might you have for other up and coming bands out there?
The biggest advice for bands we have is don't be lazy and don't be shy! Promote, promote, promote. Put the effort in and the results will show, if you really love it and believe in it, you have nothing to lose. 


TSWS: Before we go, what would you like to say to fans of the music?
Stream 4PM… and make sure you SUPPORT LIVE MUSIC AND LIVE MUSIC VENUES!