An Interview With Chris Sangster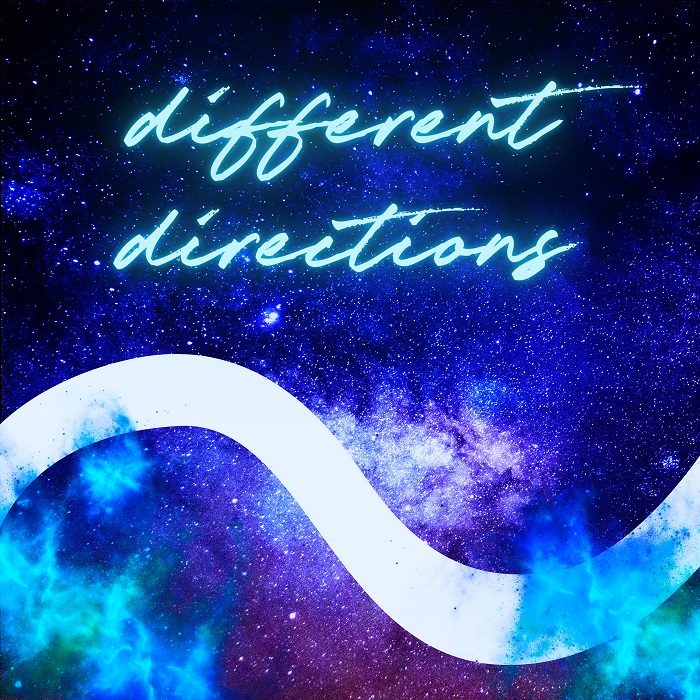 A fresh single from Chris Sangster brings on a smooth tonality and a well seasoned blend of indie-pop, jazz, and dream-pop all rolled into a tasteful and soulful performance complete with keys, swelling pads, and a kicked back attitude. 
"Different Directions" has this almost nostalgic chlorus to it that hits that retro-pop power ballad sweet spot almost like Halal & Oats style but with a different edge. 
This track is endless fun and has a great floaty undertone to it as it grows and builds with different distant instrumentation painting the atmosphere of the single as it plays out.
Guitars have a subtle twang and lay down some tasty hooks and the vocals belt out that chorus and get it really stuck in your head and believe us, it does get stuck in your head and you will certainly find yourself singing it in your head or out loud for days on end.
It's got this awesome set of textures and a sparking sort of magical palette that really seems to work for this track perfectly.
There was a lot of heart and attention to detail worked into this one and it's very clear Sangster has a real love for his craft. 
Maybe the recording process is where it's at for the artist. 
That comfort zone that can't be broken once it's been started.
Either way, this is a wonderful showcase of a youth in musicians that are using their own space to create music on their own terms and this is what we are getting. 
An outstandingly freeing songwriting style that knows no boundaries and still has a major way of keeping to a pop undertone whether it be contemporary or other. 
Chris Sangster has what we like to call an instant classic on his hands.
TSWS: Okay so let's start with "Different Directions". The single has such a warm contemporary feel to it! Where did this record come from?

Thank you! The song started as two separate ideas that took a while to join up. The first was the idea for the bass line. The second was the chorus lyrics and melody which came to me when I was driving. I literally pulled over on the side of the 5 freeway to record a voice memo into my phone. I tried many ideas with the lyrics and melody before marrying them up to the bass line. The rest of the song flowed pretty naturally after that. More generally, this project is meant to have the soul of 60s and 70s rock music with the sounds and techniques of modern pop music. I achieved that in this song with the combination of the guitar, bass, keys and drums with the more left of field sounds like the 808s in the bridge and the heavily auto-tuned adlibs in the final chorus. 

TSWS: I'm hearing several styles on this release. Who are some of your biggest musical influences?

My biggest influences for this project were Tame Impala, David Bowie, Maggie Rodgers, MGMT and Kanye West. 

TSWS: So how did this all begin for you really? When did you fall in love with making music?

A long time ago! I've loved music ever since my parents played me Frank Sinatra when I was really young. He was my first favorite artist. Then at 10 or 11 years old I got really into classic rock. It was while I was watching Led Zeppelin's How The West Was Won DVD that I decided I wanted to make music my life. I've been on that path ever since.

TSWS: What's next for you as an artist?

My debut album 'Find A Way' will be out in early June! It contains Different Directions as well as my first singe Freeway and 8 other original tunes.

TSWS: What inspires you to write a song?

Pretty much anything that moves me on an emotional level can inspire a song. Thats what music is for me, emotional language. For this project specifically, it is all inspired by my journey of moving to LA and trying to make it in the music business. The ups, the downs, the lessons learned, the journey still to go - all of that I put into this album.

TSWS: What are you doing when you're NOT working on music? You work recording other artists as well, correct?

Yes! I have been a freelance producer and mixer for 6 years now. I run my own business called Sangster Sounds through which I aim to help independent artists achieve their sonic goals for their music. Outside of music I love getting out in nature - hiking, camping, and walking my dog. Any of those things are my way of decompressing. 

TSWS: Who are you listening to right now?

I've been heavy into Vulfpeck and their associated acts for a while now. Still listening to a lot of that. Check out their live at Madison Square Garden show on YouTube if you haven't seen it. I'm also really into this LA band called Winnetka Bowling League. Always and forever will be a Beatles fan. 

TSWS: Are you putting any thought into live performances? 

Yes, definitely working on that. Nothing on the books currently but hopefully will be able to put a show together really soon!

TSWS: This single seems like a big undertaking. What kind of advice might you have for other up and coming artists out there?

It is! Haha! The two biggest pieces of advice I would give to anyone starting out in music are 1) Do it because you love it. Do it because there is nothing else in the world you would rather do with your life. And 2) Don't give up. Just keep going. If you do it long enough, you've made it.

TSWS: Before we go, what would you like to say to fans of the music?

First and foremost, THANK YOU! I really appreciate every single person that has listened to and enjoyed my music. It's truly an honor to have people enjoy this thing that I created with the intent of sharing my story. And if there is an overarching message I hope people take away from my music, it's that everyone has their own journey in life. I encourage you to walk yours with as much authenticity and integrity as you possible can.