The Driving Rock Of Clay Soldiers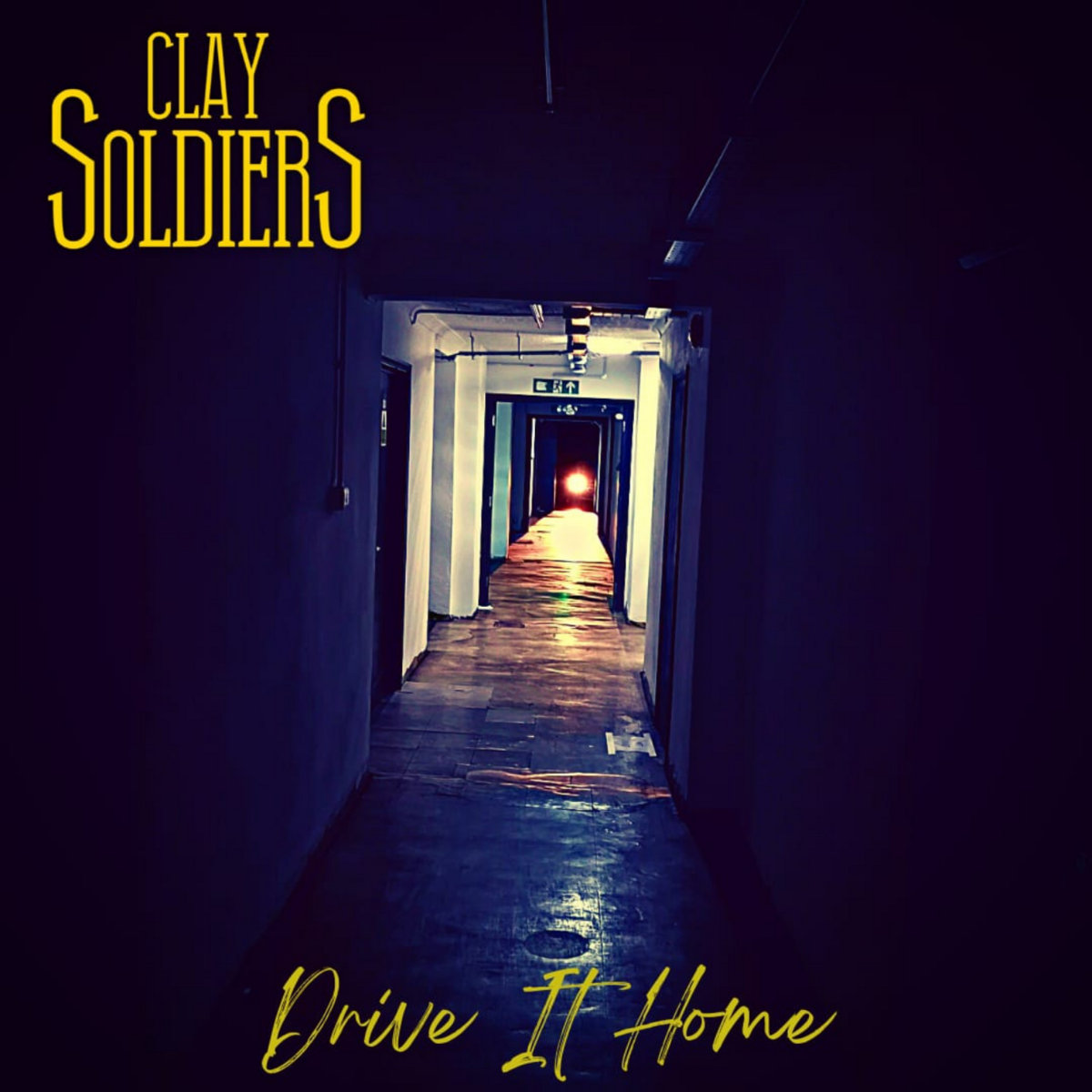 A brand-new single release from Clay Soldiers brings on a fresh and deepening metal and hard rock feel with progressions that hit with impactful passionate performances and cinematic undertones that breed a massive rock sound that you can feel in your bones. 
"Drive It Home" hits the ground running with a pulse pounding rhythm and some tastefully bendy riffs that feel rumbling and huge to go along with a vast chorus that features some hooky vocal melodies and a cool and unique edginess that paints a picture for the listener.
The track has a bridge that settles down to a bass and drums feel with voices spanning left and right across the board and it grows into an absolutely gigantic and energetic, intensifying powerhouse with chorus effected vocals that lay atop open chords and the drums slamming that ride to create this hard-hitting feeling.
Clay Soldiers brings a great array of influences to this track, and it all works super well, and the song has this sort of alternative sonic presence that surrounds you and lets you get pulled into this other world with them. 
The production is perfect for this style of music and you can really roll with these punches. 
The guitars so stellar and the whole band feels like they're feeding off of each other's energies to create this living breathing track.
These guys have the sound that makes you wonder if you missed for years now. You should have known!
Well, you know now. 
If you're a fan of as more story telling, cinematic style of metal, Clay Soldiers is for you. 
They incorporate such a killer level of musicianship and write songs that have a bit less boundaries than others.
The best part is that if you like this track, you'll like everything this band drops. It all has this staple feel that they present and it's impactful and super tight while remaining a bit experimental. 
Dive into this one when you can! Then check out more from the band.