DOUBLE CLICK TO EDIT TITLE
The Devine Space Rock Of Cosmic Embers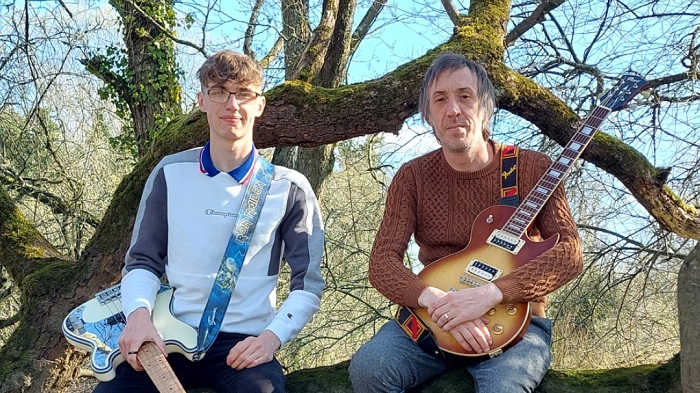 A new release from Cosmic Embers brings a fresh and existential feeling single that brings with it a vastness in the form of space rock that bursts into alternative anthemic tones and blistering guitars. 
"Apocalypse In Metropolis" is massive and takes you for a ride or a journey really that gets experimental and deepening with a grunge chorus and this reverbed out twangy set of verses that are accompanied by melodic and alonost storytelling vocals and changes you don't really expect. 
The guitars on this track are outstanding and it all comes together with a sort of edgy undertone and a surf rock feel lurking beneath the surface as guitars sway and wind in the distance. 
The song paints a vivid picture and does so with textures of light and dark that come through as the sounds as the tones change and the atmosphere of the song changes with it. This is important because this song is literally all about atmosphere. 
You get engulfed by the sound and as it washes you  away you begin to feel yourself sway right along with it. you swim in it for moments at a time until that chorus hits and it shakes you back out into another place all together.
The song also comes with a killer music video that showcases some of those darker aspects and changes in the song by way of imagery and it actually fits the track pretty damn well. It has the right feel for this song. 
Eithe rway, this track has layers to be peeled back and there is more than just what's on the surface here. It's a unique hard edged space rock piece that really works. 
Come float around with this one when you can.