An Interview With Emily Myers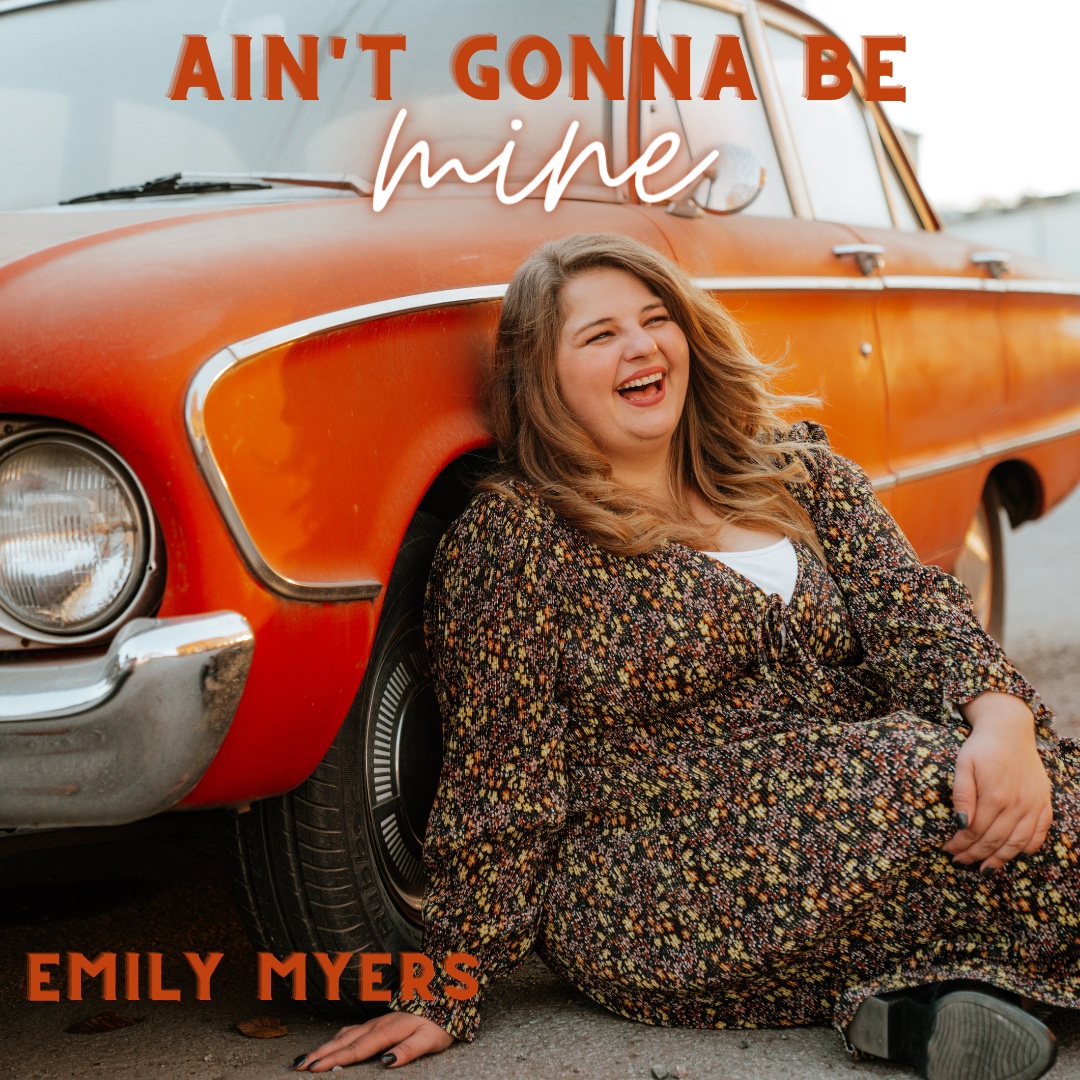 Emily Myers just released a bright and vibrant new single that hits all the sweet spots you can ask for from an up swing Americana edged pop song. 

"You Ain't Gonna Be Mine" is endless fun and feels like an anthemic and powerful single that bares such an honest soul and along with it, a great attitude and presence as an artist that becomes alluring quickly. 

This single packs a punch for sure and there are several enthralling sections that grab you up and have you singing along without even realizing it. 

This track has a hell of an energy and it lets her really shine the way she was meant to. 

A damn catchy hook and chorus drives the song into this rich and colorful vibe and it's all such a good time to listen to it.
 
This one sticks with you as well. You have that chorus running through your head from time to time throughout your day and it can only be fixed by cranking it again. It's really good for driving in the car. This way you can follow along with Myer's massively soulful and character packed vocals. 

When it's over you just hit repeat and play it again so you can grab that feeling it gives off. 

"You Ain't Gonna be Mine '' is the latest in a series of singles released from Myer's over the last few years and each one shows a new side of her as a person and a songwriter. 

With the release of this wonderful single, we wanted to touch base with Emily to see what this was about. 
Here's what happened. 

TSWS: Okay so let's start with  "Ain't Gonna Be Mine" . This single has a great country rock feel to it.  Where did this track come from?

I wanted to create a song that was really fun and encouraged fans to turn the music up and jam out! This song is all about remembering how powerful you are and controlling your own narrative, so I wanted a sound that matched the tone of the message. I think borrowing from the rock and blues world is what allowed this country tune to do that. It sounds as strong as I hope it makes people feel. I'm hearing some great styles on this release. Who are some of your biggestmusical influences?
I am heavily influenced by Brandi Carlile, Tenille Townes, and Carole King. As a songwriter, my idol is Lauri McKenna. I hope my music pays forward the lessons and joy that their music has given me!

TSWS: So how did this all begin for you really? When did you fall in love with makingmusic?

I started out in music at a very young age. I had a teacher in elementary school who saw that I was very interested in music and helped me get involved in local groups. From there, I pursued it in college, where my peers began to notice me as a songwriter and encouraged me to release the music into the world. It has been a wonderful ride ever since! 

TSWS: What's next for you as an artist?

I have an EP coming out this upcoming November that encompasses the new single, "Ain't Gonna Be Mine," with some new music as well. I am so excited for people to hear this work as a collection! I am also back in the studio working on a full length album for the new year. There is so much cool music happening and I am so excited for people to hear it! 

TSWS: What inspires you to write a song?

Every song I write comes out of a great story. I think that's why I am into country music. I have always been drawn to the everyday stories that people can relate to. I firmly believe that it is my job as a songwriter to share my stories and the stories in my life in hopes that they can connect and provide hope to someone in a similar place in life. 

TSWS: What are you doing when you're NOT working on music? 

Sleeping! Just kidding! But, when I'm not working on music, I do try to rest and spend time with my loved ones. I also am a travel fiend and love exploring new cities. When I am home, I am playing board games, reading, and catching up with friends. 

TSWS: Who are you listening to right now?

I can't stop listening to the Emily Scott Robinson album that came out earlier this year. It was a beautiful piece of music and a huge inspiration to female country/Americana artists like myself. I learn something new from that work every time I listen to it. 

TSWS: Are you doing live performances? 

Yes! I am also currently developing a new live show called 'Girls Night Out,' based around my original music and stories of women empowerment. I am currently performing those shows locally and am excited to take the show on the road in the new year!
This single seems like a big undertaking. What kind of advice might you have forother up and coming artists out there?
I always tell young artists to figure out what they do that is uniquely them and then lean into it. It is tempting to try and change yourself to fit what you think people want, but you can never do it as well as being yourself. So don't try. Just embrace you and your unique talents and work hard to be the best you can be at that. 

TSWS: Before we go, what would you like to say to fans of the music?

Just thank you. This dream is only a reality because of each and every one of my fans and I am grateful for their continued support of the music and me as a person. I write this music for people and it is the joy of my life to see it connect with them. So, thank you. I love you all. And can't wait to see you in person on the road very soon!