A Refreshing And Relatable Single From En-Kay Hits Home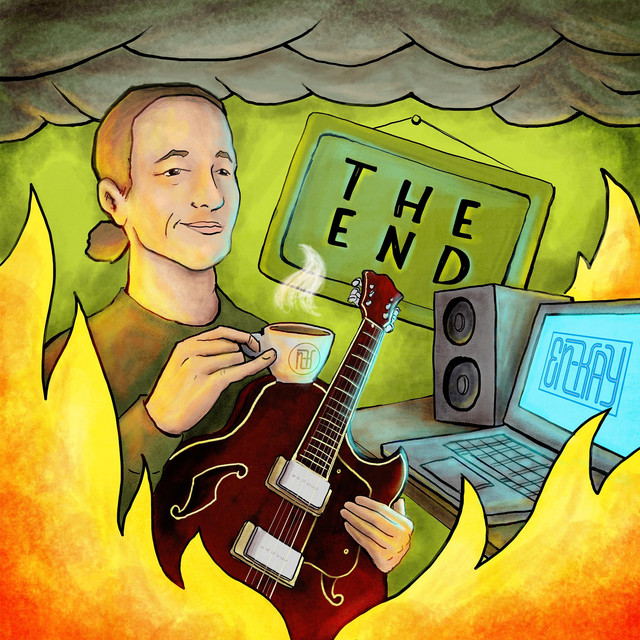 An outstanding new single from En-Kay brings on a refreshing classic rock undertone with a bright and unique approach to songwriting and it all comes with tons of great guitar work and smart content lyrically. 
"The End" is a straight forward track that breeds some killer changes and a deep and mellow vocal tone that all swing into a catchy chorus that boasts some real deal hooks both musically and vocally.
The release has a quirky and fun soundscape and feel but really talks about going through each day and sort of becoming weaker and a little ignorant to the struggles of not only our own lives but the worlds really.
It's got a positive vibe underneath the surface that is somewhat inspirational in a way as it also touches on getting up and pushing through to find something good in the everyday. 
It's something we all think about but rarely speak out on other than to ourselves most likely.
Are we at the end of the world or has it always just felt that way for everyone. I'm sure each generation had plenty to go through that may have made them think these things but hey, we're all still here. 
The song really has a way of wrapping all of these emotions and thoughts into a tightly packaged rock song that also delivers a polished pop style atop it all.
This is very influenced by rock of the 70's and maybe early 80's musically as the music is guitar driven and features tons of harmonies and bendy licks that just sound cool. 
This is one of those songs you should listen to more than once so you can soak it in fully. So you can hear everything he's talking about.
It's actually awesome to hear a song that feels like it's been around for a few decades and has a genuine message behind it. 
Stay on the bright side, even if things seem a little...overwhelming. 
Everyone can relate to this track.