Femegades Drop One Hell Of A Catchy Punk Rock EP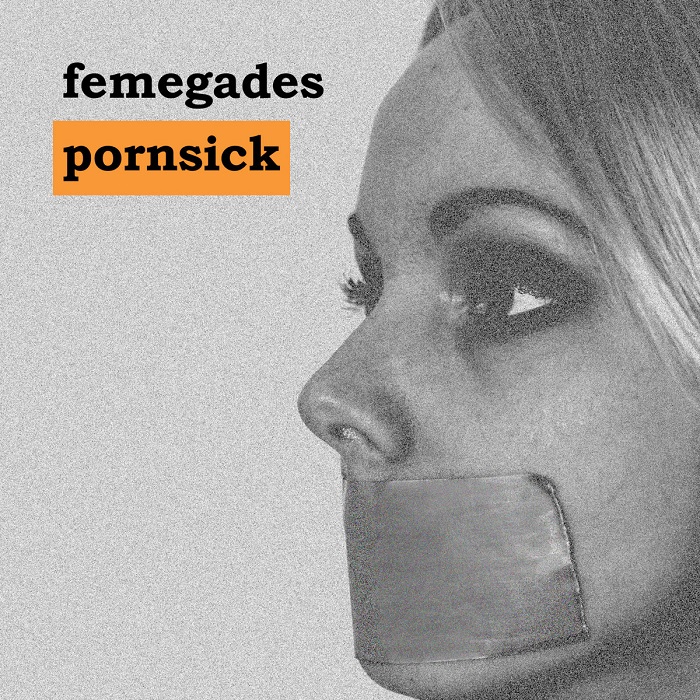 An outlandishly fun punk rock EP released from Femegades comes through with a killer energy, danceable tracks, and loads of catchy hooks all with touches of classic punk and fuzzy lead guitars. 
The Pornsick EP is overflowing with crunchy riffs and super fun and alluring vocals, slamming drums and basslines that make you jump around the room.
This release has all you can really want from a really good rock record and all without ever losing their punk backbone. 
The whole band has this almost live feel that makes you think they are just feeding off of others energies. It certainly feels like that but even if not, it sure as hell makes you want to see them tear it up live. 
Vocals are lush and full and somehow fit all too well with the hard hitting rock trash sound. 
It's that energy, She's got that pure octane that just adds to the already powerful sound this band puts out there. 
She adds a mystery to everything. It is sultry and soulful but edgy and it all comes together without a hitch. 
This record has these anthemic choruses that turn your head or stop you id conversation to find out what the hell you're listening to.
There is this late 90's underground alt-rock feel going on too and the whole thing touches on a number of different influences but it all works wonderfully. 
The heavy edge is there but it does sound smooth and melodic at the same time. 
It's really quite a good combination musically.
The production is just perfectly balanced between lo-fi and polished and it all has a great sheen to it and flows tastefully. 
The thing about this EP is that it's punk rock as hell but you walk away from it with at least 3 chorus melodies stuck in your brain. 
It's awesome. 
If you're a fan of pop-punk, alt-rock with melodic structure, or hard hitting rock at all, you should love this record. 
Dive in!