Heckyl Returns With A Dreamy And Nostagic Radio Pop Song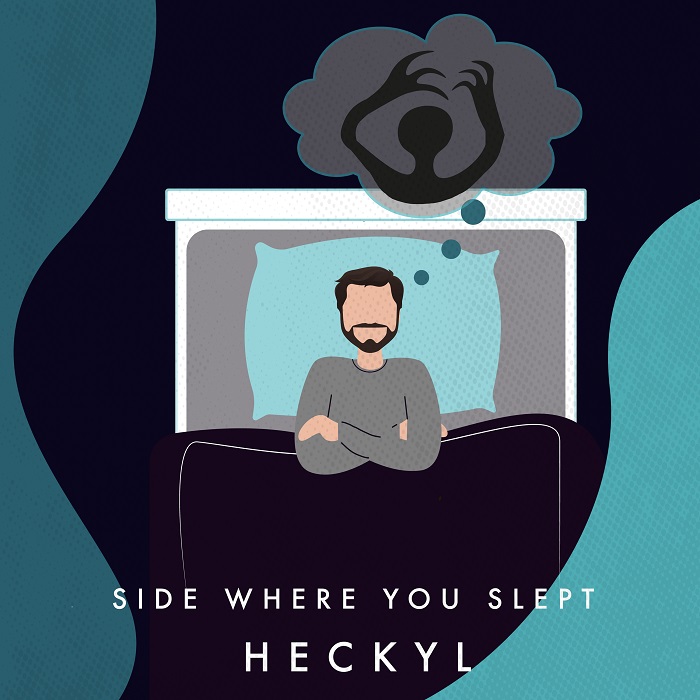 Heckyl returns once again with another single that blends retro and current pop together to build something that feels dreamy and in true Heckyl style, isn't without musical and vocal hooks that can stop you in your tracks to find out just who that is you're hearing
It's those damn choruses! 
"Side Where You Slept" is ready for airwaves from the get go with smooth synth textures that compliment those soothing vocals and harmonies that make this song special. 
This track has a warmth to it that crawls under your skin and gets you wanting to dance with a loved one.
The song feels like a summer song and Heckyl is great at that. Creating songs that almost automatically let you envision a sunset on a summer day complete with all the thriving color sets. 
The visuals come from the sounds they give and the soul they bring. 
Pop is the name of the game here and Heckyl has the advantage as singles are released frequently enough for him to claim his place in the arena of pop music as a whole. 
This one keeps to the genuine aesthetic that blends old school and new school together and in such a tasteful manner that it all has a way of sounding almost familiar with those nostalgic touches.
One of the great things about Heckyl is that once you get hooked, that's it. You're hooked and there's no going back. 
If you like one song you're absolutely going to love all of them as this artist doesn't let you down in any way shape or form. 
They don't let up either. The songs are always polished and shined with top notch production and lined with heart.
Here's to another excellent pop single from Heckyl.