Hollowed Sky Brings The Pain With A Full Album Drop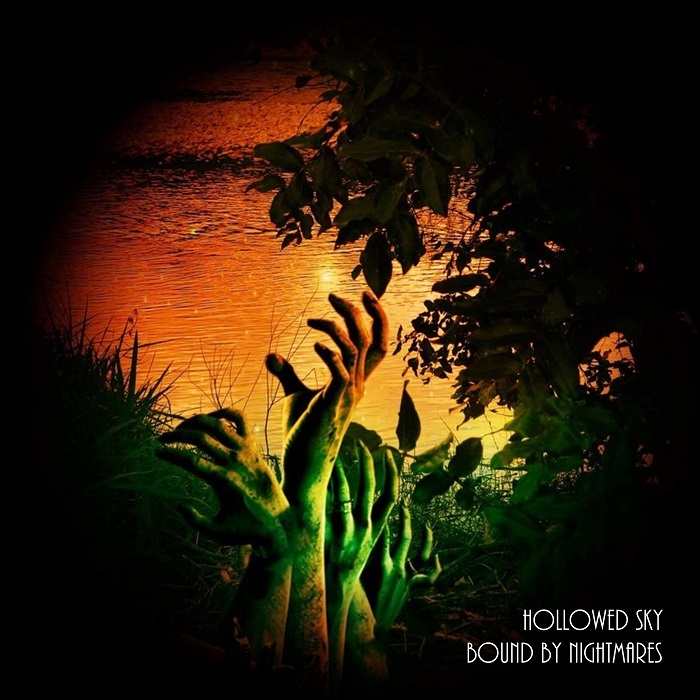 The long-awaited full-length album release from Hollowed Sky has arrived and it's got all the right tones, swagger, and style you expected as it pushes through struggles and keeps things super real while twangy bass tones and slapping kick drums are as tight as can be and guitars ring out in an array of sweet textures both clean and heavy as hell. 
The Bound by Nightmares album is plentiful and loaded with that 90's alternative rock feel and it's nailed perfectly. 
This is for those people who grew up loving Stained, Alice In Chains, Deftones, and Live. 
Hollowed Sky takes a plethora of influences and brings them together sometimes all in one single song as well, and it's so incredibly satisfying. 
This record brings memorable riffs, belting vocals that ring out in passionate cries and makes the hairs on your arms stand up. 
The release is packed with gorgeous guitar work left and right. Solos, bending hooks, doubled and triple tracked licks that make can make a track feel anthemic, or haunting.
This band has it all and sticks to that staple sound that feels both nostalgic and refreshing at the same time. 
It's so awesome to be listening to an album like this one. It's like you've been listening to it since you were a teenager. 
There is this connection if forges with you and it begins to feel like it was written just for you. 
You understand it and feel this wonderful attachment. Like you're friends. Like it's been part of the soundtrack of your life for years now.
The songwriting is genuine and can explode into epic rock at any given moment. 
You can feel your blood heat and it makes you want to jump around the room and sing along. 
This album is one for the books and if you love any or all alternative rock from the 90's or 2000's, you will absolutely fall in love with Hollowed Sky.