A Beautifully Performed And Honest Album From Holly Clausius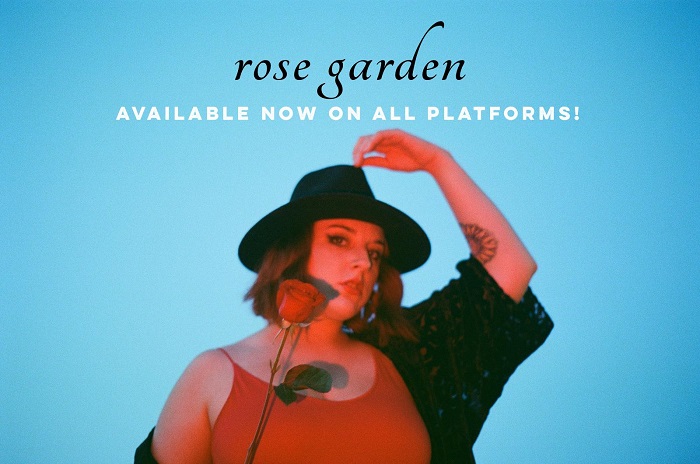 A new album release from Holly Clausius brings together an alluring and honest indie feel with an edgy soulful power that all comes through with a colorful and swirling sound that has both heart and plenty of pop sensibility to boot. 
The Rose Garden album is lush with perfectly performed guitar work that breeds a rock undertone along with organs and keys that bring that pop tonality to the songs. 
It's the artist's vocals that give the songs those memorable hooks and personal feel. Lyrically, these songs tell stories from an emotional standpoint and at times the album feels like a concept record as well.
These songs are very relatable and talk about things you think but are afraid to say aloud. Maybe that's how she works. Maybe songs are how she talks about the things that weigh on her. It certainly seems that way.
Clausius has this super powerful voice that has classic jazz undertones and it fits incredibly well with the feel of the band. It all almost feels like a live performance and you're watching them right in front of you.
This record is beautiful and the way she wears her heart on her sleeve is a wonder. 
This album is like finding someone's diary and reading all 10 chapters. 
It's deepening and descriptive and really holds little back in the way of laying it all out on the table. 
Clasuius is a storyteller in her own way and it's refreshing to hear a record of this quality from such a youthful and driven artist.
This album makes memories pop up in your head and it's best to just let it all engulf you. It's warming. It feels good.
When it's all over, you feel like you really know this person. Like Holly Clausius has been your good friend for years. 
It's been a long time since you heard anything that makes you feel like that. Trust us. 
This is a full, immersive, soulful and at times, even cinematic record that should really be taken in as an album rather than just singles. 
Sit down with a little time, pop on headphones, and close your eyes. You'll love this album.