An Interview With Jane Doe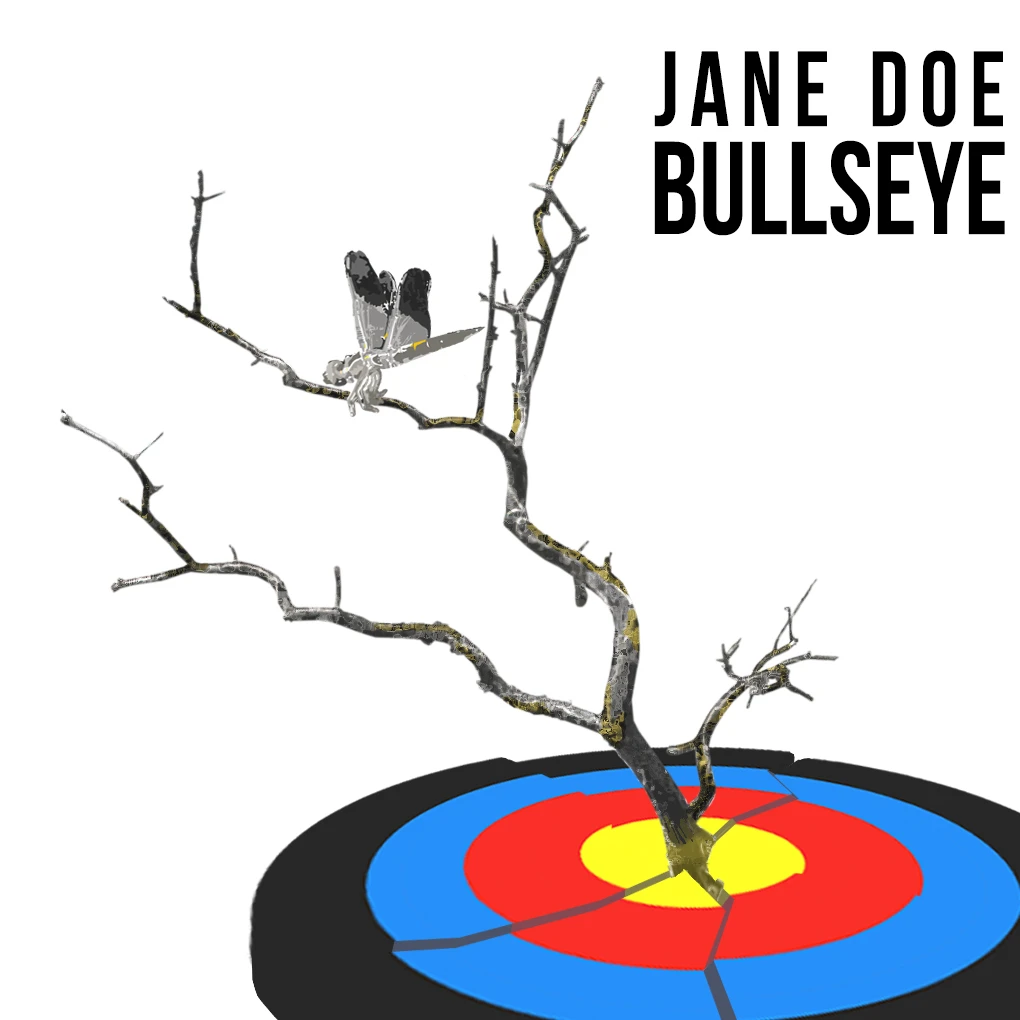 A single released from Jane Doe  hits with a hard and impactful rock feel that boasts one hell of an attitude and some serious refs that touch on classic hard Rock undertones and give off a heavy and driving sound that gets your head turning from the first second.
"Bullseye"  has a killer aggressive riff that grabs at you as soon as it starts and keeps you right where it wants you.  What's more are those lead vocals performed with such a bountiful passion and soul that works so well with this breed of rock that it becomes very addicting very fast.
The sheer energy on this single is something to be in awe of especially with the way that these musicians bounce their energies from one to another effortlessly and it all creates a certain kind of atmosphere that reminds you of real deal arena rock.
Plus, you get all the bells and whistles that you could ever want from a single like this.  The guitar work is outstanding and the whole band really comes together with such heart and experience that this track just feels almost like it's second nature for them to be doing.
It's almost like picking up their microphones or instruments and creating a crazy rock banger is the same as walking down the street and talking on the phone. It's just something that they do and when you listen to bands like this you kind of know that this is what they were meant to do.
No one's pushing or trying and falling short.  It all feels like it comes to them naturally and like they've been doing it for long enough to sort of feel where the song is going.
Of course I could be completely wrong obviously.  This could have been a real pain in the ass to create but it doesn't feel that way.
This is the exact type of band that you want to see live in your face because that energy is something that is not only hard to capture on record itself but if they can pull it off the way they did, a live show must be crazy.
It's definitely something that you don't want to miss if you are a rock fan because this is an authentic and genuine hard rock single that you can feed from.
It may just be me, but I miss tracks like this one. Songs that are done for the sake of the genre because they have to do it.
This is a fist in the air head banger but it's also a belt out loud sing along.  Of course, not all of us can sing like that or even hit those notes for that matter, but it still has that aesthetic and it works like a charm.
Turn this one up for sure.
TSWS: Let's kick things off with "Bullseye". This single has a hard hitting riff and a ton of attitude!  Where did this track come from?
If you're asking me what my inspiration for the song was - then I have to say as a woman and person who was bullied at a young age, this is an anthem. It came from my inspiration to write a song as an homage to all those kids, bullied throughout their childhood, as well as the plight of women from pretty much the beginning of time.  
TSWS: When did this all start for you guys? 
We've been going at this for several years. Our first live performance was in 2018.   
TSWS: What inspires you to write a song?
Life. And living it. And the experiences I've had as both a woman and a creative. 
TSWS: This single has some great styles! Can you give us some of your top musical influences?
King's X. Soundgarden. Heart. Alice in Chains. Led Zeppelin. 
TSWS: What are you all doing when you're NOT working on music?
I am also a screenwriter :) 
TSWS: Who's in all your headphones right now?
Maneskin. Deftones. Robin Trower. Earth, Wind and Fire. 
TSWS: Are you guys doing any live performances right now?
We're working on finishing our second album and we'll be supporting the album with live shows once it's released. 
TSWS:  This single feels like a big undertaking, is there any advice you'd give to other up and coming bands out there?
Being in the music industry is extremely difficult these days. Make sure this is something that you absolutely cannot live without because it can be devastating. 
TSWS: What can your fans expect from you in the near future?
Much more new music, live performances, great videos, and tons of content. 
TSWS: Before we go, what would you like to say to fans of the music?
Thank you so much for your support. It means everything, literally. And we can't wait to see you on the road sometime soon.