Jo Oliver Hits The Funk-Rock Hard With His New Single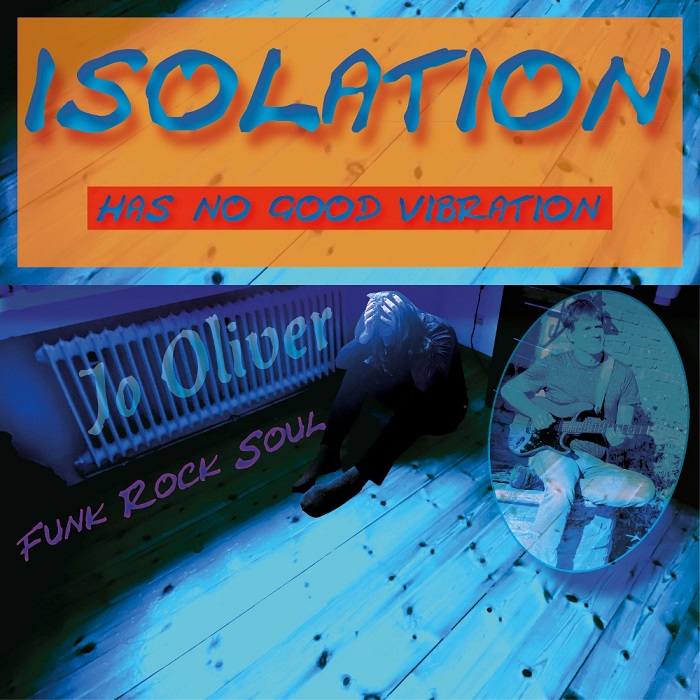 Jo Oliver just delivered a beast of a rock song with enough swagger and deep rooted funk undertone to get your ass on the dancefloor within seconds flat. 
Isolation has No Good Vibration" is absolutely riddled with killer keys  that drive that funk into the ground and guitars that bring a hard rock accompaniment and it all goes perfectly with the charismatic and vibrant vocals. 
This track has guts and impact as it boasts an edgy and animated soundscape that hits like whiplash.
This is one of those tracks you never really saw coming. It's got lead guitar solos scattered throughout the track and the song keeps to this completely infectious energy that hits you like a sucker punch. 
THis track is as addictive as it gets and it was derived from such a real place. It's funny cause it seems isolation may have just created this good vibration after all.
THis was filled with layers of gorgeously textured instrumentation and expertly played as well but its that soul that gets you. 
The rhythm and drive of it all gets you moving in your seat. You start bopping your head along with everything and by the end you're singing along with the chorus before you hit replay again. 
This was a killer single that puts out enough swagger and attitude to turn any bad day around.
The release blends genres together and brings a ton of elements into a pop setting where it's all just put to the test and it works like a charm.
It's been decades since you've heard a track quite like this one and it captures the essence of funk-rock, and does it all with what seems like second nature. 
The performances are stellar from start to finish. 
This one is great for anyone that loves songs with a great energy to them. Something that will get you up and moving. 
Take a dive into this single. You won't regret it.