An Interview With K-Syran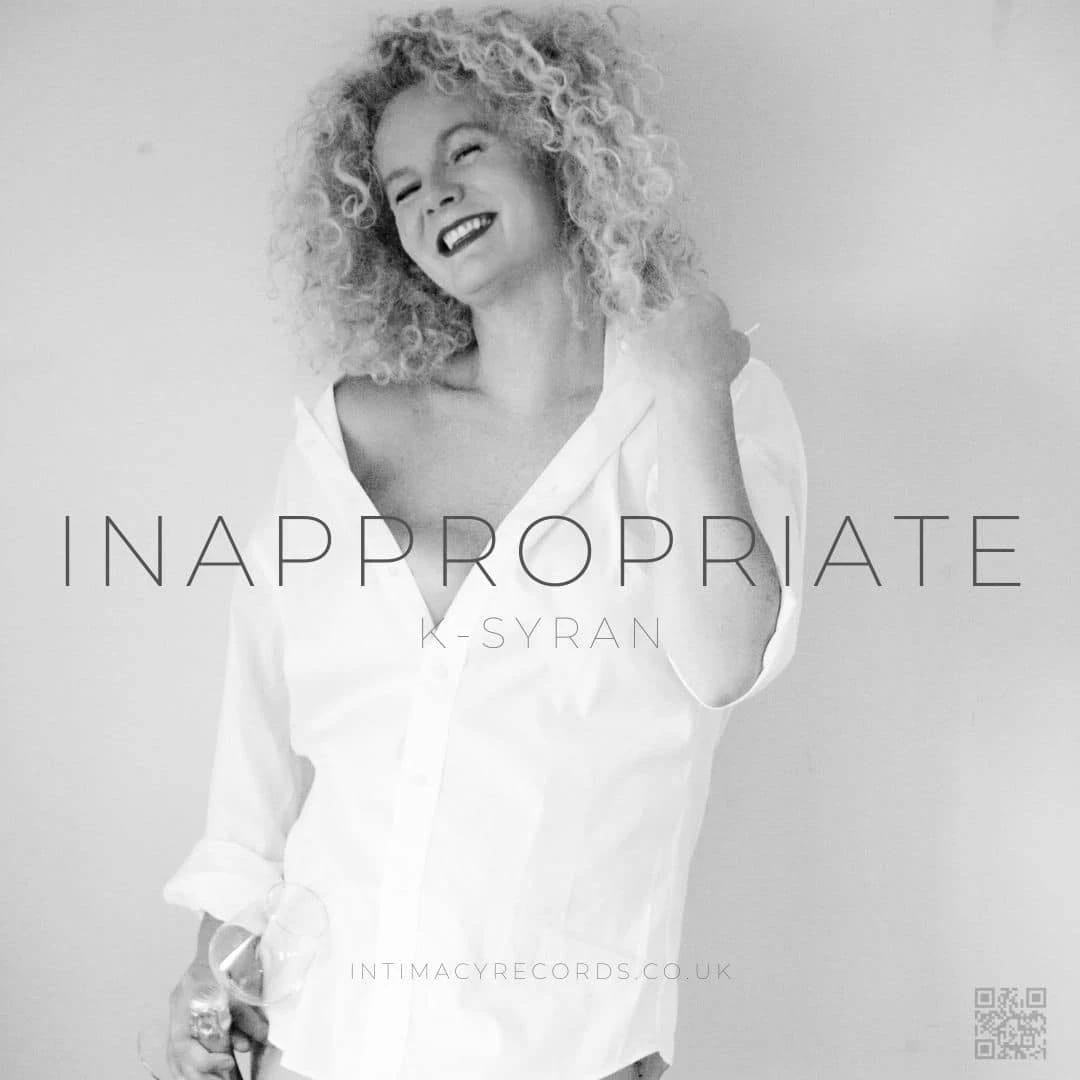 A fresh new release from K-Syran  brings out a lush and beautiful combination of massive jazz tonality, and R&B approach, and a pop subtlety that manages to get wrapped up with gorgeous and Soulful vocals that tie everything together with a charming and alluring style.
The inappropriate album is completely brimming with personality and character that lets you get attached to the artist in different ways from song to song.
These tracks are lush with horn sections and an absolutely colorful array of instrumentation that gives the songs a contemporary edge but also a vibrant undertone.
The record itself is packed with hooks and they pop in from song to song in different ways but they all have a way of grabbing hold of you and keeping you there.
Everything about the performances on this album are graceful.  The instruments are performed with such a wonderful attention to dynamic flow and the art is vocals are just perfected.
The way that she flows in and out of the songs giving them their special touches and showing her sense of presence as a person and an artist is a little awe-inspiring at times.
As the album progresses you start to get different vibes.  With all the natural instrumentation involved, there is a great amount of digital instrumentation as well and that in itself lets the album naturally balance.
You get these bright pop songs between these smooth R&B tracks and throughout the record . You get a sense of the breakup between the styles and it lets the whole thing breathe.
This is a very unique and different approach and K-Syran  has absolutely pegged it as her own.
She is enticing, charming, and obviously has a pure love for her craft that bleeds through with every note.
With surprises around every corner this is the type of album that you listen to as a whole.
This is for music lovers. Real music lovers.  Musicians will love this, and anyone that's passionate about music will love this just as much. 
There are definite gems throughout the album but they're all different from one another.
So you get this kind of fantasy element that sticks.
With the release of such a wondrous album, we wanted to have a sit down with K-Syran  to see where all of this actually came from and what might be next for the artist.
Here's what went down.
TSWS: Let's kick things off with the Inappropriate album. This record had a very beautiful and cinematic undertone!  Where did this album come from?

-This album I have worked on for a long time to get it right. A few people in the industry begged me to make a jazzy vibe album and here it is! For sure the album I'm mostly proud of. So lucky to have worked with such talented musicians!

TSWS: When did this all start for you? When did you fall in love with music?

-from birth as my dad is a musician. I've been singing in front of people as long as I can remember . To live a life without music would be grey and so very sad.

TSWS: What inspires you to write a song?

-my life experiences, especially in my love life inspires me to write songs. The ones I have really loved are definitely my muse. Also listening to great music helps my brain to find new melodies.

TSWS: This record has some great styles! Can you give us some of your top musical influences?

-Shirley Bassy for sure! Also love fellow Scandinavian,  Swedish Lisa Ekdahl. I have been told quite a few times now that I remind them of Kate Bush, biggest compliment ever!!!

TSWS: What are you doing when you're NOT working on music? 

A lot! I'm a wife, a mum of 4, 3 big dogs, a cat & a parrot & working on my acting projects. Just sent my movie; Ellida , to festivals and winning lots of different awards. So exciting! 

TSWS: Who's in your headphones right now?

My song Warrior, working on a very exciting project.

TSWS: Are you doing any live performances right now?

Just came back from Bologna where I did a charity concert for Ukraine. Did you know that Bologna had the first university in Europe? 

TSWS: This album feels like a big undertaking, is there any advice you'd give to other up and coming artists out there?

Yes take your time to get it right! One should feel like printing Vinyls.

TSWS: What can your fans expect from you in the near future?

Lots of new music and projects. I hope to continue to raise awareness through my music and art.

TSWS: Before we go, what would you like to say to fans of the music?

Love to hear your thoughts, please communicate with me here; http://www.instagram.com/Ksyran