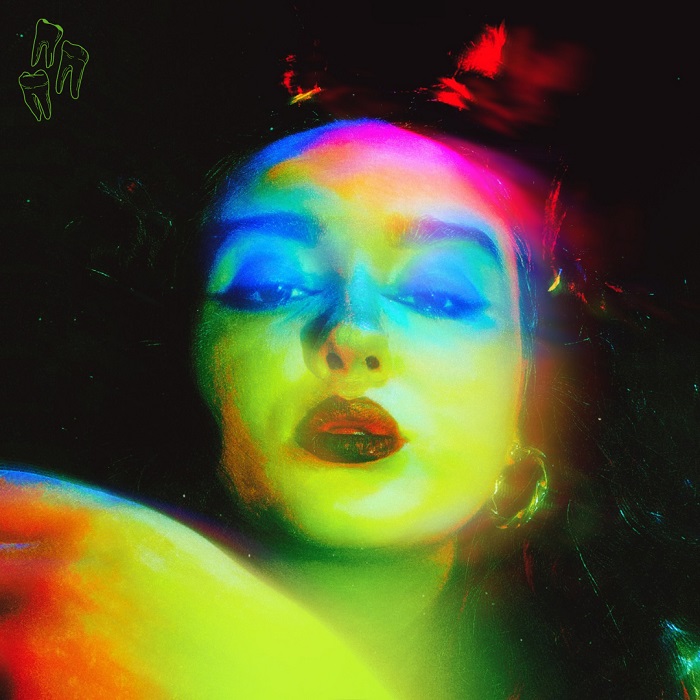 A new single release from KHLOË hits that edgy retro-pop sweet spot with up swing beat, classic synths, swelling dream pads, and vibrant colorful vocals all rolled into a rock oriented track that feels like a 90's alt-pop track you've been listening to for years. 
"Purgatory!" is insanely fun and can get super honest and never lets go of that youthful pop energy that drives this track through the roof. 
This was danceable, singable, and incredibly fun from start to finish and that alternative aesthetic is nearly perfected.
"Purgatory!" has a ton of life and is layered with bright toned textures and a killer array of instrumentation that lets it really shine. 
The true heart of this track is its vocals. They keep to that hand in the air jump around attitude and still boast ath touch of edginess that fits in very well with the character of the song itself. 
That's the thing. This song has a ton of character to it. You can hear that this artist has a ton of presence and it's portrayed with a gusto throughout the track's course. 
A pop single with a hint of throwback songwriting styles placed in today's pop world and fused into something that brings some life back into a genre of copycats, we love this song. 
This is for true pop fans and that goes for rock, too. It's got that vibe to it and there are some rockedout guitars that serve as a backbone for the track. 
WIth such a killer song, we wanted to have a chat with KHLOË to talk about how this song came about and what may be next for her. Here's what happened.
TSWS: Okay so let's start with "Purgatory". This track has a retro-pop feel to it and it oozes a vibrant feel! Where did this track come from? 
KHLOË : This track came from a place of frustration, with feeling stuck in my retail job and feeling like I'll never be successful in my dream job (being a musician of course). I'd been working in retail for over 6 years, along with doing music as a hobby for roughly the same amount of time, and I think it took the pandemic to really shake me awake and realise life is short, and that we don't have to conform to what is expected of us. And so I got to work on creating the track at home back in June and quit my job not long after.
TSWS: So I'm hearing several pop undertones on this track. Who are our biggest musical influences?

KHLOË : My biggest musical influences are MARINA and Lady Gaga, those are my two absolute icons (in fact I have a tattoo of each of them they inspired me so much.) Gaga was my first superstar, she was who I wanted to be growing up, and MARINA was the one who actually inspired me to follow my dream and made me believe I could do it as well. I am also inspired by Blondie, Gwen Stefani, David Bowie, Gary Numan, My Chemical Romance, Twenty One Pilots and Lily Allen (a very wide range of artists!)
TSWS: How did this all start for you? 

KHLOË : I began writing poems when I was around 12, and was always interested in music since the age of 6. In fact I was told I sang before I could talk and was at my happiest when music was playing. It was only really in 2016 did I start playing around with creating my own music after being so heavily inspired by MARINA's 'The Family Jewels'. That album awoke something inside of me. I used to create these very janky sounding pop tracks and didn't know how to keep a beat! It's funny listening back now, but at the time I thought they were the shit. I am self taught on piano (just to the point I can create my own music), and taught myself how to use GarageBand. I then went to college to learn production (although I already had a hand in that subject), and to build my confidence as an artist. 
TSWS: Do you ever do any live performances?

KHLOË : Of course! Live performing is my favourite part of it all, now at least it is. I used to be terrified of being on a stage in front of a crowd, and when I first started I did the typical thing of adapting a persona, my stage name was even MARGO for a while until I finally felt I was ready to parade around the stage as myself. I'm the most social introvert you'll meet, so the thought of going to new places and performing in front of strangers was overwhelming to say the least, in fact I have definitely nearly passed out a few times on and off stage because I was so overwhelmed. But one day something just clicked, it could've just been the alcohol, but I finally felt liberated being on stage and in fact now I revel in the whole experience. 
TSWS: Do you produce your own stuff? Do youtube a home studio to create your songs? 

KHLOË : I always have and always will produce my own music. That's something I personally I enjoy doing, and I've worked so hard to be able to do it to the level I now do (even though it's still amateur). Self taught from the start, and will be until the end because I'm a very hands on artist, I want that control (maybe I'm just a control freak), I want to decide what I want to make, I don't like it when other people take the wheel when it comes to my creativity, which is probably something I feel more strongly about now as I learn more about the industry and how there's only a small percentage of women who are producers in the industry. I'm sure there are thousands of us out there, but the industry isn't ready for us yet, which is something that needs to change.

TSWS: What else are you performing aside from vocals on "Purgatory"?
KHLOË : I played all instruments (minus guitar and drums in the final version). I use a midi keyboard to record all elements of my songs. What's in the track are multiple levels of synths, organ, bass, piano, arpeggiators, pads and probably more. Victor Grey helped me produce this track to its final version but the bones of the track were all me. Victor is an amazing producer who was very kind and didn't take away anything from me, which is hard to find in the industry now a days. Go check him out! 
TSWS: What's next for you as an artist?

KHLOË : The World. 
Joking aside, I am working on an EP currently called 'The Diary of Being 23 and in Purgatory'. I currently have 3-4 tracks I'm working on for it. It's a snippet of how I feel about myself, the world and society. In fact, spoiler alert, there's one song called 'Deja Vu' that comments on how society keeps repeating itself and how I feel humans aren't learning from our past - the classic 'history repeats itself'. 
TSWS: Can we expect any music videos coming from you this year? 

KHLOË : Oh yes, there will be more music videos. I just released one of 'Purgatory!' which I filmed and edited myself as I also studied media so have a knack for creating content. I think that's also an important thing for indie artists, as it is expensive to hire a whole set and crew for a music video, especially as it may not even pay off. I look at it as, of course put money into your art, but if it's going to make you broke, DIY it! It's actually fun!
TSWS: You've been releasing a lot of music since 2019. Any advice you have for other up and coming artists out there?

KHLOË : I've been releasing music since 2017 on my bandcamp! Music to me really is my way of expressing myself and almost like a therapy, hence why there's so much music from me! It's a good and bad thing, it's good cause I know I can be creative almost on command, but at the same time it can lose its power if you're too consistent, and my last project 'COMPUTER POP 2000' helped me understand that roll outs and space in between music is important. My advice to new artists is believe in yourself, take your time, allow yourself to have fun and experiment with music. There's a lot of pressure for new artists to be 100% sure of themselves and their sound before they release any music, but that's the fun! I stand by my previous works, no matter how bad they are, because at the time that's how I felt and what I wanted to create. Also, don't waste your money. If people genuinely believe in you and your work, they won't ask for hundreds of pounds. 
TSWS: What sort of things inspire you to write? 

KHLOË : Humanity, psychology, society, mental health, relationships and nature are my main inspirations for writing. I'm fascinated by pop culture and society and how humans live. 'I Am Mowgli' (my album I released in Jan 2021, was about my own feelings, personal struggles and pop culture but was very animated and storylike as I used characters to express myself, 'COMPUTER POP 2000' was inspired by the early 2000s and was more about having fun with writing and expanding my skills as a songwriter, whereas 'Purgatory!' is my most honest and straight forward song to date. I wanted to experiment with being direct in my lyrics and not sugar coating anything with idioms and fancy writing, which apparently hasn't resonated very well with certain people, but I stand by my writing style on this track. This whole song is about creative and women empowerment, and if that doesn't resonate with you, then it wasn't for you. 
TSWS: Who are you listening to right now? 

KHLOË : I've been listening to MARINA's new album religiously, 'Ancient Dreams in a Modern Land', MÅNESKIN, Charli XCX (I'm excited for her new pop album)… I'll be honest with you, I tend to listen to the same music as it's a comfort thing, but I definitely am always checking out new music from artists like Izzi De-Rosa, PinkPantheress, Ashnikko and Mae Muller. 
TSWS: Before we go, what would you like to say to fans of the music?

KHLOË : For one, thank you so much for the support and love, it really means the world to me. I hope this resonates with you in some way, and just keep being you. (Gosh that was very cheesy.) Keep your eye open for more content soon… 
"I'd rather have people love or hate my music than say it's ok."