A Fresh Interview With Koolz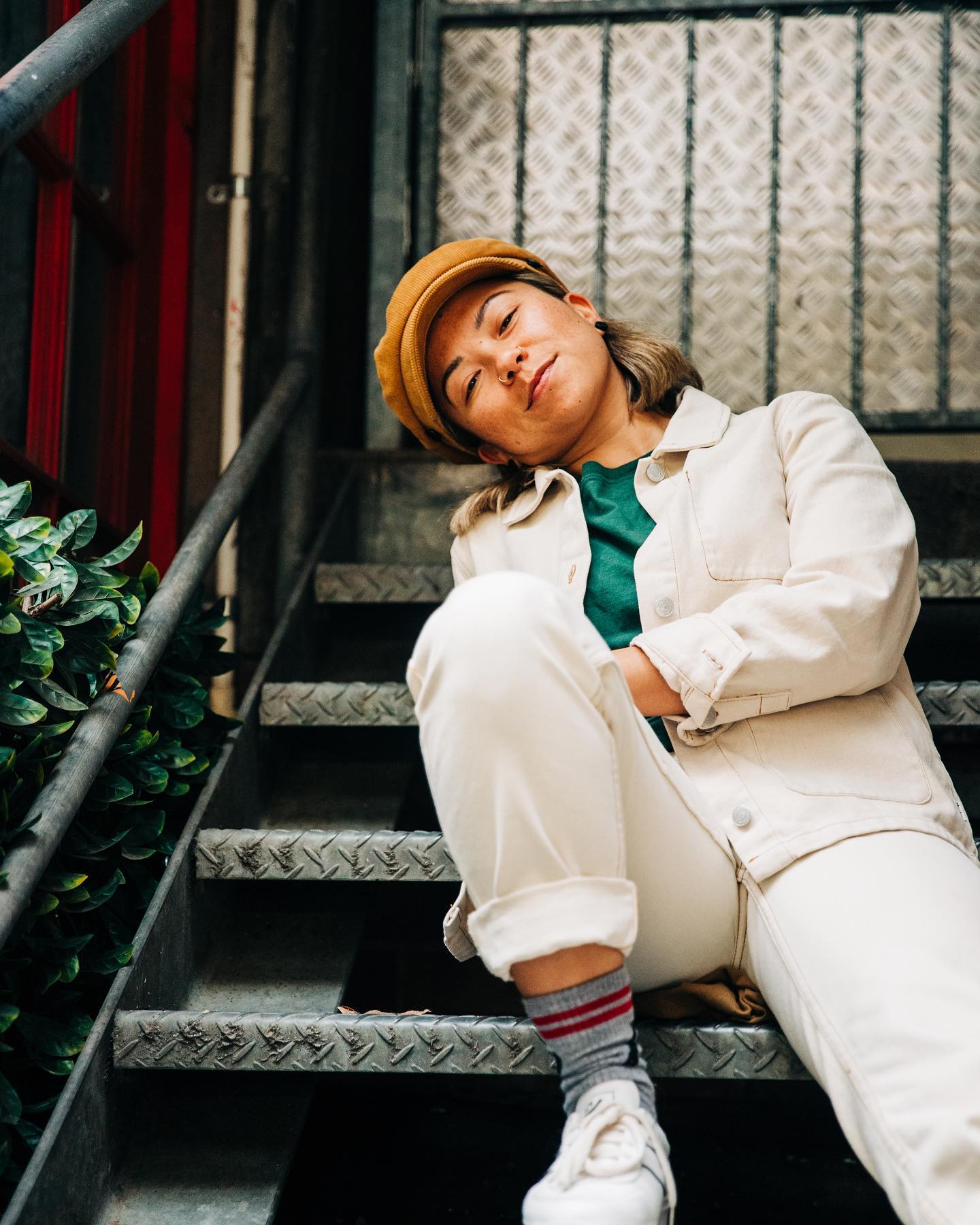 Koolz returns with a vibrant and crisp new single that gives off a refreshing summer undertone and quite a bit of character, but that's nothing new for the artist. Koolz is oozing with presence and character with each release and with her latest, iot really hits that sweet spot that makes you want to soak it all in.
"Coffee" has this way of getting into your head and it's that chorus that reels you in along with its bright pop soundscape and attitude. 
It just feels good to listen to and feels like something you want to get up and start dancing to.
It's got that cinematic style at times that makes you feel like it could easily be in a show or film but it also has that colorful approach that makes it really fresh.
The song has a warming beautiful mess aspect about it and it's really a light at the end of the tunnel. 
It feels good, freeing, uplifting, and just has the right attitude laced right into it.
Through it all she's got this laid back feel that just kind of puts you at ease. Like hey, everything will be fine. Maybe that's why she's called Koolz.
The music has a wonderful sheen to it and it all blends into a catchy and memorable single just in time for summer.
So with such a great pop infused release, we had to have a quick chat with Koolz just to see where this all came from. 
Here's what happened.
TSWS: Okay so let's start with "Coffee". This song had a refreshing and sort of feel good vibe to it!  We love this! Where did this track come from?
I actually wrote it about a year ago and fun fact the original demo was called 'new friend'. Anyway, Coffee is about being kind to yourself. I guess the casualness of the title Coffee lightens the fact that the song is actually about a deep topic. Far too often as we go through life's distractions and experiences the common fact remains that we as human beings generally are our own worst enemies. More so than we are friends with our own selves. It's about disconnecting from our egos and remembering our attitudes shape our feelings, beliefs, and very often our behaviors. Sitting down with yourself over a coffee and figuring out what happiness looks like to you and finding a way to be that.

TSWS: We know from talking with you before that you work with other producers at times. Was this a collaboration with a producer or was this all you?
I usually take a whole song idea / demo to my producer and we flesh out the instrumental production together. I re-hashed this demo about 5 months ago and my mate Asher Beau from Barefoot Music wanted to sharpen up on his production skills and have a play around with any demo ideas I had. From here we fleshed it out a little and then I took it to LEMAIRE where we re-developed the whole track and gave it a fresh new feel.

TSWS: So how do you write your songs? Is it chords, or vocal melodies that come to you first?
A bit of both usually. My Voice memos on my iphone are full of random Vocal Melody ideas and chord progressions I've come across. This is a good starting point for me.I've been studying sound production this year though so I've upskilled in my production and editing skills which means I'm starting to do things a little differently as I gain more confidence. Lately I've been laying down a chord progression and beat first and then throwing in a cool vocal idea second.
TSWS: Is "Coffee" part of an upcoming EP or is it a stand alone single?
This is just a stand alone single. I think I might focus on singles for a little bit after putting a lot of work into my EP last year.

TSWS: Do you have a home studio where you track your stuff?
I'd probably call it more of a portable studio hehe. I spend half my time at my girlfriend's place so I have my novation launchkey and recording with me at all times so I can set up at both spaces.

TSWS: What's your first instrument?
 Voice. I am terrible at any instrument if i'm honest. I even prefer to sing all my instrumental ideas acapella, not conventional but it works fluently for me. :) i'll learn how to play the keys or guitar properly one day haha

TSWS: What's bumping in your headphones right now?
I'm loving KID TRAVIS, REMI WOLF and KEHLANI right now

TSWS: Are you doing live performances?
 I've been scouting band members over the last 6 months and am happy to report we are all set and  will be gigging in early September!

TSWS: Last time you told us your snack of choice was PIZZA! Has that changed or are you answering these questions while chomping on a slice right now? 
HAHA! How good is pizza though? I've had to clean up my diet due to some gut issues so I'm not chomping on pizza no. in saying that I do enjoy the occasional naughty munch on COBS natural popcorn (best ever butter flavour) and Lindt dark chocolate with sea salt. DROOLS

TSWS: Before we go, what would you like to say to fans of the music? What can they expect next from you?
Thanks for listening to my new single guys, I'd love to hear what 'Coffee' brings you when you listen to it. What do you think I should write about next? Lets chat!