DOUBLE CLICK TO EDIT TITLE
An Interview With Lee Bailey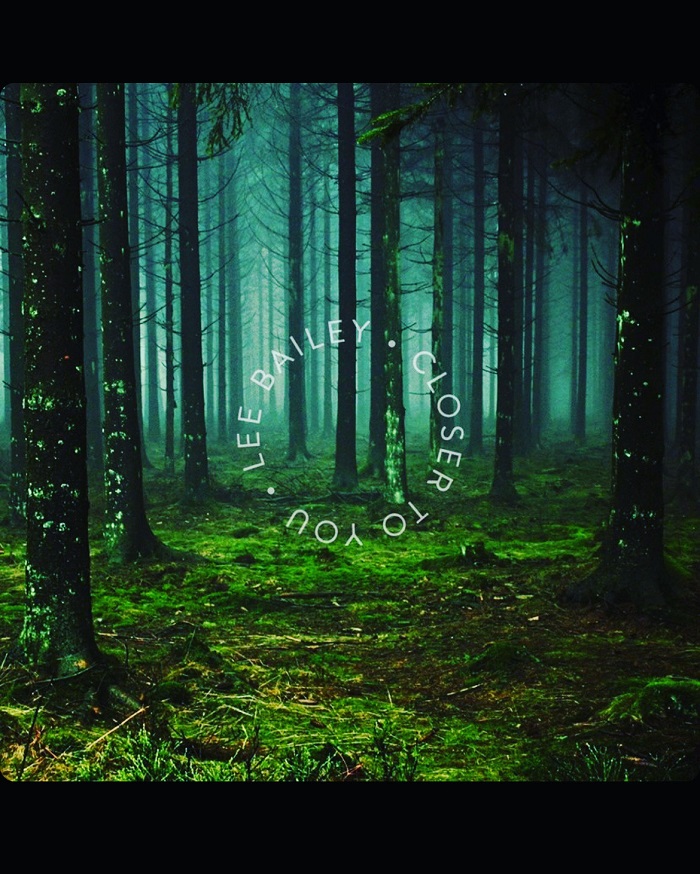 A new release from Lee Bailey brings us a refreshing and crisp contemporary pop feel with lush acoustic guitars and an emotional undertone that calls back to his own nostalgic memories and that feeling spreads to you the more the song plays on. 
"Closer To You" has a massive cinematic feel to it and its full soundscape is moving and tastefully performed with touches of passionate vocals that reflect how he must have felt while singing the track itself. 
This is a beautiful song that paints quite a vivid picture and does so with a wonderfully colorful palette that really engulfs you and lets you get washed away with the sound. And that's exactly what you want from this track. You want to let it take you over.
This is a song that comes from someplace real. An experience that is quickly relatable and easily enjoyable but also uplifting in a way. 
It makes you want to say something to that special someone. Just so they know. 
This can be taken in a lot of ways but no matter how you take it, the song has a power to it that is harnessed by Bailey's performance on this one.
The single has a familiar feel and a warming tonality that is alluring and graceful at the same time. 
With such a great release, we wanted to have a talk with Bailey to find out where exactly this song came from and what may be next for the artist.
Here's what happened. 
TSWS: Let's start with the "Closer" single. This track had a very personal backbone and a smooth acoustic undertone. Where did this track come from?
I actually wrote this song 8 years ago about my then "muse"… she was undecided on whether she wanted to give the relationship a go, leaving me in emotional limbo. Like most musicians I put the feelings I was experiencing to good use and put pen to paper. Classic unrequited love…. A love struck Romeo as the Dire Straits would have said.
The song was originally more up tempo, it was only last year that I took it back to the drawing board and took it down a notch. I took the bare bones of it to my producer and we explored a few  different sounds and finally came up with the finished product.
TSWS: Love your whole aesthetic! Who are some of your real influences musically?
I've always had a passion for the folk side of music, the raw earthy feel of acoustic and heartfelt, poetic lyrics. My first introduction to the folk genre was all thanks to my big brother in the form of The Levellers.  I loved their tempo, their story telling and their anarchy laced lyrics. 
I broadened out in the 90's as a massive Oasis fan but again I was more drawn to their B sides rather than the chart toppers. I love a lot of artists from the 90's era, The Verve, The charlatans,The lightening Seeds, Paul Weller, The Doves, Supergrass, Pulp.
Since then I've found other folk based artists both old and new such as Damien Rice, Jose Gonzales, Nick Mulvey, The tallest man on earth, Of Monsters and Men, Bob Dylan, Tracey Chapman, Bon Iver…. My favourite of those being the Tallest Man on Earth. I love him.
TSWS: When did you first fall in love with making music?
I started making music in high school and failed the subject. Back then my instruments were Piano and Drums. 
Turning 21 I was working in a warehouse and met a guy there called Leon O'Doherty who was a musician. He said the guitar was his best friend "pick it up and put it down whenever you like, never asks where you've been or how long it's been… a friend for life" I went and bought one that day and began to teach myself.
As my confidence grew, so did the urge to write my own music. Both for myself and for the bands I have been in. I settled on writing for myself and going solo, my folk roots more suited to the one guitar and vocals…. And here we are today. Still hard at it and still putting pen to paper. It's liberating.
TSWS: What do you think is next for you as an artist?
My main goal right now is to grow my audience. I'm still fairly new as a published artist so I'm feeling my way through the many different channels to get my music to the right people. Ideally I would like to get to a point when I could hold a few ticketed intimate gigs. I would love that.
TSWS: This whole single feels like it was a big undertaking. What advice might you have for other artists out there?
Keep trying! Don't stop! And Network!
My biggest piece of advice would be to network, go to local events for music, jam sessions, open mic's. There are so many other passionate and talented people out there and sharing your experiences and learning from theirs is a great way to progress, be inspired and open doors to new opportunities.
I'm lucky in the past few years to have been included in a wide range of talented musicians from different genres, it's given me the drive to push on creatively.
TSWS: What sort of things inspire you to write?
Inspiration creeps up on me rather unexpectedly. It could be from a personal experience, it could be from a line I hear in a song, something I read in a book. It happens when it happens, but when it does I find it's best to act on it there and then if possible. Sometimes the smallest spark can cause a great flame.
If I'm feeling uninspired I like to change up my listening tastes or go watch some live music. I love leaving a gig or a concert brimming with energy and ideas.
TSWS: Do you do any live shows? I know it's not the same as it used to be but are you working out performances?
I perform my own music around Yorkshire in the UK but I also perform covers for the hospitality and weddings sector. Work is starting to pick up again as the cloud of Covid 19 continues to pass over.
I have a few gigs booked this year for my own music, one of which is at the Askern Music Festival - Currently headlined by Feeder. The acoustic tent is hosting some big 90's names too. I'm really looking forward to it.
TSWS: If you won an award for your music, who would you thank?
I would have to thank my mum first and foremost, she housed me while i was learning the guitar and finding my voice, it can't have been a fun time for her.
My older brother for his influence on my early journey into music.
My Producer Tom, the last two years have been amazing and I've learned so much from him.
My lady Becky, for the inspiration, support and 24hour positivity she has. 
TSWS: Who are you listening to right now?
It's a weird mix right now if I'm honest. During my work day I listen to a load of chill hop and lo-fi ( if you haven't tried it I'd highly recommend it, it's great for focus)
When the work day is over, it would be The tallest man on earth, The gaslight anthem, band of horses, thrice, funeral for a friend and a lot of audible. Audio books are a game changer!
TSWS: What is someone like you doing when you're NOT working on music? 
I work full time in finance ( it keeps strings on the guitar haha)
I spend a lot of time with my son, my beautiful lady, my family, my friends and the odd bit of gaming. I love watching live music, listening to audible and a good glass of red wine.
TSWS: Before we go, would you like to say anything to your fans?
Thank you. Really, to the few of you who are out there and any new ones I've not met yet…..
Thank you and I can't wait to see you in the crowd. I appreciate the support, the shares and likes and kind words. 
I hope to bring you more of the stuff you love.