An Introduction To Lipstick Stains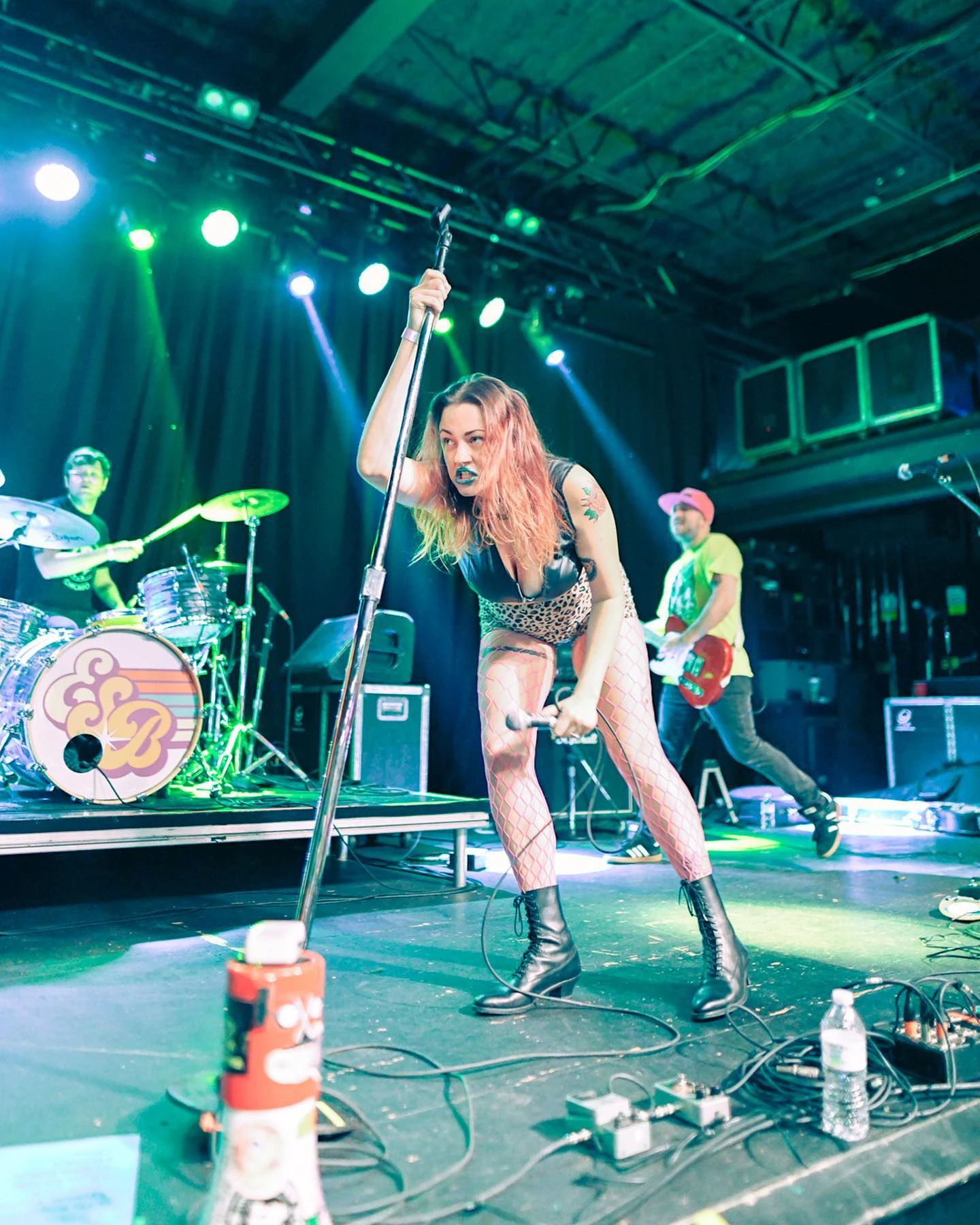 If you have an avid love for hard rock or punk rock that's fast loose and damn fun, and you don't know the band Lipstick Stains then let us be the first to introduce you.
This female fronted brute of a rock band is here to kick ass and chew bubble gum and you guessed it, they're all out of bubble gum.
The band just released a new single that dropped like a bomb and it's called "Friendly Reminder". 
The track is indeed bombastic and comes in with a fierce and completely high energy rawness that not only feels good to crank out loud, but just as good to sing out loud with it.
The single features blistering guitars and more attitude than you might be able to handle.  Of course that's depending on whether or not you're into a bit of thrashy garage punk.  And if you're not you really honestly should be because it's just a great  excuse to jump around the room and thrash about letting out your inner aggression to something that agrees with it.
This song is fun and the vocals have such an empowering Swagger to them that does have this Soulful element that really shines through quite a lot throughout the song's course.
The drumming is just insanity.  In a good way of course.  They drive the song with heavy-handed destruction but then again everyone in this band does that and that's why it works so well.
This is one of those bands where each individual element brings an additional energy to the table making the whole thing a fireball of rock fusion.
Lipstick Stains  is like a guilty pleasure in a way.  You get it, you agree with it, you can dance to it, you can mosh to it.  And at least one of those things will happen when you play the new single.
If you ask me, we need more bands like this in music.  We need bands that are really good at what they do, fit a niche perfectly, and absolutely love what they're doing while they're doing it.
It's so important that we remember that it's music and that not all music needs to be taken  so incredibly seriously as a lot of music  tends to.
This is something that this band is able to encompass while, like I said, being amazing at what they do.  Because it's not just a song.  It's like a way of life.  The song itself has a life of its own and you need an attitude of a certain type and an energy of a certain type to be able to pull a song like this off correctly. 
Just like when you have a ballad that's a deep meaningful track.  The song came from some place and no matter how serious or not, the performance has to be in the right state of mind to be able to pull it off.
Same goes for outlandish garage punk rock. And that performance needs to be all over the song just dripping from both ends. 
So straight up, props to this band for putting out real guts and glory music like this because it feels awesome.
Spotify | Bandcamp |
Instagram | Facebook | YouTube