Loud Forest Releases A Damn Near Perfect pop Album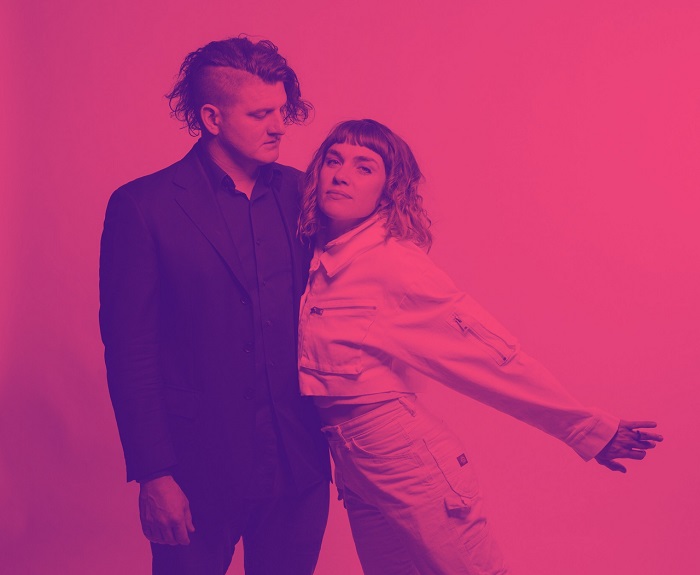 If you are in search of some edgy, colorful, danceable, fun pop songs that are going to make you get up and shake your ass and feel great, then look no further. It arrived in the form of a full length album from Loud Forest. 
The Family Tree album has a series of pop songs that range in style and even genre at times but all have this incredible glue that keeps them together and it all so 'feel good', comes from a real place, and has soul to boot. 
This album features radio pop ballads, and bangers left and right. 
You have this outstanding dueted male and female vocal approach that works so well it's almost intimidating, and they bring in little touches of nostalgic retro-pop undertoned in areas that make you go "wait, that was rad" and go back for a minute.
Guitars and synths are perfected but alive and vibrant just as the rest of music and vocals are. 
The best part really is that the record has so many hooks in its nuts. 
Guitars are melodic, grutty, crisp, bendy and swelling, and this project really does a great job of showcasing a youth in songwriters that have years of experience and a new found freedom to do their thing how they want to do it. 
This in itself is awesome but it also lets the songwriters really shine. And Loud Forest shines bright as hell.
It's tastefully influenced by so much that all peak their heads out here and there from classic rock, to 80's dance and everything in between. 
Both singers take certain songs and there are dueted tracks that take you for a ride. 
The production is intricate and well thought out. I think this whole album was well thought out.
There is massive attention to detail and it's still done in such a fun way. 
This was ridiculously perfect. 
But don't take our word for it. Listen to it. See if you can stop. You'll fail.