A Bright And Edgy Pop Rock Single From Madison Deaver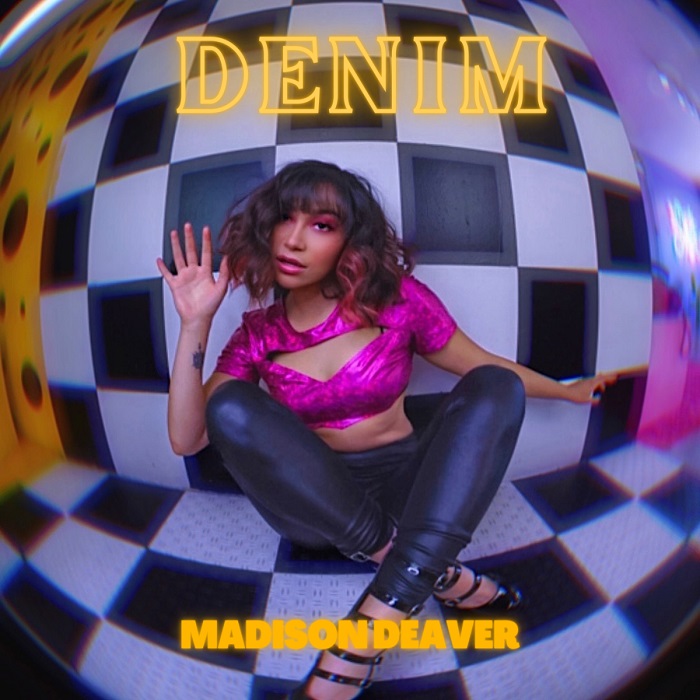 Madison Deaver just dropped a brand new single that comes with a bright and edgy tonality along with attitude riddled vocals that feel alluring as the beat drives and the guitars have this killer fuzztone to it which really makes the song alternative-rock that builds the longer the song goes. 
"Denim" has sex appeal, a powerful feel, and this track just gets bigger and bigger as it goes. Guitars start getting fuller, new hooks come in and drums get harder. 
The song eventually builds into a total rock banger that makes you want to jump around the living room or bang your head in the car.
This single really crushes it in terms of character. Deaver boasts this incredible presence and character throughout the whole song and even that gets bigger and more intense as the song does. 
I think that's the coolest part. How the song in all aspects builds and builds, gets bigger and fuller, harder and more energetic. 
It's a great way to design a song and the dynamic of it is smart. 
This was super colorful and poppy. It's got memorable lines and hooks all over it and it happens enough times to get embedded in your brain for days on end.
This is for lovers of pop punk, alt-rock, indie rock or anything really driving and loaded with vibrancy and a full bodied soundscape. 
Real music. Fun music. Pop music. 
Madison Deaver encapsulates the pop rock genre with this one and it really has a way of becoming quickly infectious. 
This is not abad thing because Deaver has a plentiful catalog that features all kinds of rock edged pop music and it's all so catchy and badass at the same time it's awesome.
So if you like "Denim" you're bound to dig pretty much everything else she's got out there. 
But this single is a step up from the rest for me. Just because of that dynamic arrangement.
Quite a brilliant single.