An Interview With Mike Habhab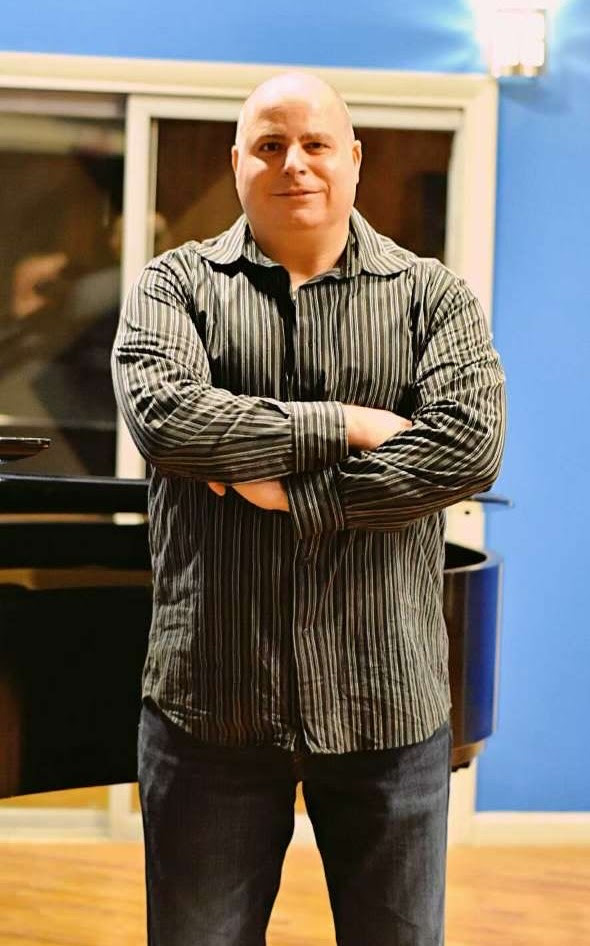 Mike Habhab is a songwriter that really takes the real parts of his life and lets out the emotions from those moments and chapters through his songs. 
One of his latest is called "When I First Met You" is a beautiful and heartfelt single that beckons a cinematic tonality and is performed with a great deal of passion. 
The song is touching and features a contemporary rock style but along with other songs from Habhab, it also has touches of southern rock or Country in there as well. 
All of this blended with a major pop element and throw in some very memorable hooks and an impactful chorus and you have something that sticks with you for days. 
This is the situation with the artists new single but also holds true for others as well. 
"When I First Met You" is part of an EP that features a personal collection of his material that all has a powerful sound and some radio friendly choruses that will have you singing right along by the second time around. 
Thing is, it's all so upfront and honest that it's addictive. 
You want to see what's next. 
The songs come through with a gracefulness rarely caught and it's refreshing to say the least.
With such a beautiful release, we wanted to have a talk with Mike Habhab to find out where this all came from and what may be next for him. 
Here's what happened.
TSWS: Let's start with "When I First Met You". The album has such a warm contemporary and even cinematic feel to it! Where did this song come from?
     Thank you. Honestly the song came about the first time meeting my wife 15 years ago and how we just clicked. As I was writing my other songs I felt I needed to have one     about her and to tell a story of that first date. We have been through a lot together and I wanted to write something just for her.     
TSWS: I'm hearing some great styles on this release. Who are some of your biggest musical influences?
    I would say that some of my influences or artists that I like would be Michael Jackson, Dolly Parton, Blake Sheldon, and The Romantics just to name a few. Of course, I do admire other performers but there are too many to name    there is so much great talent out there that it is hard to keep track of.        
TSWS: So how did this all begin for you really? When did you fall in love with making music?
It all began when I was younger and I would write letters and poems to friends, family, and later on to my wife. She has one that is framed in her office and and I thought 
    I would try to write some songs and explore my talent/hobby into something more. I fell in love with music also when I was younger, I played the saxophone and would sing along to bands or singers on the radio. As I got older it turned more into writing.     
TSWS: What's next for you as an artist?
  I want to keep writing, writing about life and telling emotional stories that others can relate to. I have so much more to say it is just finding the starting point again that I need to work on.
TSWS: What inspires you to write a song?
   My inspiration is my life experiences. Writing is something that I have been wanting to do since I was a kid. I want to be able to tell a story through song and music.   I also want to prove to myself that I can achieve my dream in music in some shape or form. My family also inspires me, I want to show my son that whatever his dream or goal is, to go for it.     
TSWS: What are you doing when you're NOT working on music? 
    Outside of music I have a normal job Monday through Friday and sometimes Saturdays, if they need me to work an extra day. Between working and family life I write     poems or verses for potential songs that I think will work oneday down the road.         
TSWS: Who are you listening to right now?
    I like to listen to some freestyle music, some country, 80's classic rock, pop, and some rock music. 
TSWS: Are you putting any thought into live performances? 
    I would like to one day if an opportunity comes along.  
TSWS: This single seems like a big undertaking. What kind of advice might you have for other up and coming artists out there?
  The best advice that I can give would be that it is never too late to live your dream. listen to your inner voice, and hopefully one day your dreams can turn into a reality.   
TSWS: Before we go, what would you like to say to fans of the music?
   I am blown away by those that like my songs. I am humbled and flattered by their support and giving me an opportunity to share my music with them. Thank you everyone!