DOUBLE CLICK TO EDIT TITLE
An Interview With Nick Pulpman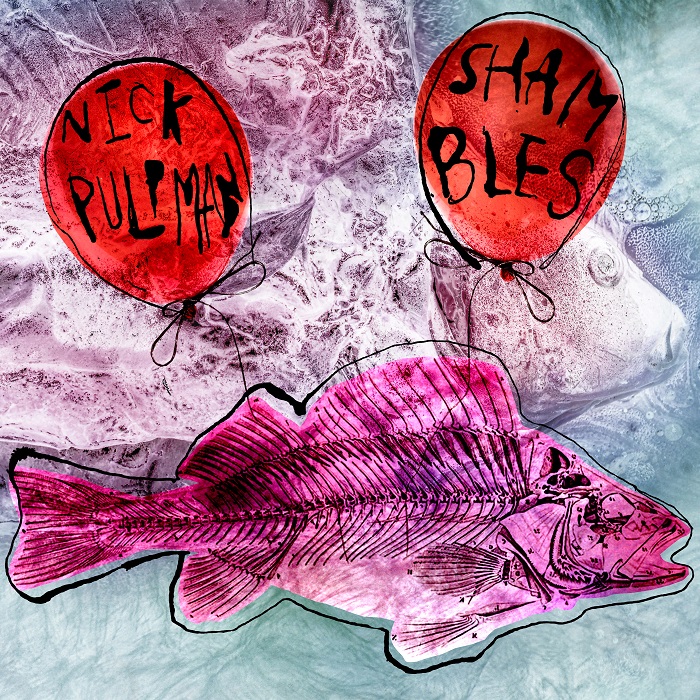 A new single released from Nick Pulpman brings out the crazy in all of us just a little bit as the song rolls out with a certain edgy pop sensibility and real genuine classic rock influence shining through. 
"Dream Within A Dream" has a great bopping groove and some fun lyrics that come off descriptive and detailed as he talks of losing his mind a bit and not really feeling bad about it. 
This song has a ton of character and really showcases the artists ability to write some very catchy but slightly off the wall tunes and have it come through with some warming familiarity and still be crisp and refreshing at the same time.
As the song describes, he thinks he's going mad and he's going with the flow of it all. Organs fill the air and build on the song's robust surface and the vocals even have that touch of wild-eyed wackiness about them. 
What's even better is the music video that comes along with the single. 
The video features Pulpman in a clown outfit, make up and all as he runs through the streets and the parks. It's actually quite visually entertaining as there are tons of great graphics and colors used to create the feel of going mad. 
It works and you begin to completely feel for the crazy clown and his seemingly kind of fun descent into madness.
This single has a bountiful mix of rock, jazz, pop, and more all rolled into one and for most this would be quite difficult but Pulpman pulls it all off without a hitch. 
With such a great single and video, we wanted to talk shop with Pulpman to find out where the ideas came from and what may be coming up next for the artist. 
Here's what happened. 
TSWS: Okay let's start with "Dream WIthin A Dream". This track is about going mad and just sort of going with the flow of it all. Where did this track come from? 
 This track is actually the oldest one on this record, it's five years old and one of my first 'finished' songs ; it's the one that told me 'hey, you can actually write a song from start to finish'! Then when the idea of this record came about it was all natural for me to pick it up, especially considering that the idea for this record came about during the pandemic, it was a nice fit! 
TSWS: I'm certainly hearing some classic rock styles here. Who are some of your biggest musical influences? 
My musical background as a child was very diverse : my mum was a Stones fan, my dad a Beatles fan, ha! She showed me Pink Floyd, The Clash, Led Zeppelin, Doors, she gave me the taste for 70s--80s rock. My dad was a musician and composer, he was into earlier rock and folk (rock'n'roll, Beatles, Simon and Garfunkel etc) but also into classical, contemporary and experimental music, and traditional music from around the world ; he introduced me to music from Africa which I really dug, then to music from the Balkan region, which stuck with. me to this day.My earliest memory related to music would be listening to Abbey Road and the White album by the Beatles during long rides in the car, opening the CD notes, trying to sing the lyrics in English and make up a different vocal harmony as if I'm part of the band, which I guess helped me develop my English speaking skills (I'm a native French speaker, désolé !) and my harmonic ear... Strangely enough, I guess the most beautiful piece of music ever created in my opinion would be the Stabat Mater Dolorosa by Giovanni Battista Pergolesi, a very deep, beautiful, expressive piece of music ;In the recent years, my repeated plays include a LOT of Turkish music, some kraut-ish psychedelic :or repetitive stuff.I have a younger brother, we play together in this band, and as I was listening to Nirvana or Rammstein as a 10 year old he drifted into hip hop,  and now plays in this amazing band with which I occasionally collaborate... I recorded the basic tracks for that album.I guess I've always liked picking from a lot of different genres and blending them together, I think you can feel that on my record... 

TSWS: This single is part of a full length album you are releasing right? When does that drop? 
 SHAMBLES is coming out on the platforms on November 27th! It's got eight tracks, ranging from just over one minute to almost 6 minutes.

We'll have to wait a little longer for physical releases but it will also be coming out on vinyl and CD pretty soon... call me old school but I love having my music on vinyl!   
TSWS: The video came out great! Did that take long to get together?
 Thanks ! I sent Simon the song and lyrics a few days before so he could come up with something, making up and shooting took an afternoon, then we were quickly sending stuff back and forth, I guess within two weeks we had it done!
 
TSWS: Can we expect more like this on the full length? 
 Sure, I like videos, I think they are a great way to bring another dimension to the music! stay tuned :) 
TSWS: How did this all start for you? 
At age 6, while on a trip in Swiss, I visited an Alphorn factory ; I was in awe and decided that music was my way! they're powerful and rich sounding instruments... of course it wasn't easy buying one, let alone finding lessons or practicing at home, so my dad signed me up for French horn lessons. I've only ever wanted to play music since! We always had instruments everywhere at home, easy to access ; I guess that was a clever move from my dad to entice us into playing!We went to music school, then started forming bands, recording, touring, In music university I met Sylvain, a punk turned fan of French 19th century music,  who was doing shows in small bars ; I helped him out with doing sound, hosting bands, and met amazing people.
 
This led us to doing a show for the release of the first Hold Station album in 2015, for which we invited Koonda Holaa, an amazing Czech solo performer who lived in the US and collaborated with the Residents and members of the Stooges.We stayed in touch, we hosted him several times in the next years, he also hosted us while on tour a couple times, and then he came here to produce and play on this new record, which I'm very grateful for! 
 
TSWS:  What are you doing when you're not working on music?
I travel a lot when we're allowed but that's also linked with playing, I drink tea and watch Turkish comedies to learn the language ; I'm not a very physical type but in my free time I always like to learn stuff! I try to read a lot as well.   Sometimes we organise shows with a collective here in Grenoble,but playing/learning/practicing music takes up most of my time anyways! 
TSWS: What kind of things inspired the album?
 Apart from Dream within a dream which was written some years ago (but found a new meaning today), these songs were written in the last two years ; they obviously, for some, taste of isolation, anger, frustration from being locked down, but there are also kind of naive love songs, and an eternal resentment for domination/oppression dynamics and the 'business as usual' in such peculiar times 
TSWS: Can we expect more music videos coming from you?you bet! 
Are you planning any live performances in the near future?We're releasing the album in my home town of Grenoble on Nov 27, then we might be preparing something for the spring... in the meantime I'll keep busy with other bands!
TSWS: This song and video felt like a big undertaking. Is there any advice you'd have for other up and coming artists out there? 
 Don't listen to advice from more experienced people, they sometimes speak out of frustration!   
TSWS: Before we go, what would you like to say to fans of the music? 
there's not enough time to be mean to people... did you tell someone you love them today? i know i love you :) thanks for reading!
Nick Pulpman IG