Phil Fortin Returns With A Post Apocalyptic EP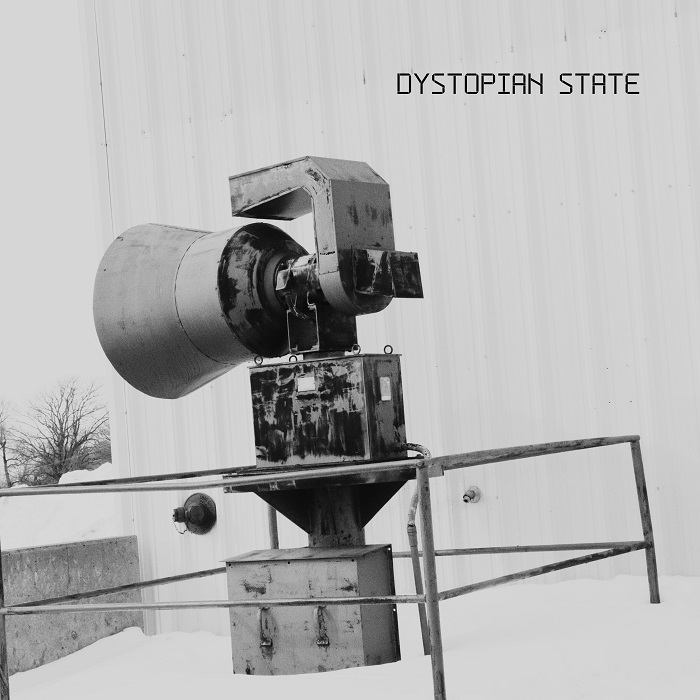 Phil Fortin returns with a full EP that breeds new sounds using classic approaches with synths, guitars and some experimental undertones along with a retro-pop and dance influence to give everything a sheen that's tough to get out of your head. 
The Dystopian State EP is a cinematic opus of sorts as it goes through these vast landscapes of sound and textures.
These tracks each have something a little new and different to bring out and each one has a story of its own and a feel of its own. 
You can really get that sense of driving beats and energy with snappy percussion, distanced guitar riffs, echoed vocals, and this darkwave style bassline feel that sounds awesome and adds that edge.
This release is pretty edgy actually and it brings elements of coldwave, synth-pop, industrial, and it's all driven by an old school songwriting and sound vibe. 
You can certainly shake your ass to any and all of these songs and they all have a stomping, fists in the air tonality to them. 
You get a vintage feeling of madness with some of the tracks and you want these to go on forever really.
The EP builds and has these sort of layers that are peeled back as it plays on. You start to get a feel for what this is all about. 
For many, this is a danceable record that's perfect for a nightclub of the gothic type, or a long drive along, and even great for a workout because of its energy and drilling beats.
This release has a lot more than meets the eye...or...the ears I suppose. 
The more you listen the more you get it and it grows on you quickly. 
The synth and key sounds are classic and help this record take on a certain character. 
And that character remains there for the entire EP. It's unique in that sense and everything has a vibrant but hard hitting approach to it that really works well with this style of songwriting. 
The sounds are really nailed and it makes this feel aesthetically authentic.
It's easy to get taken away with the songs and the driving tones and it's best to let it take you into this other world. 
Crunching guitars come into play and add another layer to the song's allure. 
It's all very excited and feels like the industrial songs you grew up with. 
This is for anyone who loves those songs. 
Turn this one as loud as possible. That's what it's meant for.