Rebloom Music Drops A Pop Single Collaboration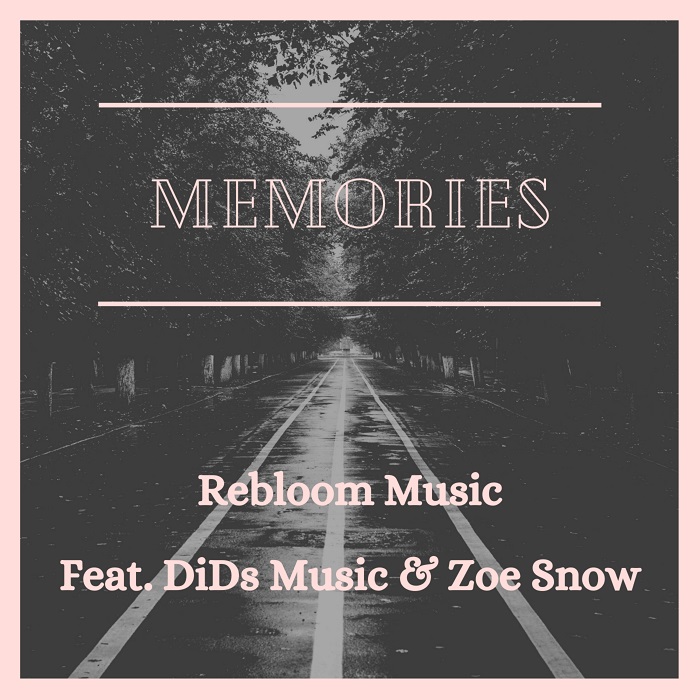 Rebloom Music teamed up with DiDs Music and vocalist Zoey Snow to create a deepening pop single that comes through incredibly lush with wonderful palettes of instrumentation, pop sensibility, and a colorful backbone. 
"Memories" is a very personal and honest track lyrically and it's uplifting in its own way along with being relatable and performed with a passionate vocal approach that really helps drive the song from start to finish. 
The single is an outstanding collaboration and together, the trio created a pop masterpiece that touches on a number of sub-genres and keeps it real throughout its course. 
There is drive, emotional platform, and layers of gorgeous textures that keep together and in uniform but at the same time, like jazz, they sort of go off into their own thing. It all falls right into place the way it should and you get a song that you can bop to but also swims around you and whisks you away. 
Quite a beautifully woven song and the arrangement showcases a strong songwriting style and with little boundaries as to doing what you feel.
"Memories" has a catchy swing to it and sticks with you for hours throughout your day and some of the lyrics do as well. 
Snow held little back with her side with both her performance and it sounds cinematic and powerful while remaining poppy as you can imagine.
You can hear elements of classic and new school styles meshing together and the saxophone brings a whole different layer and atmosphere to the song that really adds to the lushness of it all. 
Everything is soulful and fun. This was a killer single and it has an allure that turns your head and keeps you staring at the speakers. 
Dive into this one.