DOUBLE CLICK TO EDIT TITLE
Rick Drevet Releases A Full Length Album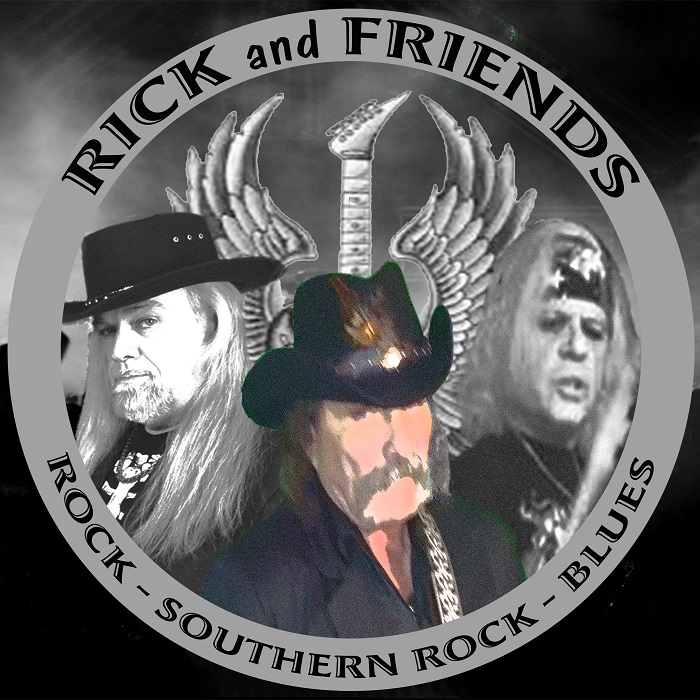 We've been keeping a close eye on Rick Drevet and his project Rick and Friends for quite some time now. We've had the pleasure of reviewigns some outstanding singles and the album we've been waiting for is finally released. It's exactly what we hoped it would be. 
From acoustic slide guitars, heavy hitting percussion, rock ballads, and a southern blues overtone that has become a staple of the artists sound for years now are all present and in your face on this record. 
The self-titled Rick and Friends album is a soiree of twangy hard rock with grit and classic attitude that all hits the right way with attention to character, performance and cues. 
This record has such a powerful array of guitar work that really does range with the songs as they do change up in terms of undertone and style at times. 
But that guitar work just embodies that southern rock charm as much as Drevets vocals do. 
I think that's why this works so well. Drevet has managed to find his friends, His players. The people that he can come to with an idea and they'll make it into something real with him. Vocalist Rusty Wright along with drummer and lyricist and drummer Mark Pappalardo all lent a hand along with special guest Rick Melick performing the keys on "Shakin Sally", one of the singles. 
Piano, keys, and organs play a heavy part in many of the songs and there's a great diversity in the rock subgenres but it never loses that charm. That impactful approach. Those riffs and just soulful belting vocals that reach out and grab you. It's all part of the signature style of Drevet and Friends.
Some tracks have a country rock roll to them, others have a more classic rock style but it's all under that passionate and loose good time feel Drevet provides withis songs a lot of the time. 
The power ballads are gorgeous in terms of songwriting and the vocal performances all over the record are just so real. 
These are songs about life, good times, struggles, and it all works as songs fit right into each other and the record really takes a certain flow to it. 
There is something authentically classic about Drevet's music and we hope it never stops.