A True Riders Rock Song From Rick And Friends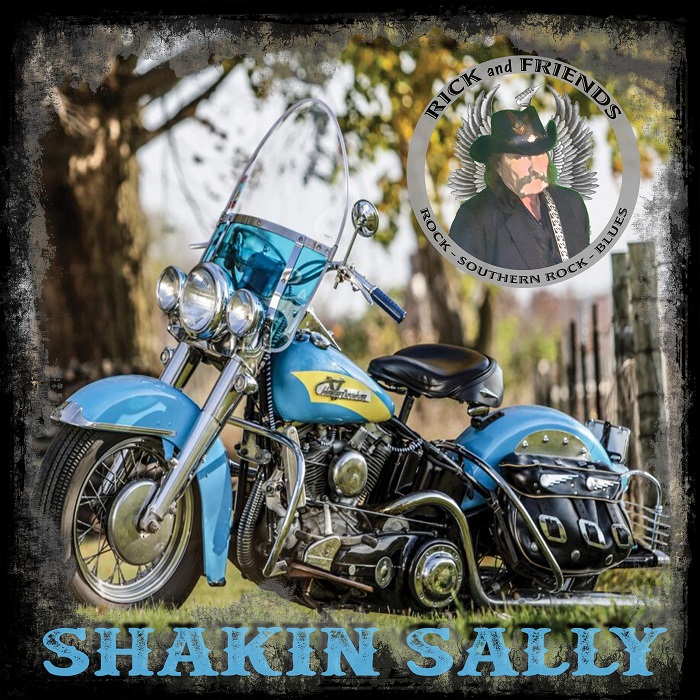 A fresh release from the epic rocker Rick Drevet and Friends is an instant classic and a love letter to his motorcycle that comes through with a diehard ode to all the riders out there. 
"Shakin Sally" boasts a killer almost Meatloaf feel to it that hits like a power rock banger and gives some of that biker attitude. 
The track has a grit to it and the riff is epic as hell as the organs roll on and crank things up even more. This song has heat and energy like no other. 
It's glory rock and it can only be done by an experienced rocker that knows what their doing. 
Enter Rick Drevet. Now, this track is under Rick and Friends which are his band or partner players that all have that falre to add to the track each time.
And if you know Drevets material, you know he's got that theatrical, full throttle, pedal to the metal pure grain rock n' roll style that makes songs feel like you've been hearing them on the radio for years now. 
The songs always have a purpose as well. Whether it's an ode to his bike, a girl, or just for the sake of rock, it's all got heart as far as the ear can hear. 
That's what gives the songs so much life.
"Shakin Sally" is for the riders out there. The genuine ones. This track is like the soundtrack for them and their bikes.
Play this song at a biker bar and you'll get one hell of a reaction guaranteed. 
Drevet returns with that badass guitar ripping feel and character that we all know and love and this one goes right up there with the rest of them. 
Come get a taste of "Shakin Sally". Especially if you ride.