The Warm And Genuine Folk Songs Of S. Lois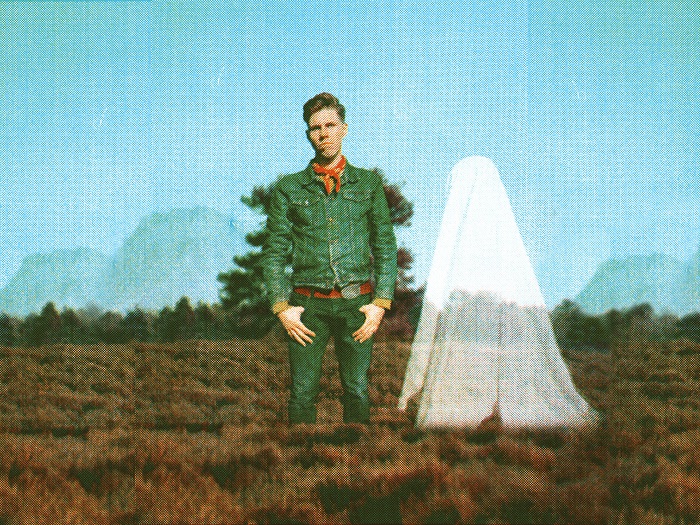 S. Lois just released a full-length album that reaches into a rustically genuine Americana folk territory with all the instrumentation that goes along with it and a heavily acoustic driven backbone that comes through with passionately performed songs and a damn good time. 
The Mountain & The Ghost is packed with southern folk riffs and guitar playing that makes you feel as though your laying in a field with the sun beaming down on you staring at the clouds in the sky. 
The playing on this record is astounding and there are some great little interludes that do their job between these real deal swinging folk bangers.
You hear acoustic guitar, banjo, mandolin, and so much more on this album and its palette is lush and full. 
The songs come through robust but catchy as hell and they all feel like they were written decades ago at times. 
There's a delightful touch to every single track and there is always a great jam session between mandolin and guitars that make you want to get up and dance. 
This is an absolutely huge record and it's also got this storytelling standpoint that really works perfectly for the aesthetic of the release. 
It's all nailed from start to finish and you really get that warm down south feel with this whole thing. 
It's been quite sometime since you've heard a record with this much classic harmonies, songwriting, and hooks.
Some of these songs are on fire with so much jamming that notes seem to just fly around through the atmosphere but land perfectly each time. 
There was certainly a ton of intricacy that went into this record but you can also hear that love for the craft in everything. 
It actually feels like some of this record was recorded live on the floor like old school jazz records were. 
You can feel the players feeding off of each others energies. 
This was excellent and 100% genuine. 
S. Lois nailed that folk sweet spot with this record.