The Graceful and Breathtaking Sound Of Sara De Sanctis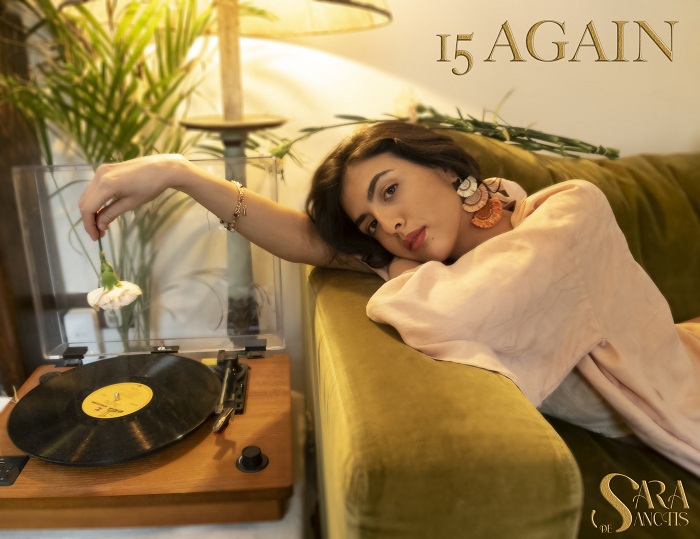 A beautiful new single release from Sara De Sanctis comes through with a classic undertone and a cinematic backbone that feels incredibly personal and honest. 
"15 Again '' is quite a calming but alluring track that really grows as it plays on and begins to create a different atmosphere all together as it becomes engulfing and intense.
The song gets lush and full bodied with piano, strings, choir style backing vocals, and it all has a deepening and slightly haunting vibe to it before it comes back into that vocal section again. 
It's one hell of a bridge and you don't really see it coming. 
There is something graceful and gorgeous about this song and the way it's performed. 
It's almost like listening to old school jazz artists like Billie Holiday. It's just got that feeling to it.
This really has the ability to wash you away and when it's over you'll need to snap yourself back into reality again. 
This single is like one of those dreams you have where you wake up too soon and try to go back to sleep quickly to get back to that dream again. 
This was absolutely warming, tasteful, honest, and passionately performed. 
Outstanding piece of work and we suggest diving into the world of Sara De Sanctis when you can because there is plenty there to swim with.