An Importnat Pop Message From Sarantos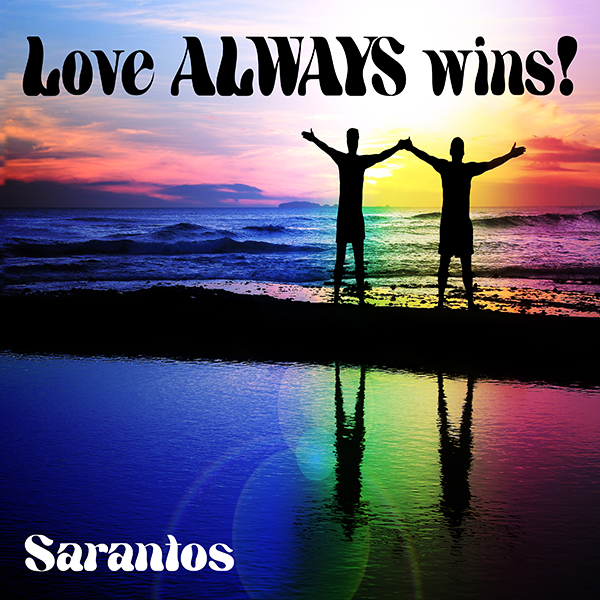 Sarantos released a wonderfully soothing and personal song that touches on an acoustic contemporary pop style with cinematic undertones and refreshing hooks laden with synth strings giving it a powerful backbone throughout. 
"Love Always Wins" sends a great message that we should all really be paying a bit more attention to all in all. 
The song beckons love from one and all and the song sends out to all sexes, genders, races, and states that love is different for everyone and is never the same for everyone. So we should embrace it. 
It's a graceful message portrayed in a pop song with a tasteful and theatrical approach that hits that sweet spot. 
The song features an acoustic guitar as the main instrument and that synth really adds a lushness to the song to go along with the vocals that are rhythmically and melodically catchy from start to finish. 
It's great to hear a song with some actual meaning and that focuses on not just one but on all. 
It's rare you hear a track that has a colorful sound and is pretty damn compelling. 
"Love Always Wins" is warm and feels like home and we just need more songs like that especially in these times.
Sarantos steps outside the box and breaks out of a pop comfort zone with this one and it works without a hitch. 
This song is for all and it keeps to its emotional standpoint while sending that important message and remaining bright and polished.
This song stands out and really shows some more outstanding new material from an artist that lets it all out through the music. 
This is well worth your playlists to say the least.