DOUBLE CLICK TO EDIT TITLE
Somitelle Hits Us With A Bright Pop Single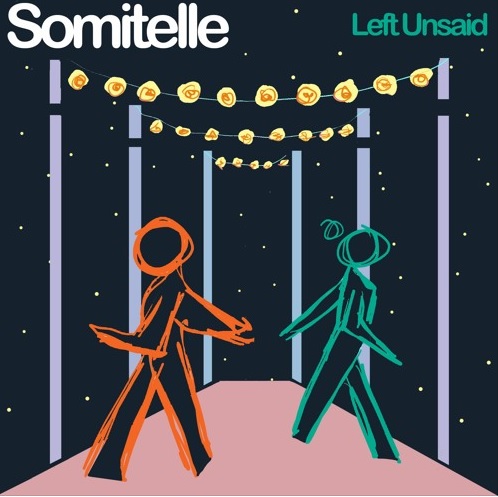 A new single from Somitelle brings on a ferociously fun and colorful pop tonality that quickly paints with such a bright palette that it creates a vivid and impactful atmosphere that becomes very quickly addictive. 
"Left Unsaid" is endlessly fun and features some killer production work and a unique style of layering and tracking vocals that creates walls of sonic presence that come through thick and danceable. 
The song has a killer groove and guitars are alive and breathing as vocals belt out with a soulful and passionate approach. 
This was incredibly vibrant and felt like a damn good time.
It's sorto f a summer song really. You can feel the sunset on the beach, lights, good vibes all around. They even throw in touches of retro-style keys at the end to top it all off. 
You really can't NOT dance to this track. That groove is infectious and lush with textures and tones.
You'll sake your ass in your seat, dance around in your living room, or bop around in the car. Either way this single has a way of putting a smile on your face. ''As a matter of fact, we suggest you play this in the morning just to set the mood right.
This is a pop single that showcases a youth in songwriters that are just crushing it in terms of writing pop music in a free spirited form. 
No rules or boundaries holding them back. 
Just pop music bieng whatever it was meant to be. 
It's a great time for this kind of music honestly. 
We're glad we have bands like Somitelle to lead the way.