DOUBLE CLICK TO EDIT TITLE
An Interview With Spaces In Between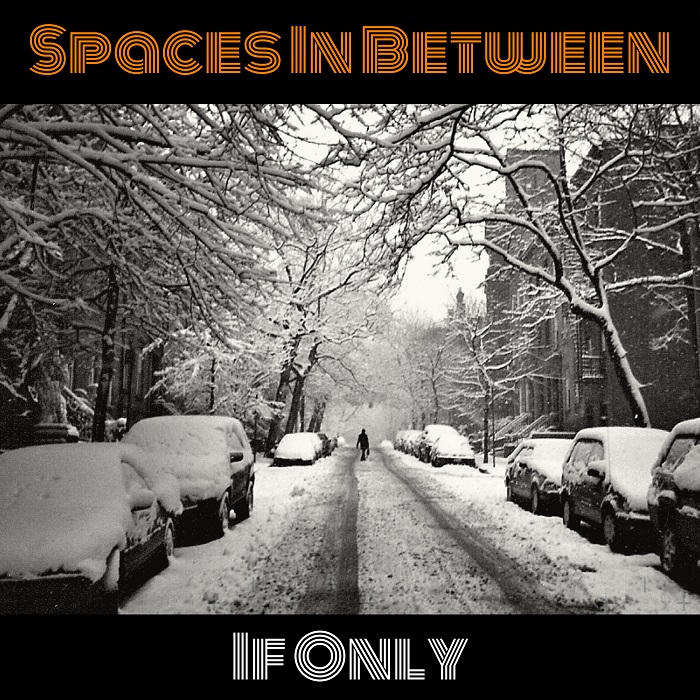 Spaces In Between just released a remastered album that subtly but with great energy, crosses genres and blends sounds together from indie-pop to alternative rock, to singer songwriter and even more.
The album is dubbed If Only and it's built of warm but edgy pop sensibility and classic sounds that feel nostalgic like old school Weezer or Pavement. 
Songs have tons of color and a massive range that really go from high octane pop to acoustic songs that bare just as much catchiness and character as the rest of them. 
There is something about the record that does have that very personal feel to it that gives the sense that pretty much all of these songs came from someplace real. 
These are like diary entries and they show a great presence for the band especially as songwriters being able to perform and write with such versatility.
You can also tell that the band is absolutely in love with their craft. 
There was a lot that went into this recording and into the writing  and performances from vocals laying out memorable melodies and relatable lyrics, to all the guitar work and layering especially. 
The record sounds lush and full and each song takes on a sort of life of its own. 
The album should really be hard all together as it flows almost like a concept album would. And perhaps it is a concept record. 
What's most impressive is really the outstanding songwriting array that lets this album push the envelope just a bit. 
It's surely an attention getter and with such a killer release, we wanted to have a talk with Spaces In Between to find out where this album came from and what may be next. 
TSWS: Okay so let's start off with the If Only (Remastered) album. This record has a great feel and was clearly built from an emotional foundation.
Where did this record come from in the first place?
 When I write songs I have this mental image that is kind of like a scene in a movie where everything freezes around the main character but they are still able to move about freely. Usually there's some sort of dialogue that is explaining what is going on in their head at that moment. That's kind of what happens for me emotionally. Everything kind of freezes and I can analyze my subconscious. So there's two threads running through the album. There's the distilled, universal type theme of cinematic love and relationships. There's this Romeo and Juliet type roller-coaster of love and loss and then there's a more personal thread that I analyze now looking back of my mother being an early victim of the opioid crisis. There's this aspect of searching and longing for love from someone who is not capable of giving that back to you and the disappointment and anger that results from that.

TSWS: I'm hearing a few different styles on this album. Who are some of your biggest musical influences?

I love bands that use different genres kind of like a painter using different colors from his palette. My first exposure to that was The Smashing Pumpkins, Mellon Collie and the Infinite Sadness album. I was blown away by how diverse the album is but it always sounds like the Pumpkins. Then I go back to The Beatles starting with Revolver, Sgt. Pepper and Magical Mystery Tour. They were experimenting but they weren't just throwing paint at a canvas, they were still crafting catchy pop songs. That's kind of my base and then I pull in influences and textures from there. So it might be indie pop like Elliott Smith or older Death Cab for Cutie. I get some moody, airy textures from The Cure and Angels and Airwaves and that raw acoustic vibe from Dashboard Confessional.

TSWS: When did you decide to remaster this record and why?
Originally the songs from If Only were part of a double album that I recorded demo's for. I played all the instruments and recorded it myself and quickly realized that I was a little too ambitious for my circumstances since I'm entirely DIY and have to work a day job. So the demo was recorded in a makeshift studio in my Dad's garage that he let me convert and the original version of If Only was based on the tracks from that demo. I have been slowly collecting recording gear and learning how to produce better for the last 10 years so when the pandemic hit I thought maybe I could re-record the weakest part of the demo's, the drums and remaster the whole album. I'm an essential worker so after the stress of work it was great to pound it out on the drums!

TSWS: So, when did this all start for you?
My Dad has been a musician since he was a teenager growing up on the outskirts of Chicago and always played in bands as I was growing up. Whether it was acoustic blues, rock, country or bluegrass or going to the Portland, Oregon Waterfront Blues Fest from the time I was old enough to sit up on his shoulders, music was always a huge part of our family. When I was about 12, my Dad put his electric guitar around my neck in the garage and showed me how to play power chords.

TSWS: What's next for you as an artist?
I'm extremely grateful for an opportunity like this just to share my story and music and I hope people can connect to it. As I've mentioned I'm DIY so I'm slowly remastering 3 albums from my first band My Advice To You and 2 other solo albums. I've still got my double album demo's but I don't think the current market is really conducive to double albums so maybe I'll break them up into EPs. I'm always working on new material and producing for friends when I have time after work. I'd love to be able to help singer-songwriters produce full band songs or sync license for video and be able to focus on music full time.

TSWS: Anything in the works even now?
Yeah! I found a start up Loagick Records that is helping indie artist to press vinyl without any up front cost. I'm doing a crowdfunded vinyl of If Only. I currently have 3 out of 30 presales needed to cover the cost of manufacturing a short run of 100 limited edition records. It's always been my lifelong dream to press a vinyl. Also if anything good has come out of the pandemic it has been remote collaboration! My cousin Scott and I have played together in various side project bands over the years and he is currently in Eswatini in South Africa. We figured out how to extract the audio from his camera when he records video playing his ukulele and that turned into finding an acoustic and electric guitar and recording interface and now we are sharing tracks back and forth across continents. We've got a whole album worth of material that tells a story about a suburban city dweller rediscovering earth and falling in love with nature again. That project is called Indiza, I think we only have a basic Instagram page at this point. That kind of sparked the idea that we could become a production team for other singer-songwriters that need a full band to fill out their recordings and maybe turn this into a regular gig.

TSWS: You are an audio engineer and producer also right?
Yeah, I kind of fell into producing and really developed a love for it. There's something about tweaking knobs on an eq after a stressful day at work that is therapeutic. 

TSWS: Do you produce your own stuff?
100% DIY here, haha. So I was in a band when I was a teenager and our friend bought an 8 track mini-disc recorder and some mics and recorded our first album in his living room. He let me take over the payments on his credit card so that's how I became the "producer." After that I started tracking all the instruments and self-producing my albums and recording demo's for friend's bands.

TSWS: What are you doing when you're NOT working on music? 
Well I wish music could be the primary gig! I'm privileged to work as a Supports Broker and assist people with physical and intellectual disabilities to self-direct their services. So I help families and individuals find support staff and resources in the community to be as independent as possible.
Can we expect any music videos coming from you next year? So a friend is letting my wife and I live in their barn apartment on their property in Central Pennsylvania. I'm working on capturing acoustic performances of each song since the acoustics are awesome in here. I'm new to video production and can't stand audio from just an iPhone so I'm working on syncing up my condenser mics and video. I'm hoping to get this done in the next couple of weeks.

TSWS: Do you do any live performances? 
We used to throw DIY house shows and get 50+ people in a living room or basement which was really fun. I've played downtown arts fests and small rock clubs and breweries on occasion. I'd really like to try a livestream so hopefully when I get the audio/video down I can give that a whirl too.
What really inspires you to write?For me it's the connection to my subconscious. I'll start playing a couple chords on the guitar and not to be cheesy but tears will start streaming down my face and I'm like what is that, what did I tap into?  I think music is this beautiful, collective/community, emotional experience so I try to translate that into something that other people can experience too. When you can transfer that into a recording and somebody else experiences that with you, I mean words really can't describe what a privilege that is as an artist.

TSWS: Who are you listening to right now?
This week the snow started falling in Central Pennsylvania and there's a local singer-songwriter Raven and the Wren and her two albums were just perfect soundtracks for watching the snow fall through the windows. I recently made a playlist with albums that Jon Brion had produced like Fiona Apple, Elliott Smith, Aimee Mann and his soundtrack work that was on heavy rotation. I love harder artsy rock albums like Thrice Horizons/East and the amazing textures of their later albums.

TSWS: You wake up in the middle of the night starving. What's your go-to midnight snack? (a question of character here)
True story, water! I try to stay hydrated during the day and I wake up in the middle of the night and I'm like "I haven't had water for hours!"
This album feels like a big undertaking. Is there any advice you have for other up and coming artists out there? Haha, yeah! Don't start with a double album! I mean not to sound cheesy again but be true to yourself. Create ART and don't compromise. Even if you are like me and can't make a living off of music don't give up. Carve out some time to create and share! It's that collective experience that helps us connect and makes us human!

TSWS: Before we go, what would you like to say to fans of the music? 
We are living in a world with 15 second clips on an endless cycle of scrolling so for anyone and everyone that stops for 3 minutes and listens to a song or watches a full video, thank you! And if for those 3 minutes you connect and it moves you to take the full journey through an album that is really a special connection that we get to make and I appreciate that so much. I just got the email from Spotify for the year end recap and it just blows my mind that a guy recording in a garage can reach so many people around the world now. Stop by and say "hi" on the socials. It's not a bot or a marketing team, just me. I might not be able to respond as quick as a bot but I appreciate each and every one of you!