DOUBLE CLICK TO EDIT TITLE
An Interview With The Arc Of Etheline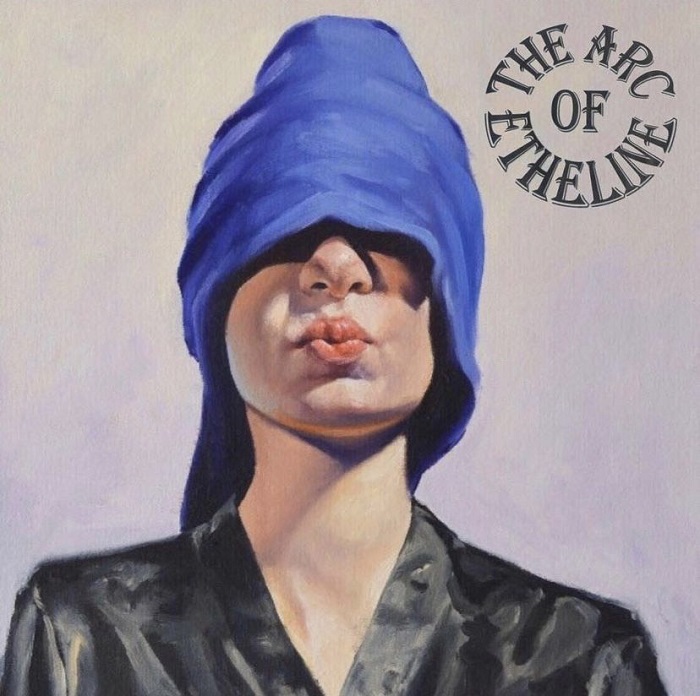 An EP from The Arc Of Etheline takes on an outlandishly fun pop-rock form and becomes something that allures with hints of mystery and sounds like it could be out of a play. 
The Colour Of The Sea EP is packed with bopping basslines, 1950's style songwriting, and touches of blonde and Bowie all over it. 
The record is vast and colorful with a killer palette of instrumentation and sound that brings all the grooves together and it comes through with an alive and breathing feel. 
This was incredibly danceable and fun as saxophone rocks out with guitars and a lush and melodically sultry vocal approach.
The hooks are plentiful and the songs are stateful and memorable with some killer changes and guitar work and at times it even feels like a live performance right in your face. 
This EP really is like watching a theatrical play that has chapters performed with gusto and vibrancy. 
The songs are super pop oriented and all have this sort of passionate undertone that shines with every track.
They rock in a classic sort of way. It's like Grease and Rocky Horror Picture Show rolled into one but with all these other elements and a different drive. 
And this is quite a driven record. Vocals get intense and the band really lets loose and this is part of why it can feel like a live show at times. 
This all makes this EP one of the most fun rock records in a long time. 
It's free. It's not trying to follow any rules or regulations. 
It's got an outside the box vibe and it's not pushed on you. It's just there. 
A wonderful record from start to finish and there is no way you'll be disappointed.
With such a great release, we wanted to have a chat with the band about where this all came from. 
Here's what happened.
TSWS: Okay so let's start things off with The Colour of The Sea EP. This record has a unique and almost classic style of songwriting and some lively instrumentation! Where did this EP come from?

Allison Walters (Vocals/Guitar) wrote every song on the EP. It was the first batch of songs the band began working on. Tempos, arrangement and instrumentation changed when she brought it to the band. The songs started out with just acoustic guitar and vocals. 

TSWS: I'm certainly hearing some different styles mixed in on this one. Who are some of your biggest musical influences?

We get that a lot, actually. Each member has their own influences. Allison is very inspired by PJ Harvey. Ande (Guitar/Vocals) tends to lean towards The Cars/Blondie/New Wave when writing for the band. JR Durkott (bass) is influenced by The Pixies and The Grateful Dead. Eric Brown (Drums) is very much influenced by all things Hip Hop. 

TSWS: How did this all start for you guys?

We all went to college together. JR and Allison were in a band called Ghotifish. Eric and Ande were the rhythm section for Mab Lab. Two separate circles, but each respected the other. In March of 2018, Allison and Ande reaquainted at a local show. Allison and JR were writing at that time and the other players weren't working out. Ande offered to join them as their sax player. After a practice or two, Ande became the full time multi-instrumentalist, covering guitar, ukulele and tenor sax. From there it was only natural to bring Eric into the band. The sound changed dramatically. Songwriting became edgier. Sonically, The Arc of Etheline was born at that point.

TSWS: Do you do any live performances?

We perform every chance we get. Mostly around Indianapolis, but we are looking into booking festivals out of state in 2022

TSWS: What kind of things inspire you to write?

Each member has a different writing style. Allison likes to write in complete, quiet isolation. Ande writes to rhythms. That may be a metronome or a drum loop. JR tries to play the music inside his mind. It doesn't always come out right, but it's usually dope. Eric writes more collaboratively.

TSWS: Can we expect any music videos coming from you guys next year?

Yes. There will be lyric videos for each song on the EP. We are also working on a storyboard for the video of Overrated.

TSWS: What's next for you as a band? Is there anything new in the works even now?

Recording is the next big step. It will be a full length album. The newer songs are quite a departure from the EP, but the vibe remains intact. Expect great melodies, unique instrumentation, quirky songwriting and some uptempo tracks

TSWS: Do you guys record these songs at a home studio or do you hit a big studio?

We recorded the EP at The Ark Barn. A studio in Indianapolis owned by Ryan Koch

TSWS: What are you all doing when you're NOT working on music?

Listening to music, going to local shows, networking, watching movies. Playing with our kids.

TSWS: This EP feels like a big undertaking. What kind of advice would you have for other up and coming bands out there?

Nothing can stop the Hustle! If you're in a band just starting out, be confident enough to suck. Over time the music will become a language and songs will turn into conversations. Promote yourself, dont rely on venues, booking agents, managers etc. Noone will be as passionate about your music as you will be. People will notice that and start showing up. Don't be afraid to explore different genres. A lot of time, that exploration can become a band's identity.

TSWS: Before we go, what would you like to say to fans of the music?

Hit us up when you hear us. DM us. We'd love to talk to you. Come to shows. Tell your friends. Add us to your playlists. We are very interactive with fans. You drive us during live shows. Stand up front, be loud... BE PASSIONATE!