The Goudies Get Beautifully Personal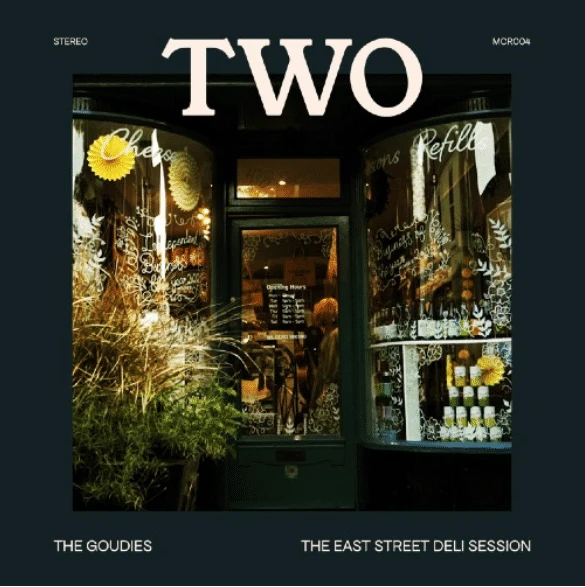 A new release from The Goudies Brings out a beautifully touching and delicate cinematic piece of work in the form of a storytelling Falk session complete with wonderful guitar work and vocals that let you just get washed away with the sound of everything. The best part about this is that it feels good to let that happen.

"Two (The East Street Deli Session)" Is absolutely beautiful and really has the ability to grab you with this duet vocal approach that combined creates harmonies and melodies that whisk you away to wherever they want to take you. This is the part that feels amazing.

The song feels so personal and so genuine that you are paying attention right from the get-go. It has you, and it holds you, and it wraps you up and keeps you there.

It's been a while since a song did that for me honestly. I turn my head from across the room and let the music drift towards me. By the end of the song I'm swimming around in it, letting it surround me and soak into my thoughts, and even a little bit into my emotions.

Let's face it, maybe it's got a lot to do with the emotional drive of the song that holds on to you in reality.  The performance is outstanding and has tons of heart and this is why it's so authentic. It's not just about the aesthetic and that cinematic tonality it's really about performance of it all as well.

A track like this needs to have all the components working for it because it's so real. It's so alive and breathing and comes from such a real place that the songwriting and the performance both have to be on point for you to be able to feel that emotion. For the song to be able to pull that emotion from you.

This is a song you can absolutely fall in love with when you hear it and write off the bat you think of your person. The song has warmth and feels like a welcoming hug from a loved one.

The Goudies  have definitely outdone themselves this time and without question deserve a space in your time and schedule for their music to make you feel.

We all need music that can make you feel  and think. This single is a gorgeous way to start your day.