An Interview With The Soul Bros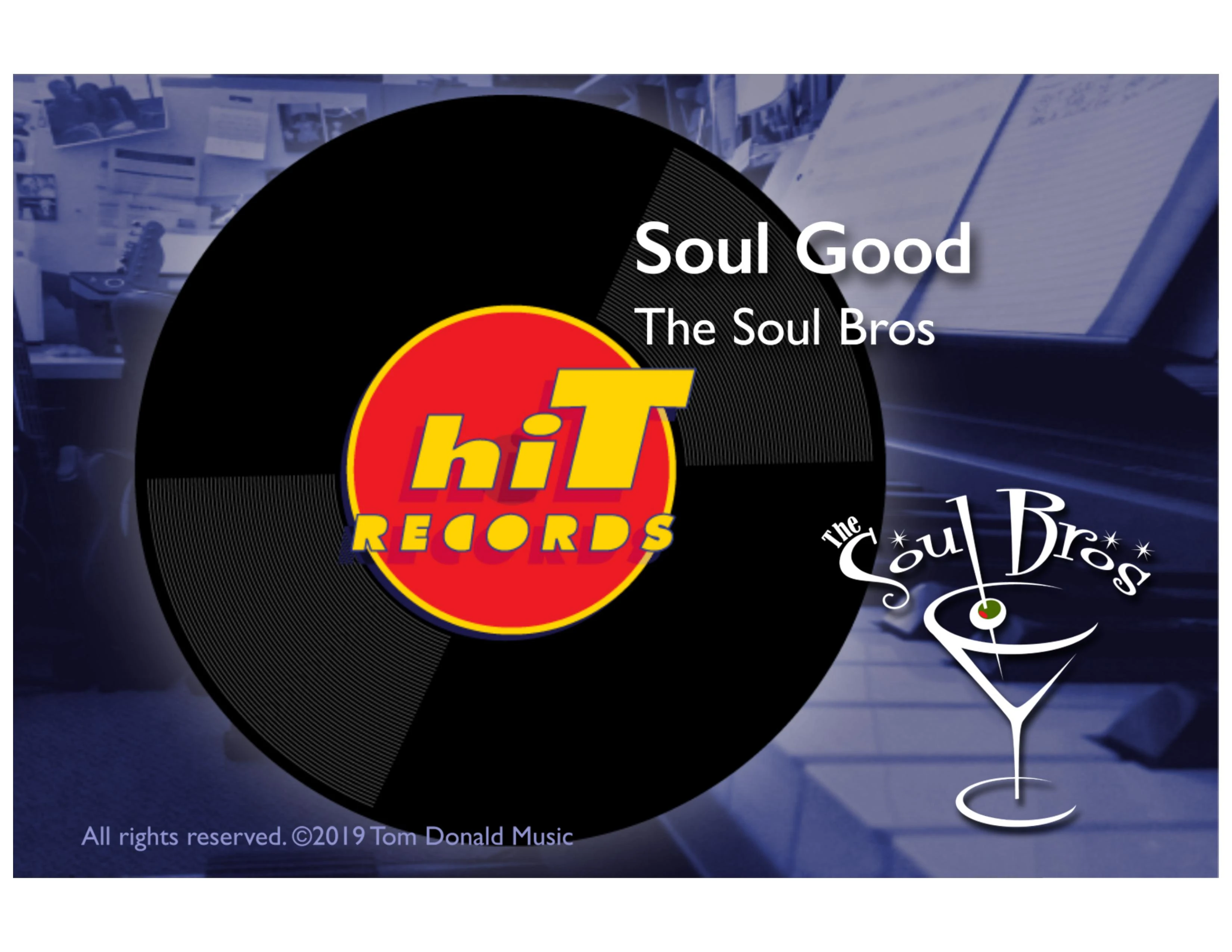 The latest release from The Soul Bros brings out a refreshing jazz tones soiree that hits all the sweet spots but still keeps things current and endlessly fun as well. 
The "Soul Good" single hits all the funk undertones sweet spots with organs, lively drumming, some killer guitar work, and an array of grooves that get you moving straight away.
The bassline is massive and walking along with horn sections that jive and swing as they put forth a colorful and character riddled performance from start to finish. 
That saxophone lays out juicy sections and everything is done with a cool swagger that has a way of grabbing your attention as they jam on.
The single is a wonderful showcasing of the band's ability to churn out tasteful and energetically performed jazz songs but with flavor and style that makes you want more and more. 
This was incredibly danceable and left nothing to the imagination as they really let loose just enough to push that envelope. 
You get attached and when it's all over, you find yourself looking for more from The Soul Bros.
These guys have the sound nailed and it feels good to crank it up and really get into that groove. And there is plenty of groove to get into. 
With the release of such a killer single, we wanted to touch base with The Soul Bros to see where this came from and what may be next for them. 
Here's what happened.
TSWS: Let's kick things off with "Soul Good". This track had a very colorful funk undertone to it!  Where did this single come from?
Thank you. Like a lot of funk tunes, Soul Good started with the bass. I play bass myself and was fooling around with this relatively simple line. I put that down and then went to the piano. I also asked my pal John Willis, who's a Nashville ace session player, to look to the greats, Cornell Dupree and Steve Cropper, among others, for the rhythm parts. He did so, and then some. The horns and the rest of the tune came together quickly after that. 

TSWS:

When did this all start for you guys?
The Soul Bros is primarily a studio group, and as such, the players on each track vary somewhat. Tom Donald is the leader, and the producer.




TSWS:

What inspires you to write a song?
Feelings. Reactions to what I see in the world, or in my own specific orbit. As creative people, all we can do is reflect what we see, and what we feel. 




TSWS:

This record has some great styles! Can you give us some of your top musical influences?
From the start, I've always loved R&B and soul music, and especially what came out of Memphis, and the Star/Volt operation. I used to hear Booker T, Otis Redding or Sam & Dave records on the radio and then run down to the store to buy them. Now we get our music in different ways, of course, but the process of finding music and falling in love with it is the same. 




TSWS:

What are you all doing when you're NOT working on music? 
Just trying to chill, and enjoy our lives. 




TSWS:

Who's in all your headphones right now?
Besides, R&B and pop, I also listen not a lot of what is called modern jazz and I like that, if only to marvel at the proficiency of some of those players. Most of us in The Soul Bros spend a lot of time on our instruments. It's truly a lifelong process, one that never ends. But the journey is the most fun.




TSWS:

Are you guys doing any live performances right now?
No, we're happy to work in the studio. 




TSWS:

This song feels like a big undertaking, is there any advice you'd give to other up and coming bands out there?
Never, ever give up. Dreams don't die, but the motivation and idealism behind those dreams can fade, if you allow them to.




TSWS:

What can your fans expect from you in the near future?
Early in 2023, we're releasing a record called I Never Knew, also on hiTrecords. It's something of departure from Soul Good, and a nod in the direction of chill wave, another new music category that interests us.




TSWS:

Before we go, what would you like to say to fans of the music?
A big thank you for your interest and curiosity. There's a lot of music (and art, in general) out there for people to consume. And when people take time to appreciate ours, we feel grateful beyond words.