Tyburn Blossom Brings The Nostalgic Synth Rock Vibes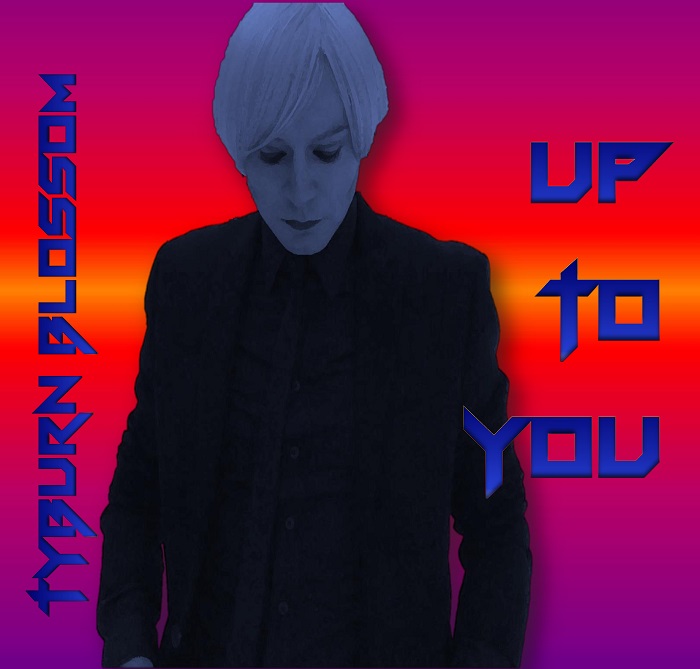 A fresh banger from Tyburn Blossom brings a classic darkwave and post punk vibe with dampened textures and a deep vocal tone to accompany wet guitars that swim in reverb and a semi-industrial pop beat that bares some great edge. 
"Up To You" provides a killer feel tonality wise and takes on such a wide array of instrumentation including some outstanding synth work that broadens the soundscape well. 
This single has a clear and present nostalgic feel to it and really creates a sound that feels familiar but also quite refreshing at the same time. 
This has heart embedded in it. And it's got that feel that seems like it came from someplace real. 
It's actually quite a beautiful song as a whole. The sounds all mend together nicely and the song ends up having a well woven structure that lets you get attached quickly. 
But again, it's got that classic tone. You close your eyes while you listen, and you feel like a teenager again driving to your friend's place to get ready and go out to the city for eh night. 
It's awesome and boasts a bit of that goth culture while remaining very poppy. 
Which is a staple of the genre for the most part and Blossom does it damn well. 
Everything about this song just hits that sweet spot from the type of synths and keys used to the effects on those guitars. It all beckons those songs we all knew and loved and it's obvious the genre's best were a heavy influence on this track and likely a good portion of the artist's work. 
Either way, this release is one to just let take you to it's world and drop you off for the night. 
When you get back, you might want to check out more of Blossom's releases as you might be delighted to find more than a few gems in there.