DOUBLE CLICK TO EDIT TITLE
A Massive And Deepening Roots Rock Release From Wild The Coyote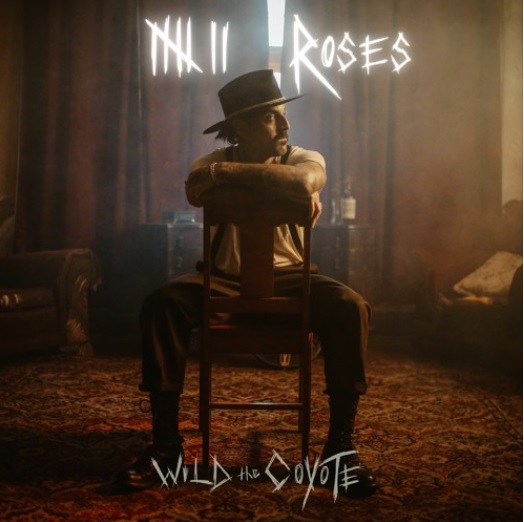 A new album release from Wild the Coyote smoothly blends some genuine genre attributes to build a record and a sound that breaks boundaries while still feeling comfortable and almost familiar. 
The 7 Roses record is overflowing with a beautifully cinematic and emotionally driven rock sound that brings in southern rock and Americana styles and rings out with massive amounts of heart. 
Guitars on this release are outstanding and packed in with layers of gorgeous and lush tonality and gusto while vocals feel rustic and true. 
Ambient, floating guitars swim in and out while you get drawn in by the hard-hitting roots of each song and it all comes straight from the gut which makes it all insanely addicting. Once a song ends, you really want to hear the next, but you also want to hit repeat just once more to soak that last one in fully. 
Slide guitars take control, and everything comes through with such a glorious grit and attitude its completely satisfying. 
Not only that but the songs are also sort of poppy in a way. The verses sometimes stick in your head and the choruses will other times but there are always some damn strong hooks whether it be musical of vocal.
This is incredibly well produced record as the songs sound heavy and massive as they play out with a certain energy that becomes infectious by the second track in. 
And these songs don't lose any of that as the album goes. The whole course of the album keeps true to its roots feel and deep-down sound.
Huge claps and stomps, organs, and huge sounds fill any empty space and the character of this all shines and never dies out even for a second.
This is an impactful record that leaves its mark and does wit with style and that's what we need right now. 
Take a deep dive into 7 Roses and you want to come back from it.