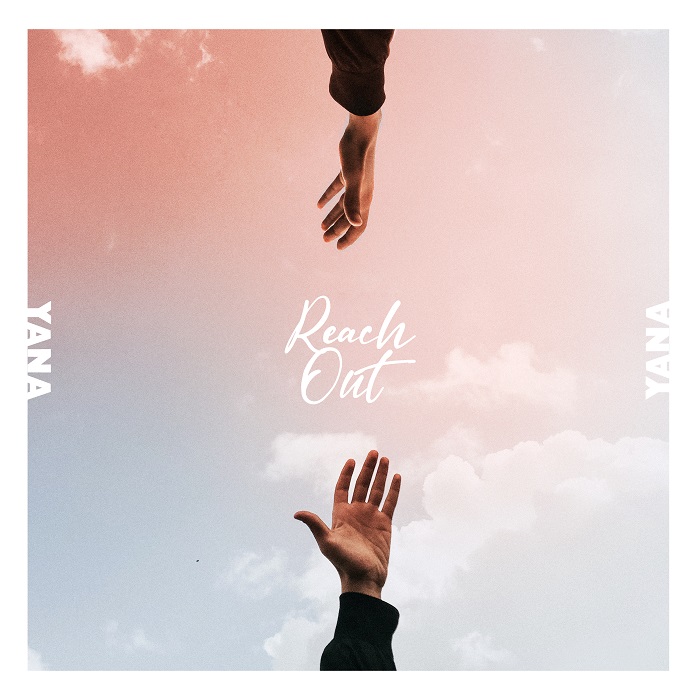 A new single release from singer songwriter Yana brings a lush and personal feel with a cinematic backbone that resonates with anyone who listens. 
"Reach Out" is beautifully woven and leaves an impactful mark that feels warming and uplifting at times. 
The song breaks into a full band feel from a stripped down starting point as it streamlines a gorgeous palette of sounds both close and distanced to create a certain atmosphere that stands out. 
This was gracefully and passionately performed from guitars to vocals and everything in between. There is a vast soundscape that makes this song so huge and addictive. 
Yana truly writes from the gut and speaks of personal and emotionally driven experience and lets it all out in the music which is a big part of what makes the artist so alluring to begin with. 
You can hear the realness seeping out of every note and every chord struck. That it began somewhere and ended up in the form of a song.
"Reach Out" is a song with a purpose and a message. It's important to have songs like that especially in these times. 
There are always pop songs. They never go anywhere. But most have no deeper meaning or value. 
Songs like this one reach deeper and keep with you longer as well.
The song touches on mental health and it's not easy to write songs like that. 
It takes guts and courage. 
But it is important because others can recognize it. And maybe, just maybe, they won't feel alone.
With such a great release we wanted to touch base with Yana to talk about the single and where it really comes from along with what may be next.
TDSWS: Okay so let's start with  "Reach Out". This track has a beautiful and  honest singer songwriter
feel to it! Where did this song come from?

Honesty is the key in all my songs and I think it is the most important quality of a songwriter.
And this is a case of looking around and observing what's going on. We all know how
important mental health is yet I feel (and I know I'm not the only one ) it's not talked about as
much as it should be. So this song is an encouragement to anyone who needs it, not to be shy
to speak out and seek help if needed. Not an easy thing to do. It's a brave thing to admit you
need help but we know the help is out there. I recently followed the story of multiple world
snooker champion and former world number one Mark Selby who after years of putting on a
brave face admitted mental health issues and admitted going through counselling. The
outpouring of support after this statement was amazing and it only shows how much it means
for the person not having to bottle everything inside anymore.

The lyrics for Reach Out were written a few years ago when there was no sign of pandemic
nor lockdowns yet but I think the song will resonate will people even more because after what
the past two years have been like. And made many of us realize how fragile our mental health
is.

TDSWS: I'm hearing several styles on this release. Who are some of your biggest musical influences?

I have always been fascinated by lyrics and those who inspire me also write deep songs where
you have to think as you listen. My influences include the likes of Interference, Mic
Christopher, Glen Hansard, Cloud Cult or Nick Cave.

TDSWS: So how did this all begin for you really?

I never had any plans or childhood dreams of becoming a musician. I started playing the
guitar in my late teens thanks to Karel Zich, singer (often called Czech Elvis Presley for the
similarity of his voice) and master of the twelve string guitar, my first musical hero who later
became a friend. If it wasn't for his encouragement I would probably never be where I am. He
passed away in 2004 but he has a special place in my heart.

TDSWS: What's next for you as an artist?

I am delighted to see the world opening up again and live music being back, therefore I hope
for some gigs to come my way as well. I have been applying to various festivals and still
waiting for that big proper gig to come around. I am truly hoping it will be the launch of the
album, I am playing with ideas in my head how that night should look and sound like so let's
hope at least part of it comes true. I plan to release a few more singles ahead of the album.

TDSWS: What inspires you to write a song?

As my good friend and guitarist extraordinaire Justin Lavash once said " ideas are all
around us. The only thing you need to do is to catch it before somebody else does."
Most of my songs come either from personal experience or from the observations of my
surroundings.

TDSWS: What are you all doing when you're NOT working on music? 

I am involved on the other side of music - I write about it as a journalist. So it never goes
away completely. However, I tend not to combine these two fields but sometimes it's
inescapable.

TDSWS: Who are you listening to right now?

That changes every day depending on my mood and everything else. Here are a few albums I
keep going back to:
J Eoin: Sunshowers
Interference: The Sweet Spot
BK Pepper: Alerts
Cloud Cult: Unplug
The Pale: I Woke Up and I Was Gone
Catrin Finch and Seckou Keita: Soar
TDSWS: Can we expect any music videos from you this year?

I hope so. Haven't done any but luckily I have friends who are willing to help so we might
figure something out when the time comes.

TDSWS: Do you have a home studio where you guys track your stuff? What kind of stuff do you use to
track your songs?

I don't have a home studio as such at the moment. For now it's just a simple set up with a mic
and a Boss- BR 800 digital recorder , a great tool to track the demos and ideas.

TDSWS: This single seems like a big undertaking. What kind of advice might you have for other up
and coming artists out there? 

Everything you go through during your music career is a lesson. Good or bad. Remember to
stay humble, work hard, be grateful for every achievement, no matter the size. Everything is
part of the journey. Don't forget your background and the people who inspired and helped
you to get where you are. Always be true to yourself.

TDSWS: Before we go, what would you like to say to fans of the music?

I would like people outside music world to realize what it takes to release even a single song.
It's like a massive iceberg and what you see in the end is just the tip yet not the huge mass
underneath the water. I would like to see people being more sympathetic towards artists,
appreciate their work. It saddens me how artists are looked down upon by those outside the
creative industry, only because they don't work nine to five. It just works differently. I
recently remembered a saying I read somewhere "lots of people will tell you how difficult it is
to be an artist but nobody tells you how difficult it is not to be an artist."