An Interview With Al Lloyd & His Orchestra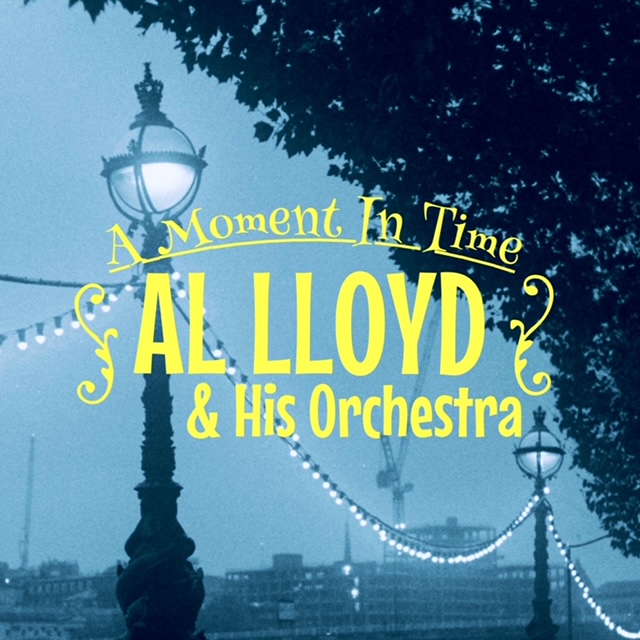 A new EP release from Al Lloyd & His Orchestra brings out a classic style and gives it a refreshing touch but never loses it's aesthetic or authenticity even for a second as the record boasts a big band feel and the beautiful orchestrated singles are performed with heart and written with much attention to detail.
The A Moment In Time EP has a rich textured style and approach as its horns, strings, and vocals all come together with this breathing feeling. Songs seem alive and have a warmth to them that has a way of giving an almost welcoming feeling.
The release does indeed feature elements of big band, jazz, R&B, and of course soul. And that soul is always evident and really pushes the tracks as well. 
Al Lloyd is a composer, and saxophonist so he's got the understanding of both sides of the field which gives him such a great upper hand at being able to write pieces that have these live drums and up beat or mid tempo styles and getting the horns to sway and strings to build this atmosphere that really takes you away to wherever he wants.
This was quite a beautifully done release by all parts from the instrumentation performances to vocals, writing, and arrangements. It's all got a professional and seasoned tone and touch to them that coates everything well. 
Each song stands on its own two legs but the EP as a whole really does work best. You get the feel for the whole thing like a concept album giving you chapters in a life through the music itself. 
So it's really great that you actually get that theatrical tonality and sway. 
Very unique and familiar but refreshing release from Al Lloyd indeed, and with its release, we wanted to touch base with the songwriter to find out where this all came from and what may be next for the songwriter. 
Here's what happened.
TSWS: Let's kick things off with the A Moment In Time EP. This record has a
genuine and classic feel to it. Where did this EP come from?

It's been in development for some time. I've spent the past couple of years
writing and producing songs on other artists and have been fortunate enough
to have had success with several releases, but I felt it was time to get back to
my roots with mainly instrumental music. I have a fantastic pool of session
musicians who I use on all my sessions so it was also great to be able to
really feature them as the artist.

TSWS: When did this all start for you?

I started as a saxophone player at the age of 11, and then developed into an
arranger and orchestrator working for other artists and bands. I've always said
that my epiphany moment came when at the age of 21, I had the opportunity
to study with legendary Motown arranger McKinley Jackson when he was
touring the UK as musical director for the Temptations. I got to learn from his
arrangements and the way he conducted the orchestra for the group, I also
got to hang out with some of my hero's like the Temptations and the Four
Tops and watch the show from the wings – it was incredible and a real turning
point for me. After that, I knew it was what I wanted to do and I began writing
arrangements for anyone that would hire me. I was lucky enough to arrange
music for acts like the Drifters, the Chairmen of The Board and others. That
then developed into being a composer as well as an arranger.

TSWS: What inspires you to write a song?

I'm an avid music listener and find myself listening and being inspired by
music on a regular basis. I wish I could say I had a formula, but I don't. I
always work at the piano but sometimes it comes out of nowhere, and no
matter what you're doing, you have to stop and write it down. Music comes out
of the air and can disappear as quickly as it appeared.

TSWS: This record has some great styles! Can you give us some of your top
musical influences?

For me, it was the great composers, arrangers and producers in Soul and Pop
music. The Philadelphia Soul music producer Thom Bell has always been my
biggest inspiration, but also musicians like Burt Bacharach, Quincy Jones,
Jimmy Webb, Duke Ellington, and Henry Mancini. Classical composers such
as Shostakovich, Gustav Holst, and Samuel Barber have also been a big
inspiration for me.

TSWS: What are you doing when you're NOT working on music? 

Well, I'm always working in music. My day job is working in a music shop
selling musical instruments. I also teach saxophone as well as write and
arrange music for different artists. Outside of that, I love wildlife, cooking and
going for walks, but it's mainly music that I do day to day.

TSWS: Who's in your headphones right now?

Currently I'm listening to a lot of Henry Mancini soundtracks – he was such a
fantastic composer and orchestrator and I find his work constantly inspiring.
Also Quincy Jones is a regular on my current playlists.

TSWS: Are you doing any live performances right now?
I am but as a sax player
for different bands. I hope to be able to get some gigs lined up for the
orchestra next year.

TSWS: This record feels like a big undertaking, is there any advice you'd give to
other up and coming artists out there?

Just do what you think works. Your ears won't ever lie to you, trust them. Hold
the key to your own music and the rest will follow. And ultimately, write and
create music to please yourself first of all.

TSWS: What can your fans expect from you in the near future?
I'm working on
some new material for several artists I've worked with before and planning a
second EP for early 2023.

TSWS: Before we go, what would you like to say to fans of the music?

Just to say thank you so much for all the years of support and inspiration. It
wouldn't be possible without everyone listening and enjoying. Also, I must say
a huge thanks to the DJ's, journalists, and broadcasters who have supported
me and my music. We're all a team working to the same goal. Thank you!