An Interview With Amoreena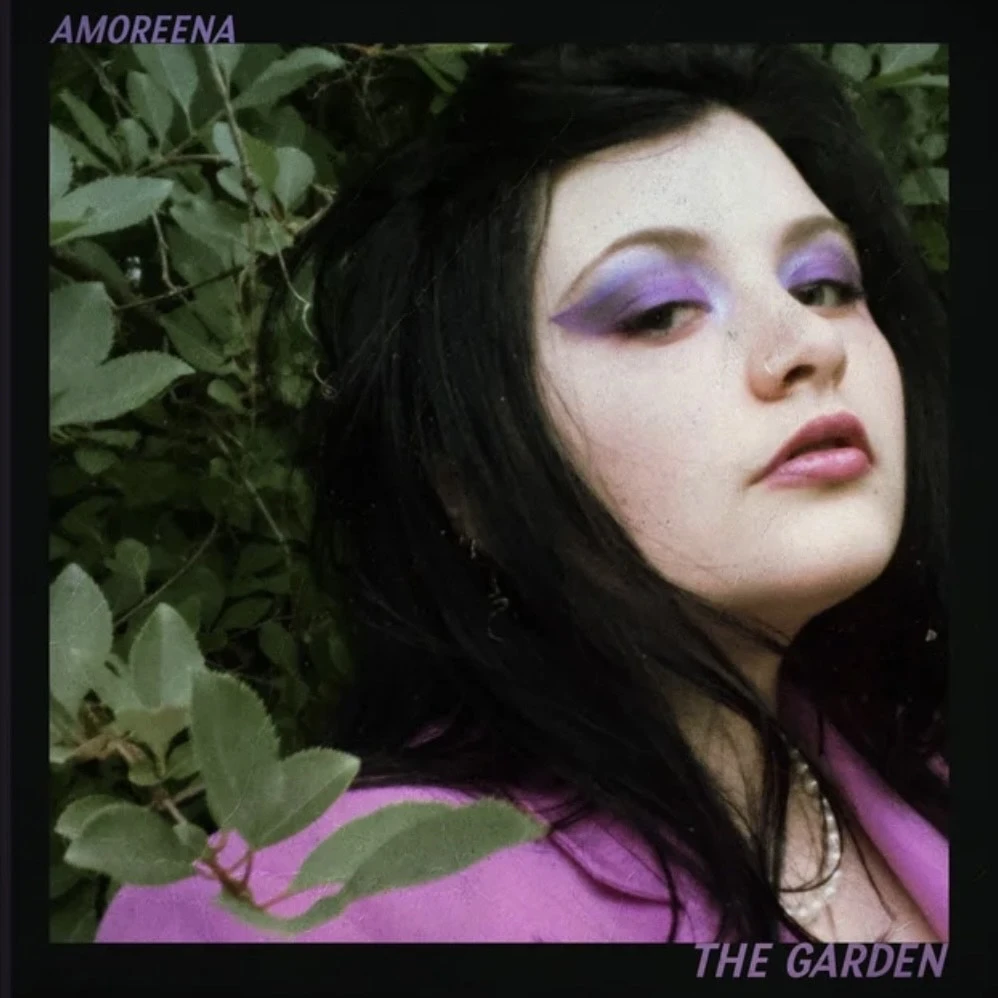 The latest full-length album release from Amoreena  rings together a multitude of gorgeously performed pop textures that manage to seamlessly melt into each other to create an atmosphere that is both old school and new school together.  Comes complete with swelling since heartbeat rhythms and neon lit backdrops that let the artist perform with character and soul.

The Garden  Album is packed to the brim with heart and a perfected attitude that lets her  shine as an artist with a presence that can't be denied.

This Record has more than a handful of gems but there's also this wonderful aspect of the album itself that portrays a very genuine and personal output. This is one of the biggest reasons why listening to the full album is really a better way to soak Amoreena  in as an artist.

Vocally she has both power and fire but there's also a dynamic to it in the way that she performs it all. It's not like It's tricky, but it's balanced and I think that that's something a singer and an artist should really know how to do when they're putting so much into a record, especially one like this.

 And this artist pulls it off without a hitch. Not only that but there's a certain kind of charm to the record as well and to her really that comes through and once you get pulled in by that it's hard to come back out. The record is vast and has a big feel.

This works really really well for her style because there is some almost magic or fantasy element to it that gives it that sort of cinematic or even theatrical undertone.

The Sounds used on this record are produced very well and fit in with each other from song to song and from soundscape to soundscape. So you can tell there was a lot of thought put into the detail of the creation of this body of work.

With the release of such a wonderfully woven album, we wanted to have a sit-down with Amoreena  to find out where this all came from and what is coming up next for the artist. 

 Here's what happened.
TSWS: Let's kick things off with The Garden album. This record has an alluring  pop feel to it. Where did this album come from?

——->This album came from the overall idea that it must feel so amazing to heal so well you have flowers quite literally sprouting from your wounds. Simple as that. So many therapy sessions, multiple relationships in my life that have healed or flaked into pieces over the last 3 years that I had to piece together the meaning behind them all in order to heal - which lead to me growing, nurturing my garden of songs.

TSWS: When did this all start for you?

———->This album started back in 2019, though I didn't know it at the time. I really began trusting my production skills and taking it serious around that time - with the tracks From The Trees, Selfish, and Hopeless. Hopeless was probably the first track I ever produced and released on my own, and I am so proud of that little song. So I guess you could say it started there - with Hopeless, Valentines Day 2019. 

TSWS: What inspires you to write a song?

————>Emotions !!! Some people paint, other people scream, go for a run, I write poetry and sit behind my piano and slam on those ivories until whatever emotion I'm trying to understand finally makes sense to me. 

TSWS: This record has some great styles! Can you give us some of your top musical influences?

————>Influences in vocalization are those of Pat Benatar, Ann Wilson of Heart, and Lady GagaFor songwriters and production - Freddie Mercury, FINNEAS, Rina Sawayama, Kate Bush, Patrick Stump, Marina…..the list goes on and on

TSWS: What are you doing when you're NOT working on music? 

—————->Right now if I'm not working on music I'm usually worrying about the fact that I'm not working on music! Lately I've been trying to meditate and catch up on that list of movies my brother wants me to watch. 

TSWS: Who's in your headphones right now?

——————>Not Another Rockstar by Maisie Peters has been on repeat, and honestly I'm still playing Rina's album Hold The Girl every day. 

TSWS: Are you doing any live performances right now?

——————>Yes! My band The Streetlight Satin and I have the absolute pleasure to open up for Boy Jr on February 3rd in Binghamton New York! 

TSWS: This record feels like a big undertaking, is there any advice you'd give to other up and coming artists out there?

——————->Trust yourself. Trust yourself. Trust. Yourself. Your art is your survival, let it speak at the volumes you are terrified to reach! If it scares you, your doing it right. 

TSWS: Before we go, what would you like to say to fans?

———————->Thank you so much for listening to the music of a girl just trying to help the world heal! 

The Garden hyperlink: https://distrokid.com/hyperfollow/amoreena/the-garden
Instagram: https://instagram.com/amoreenaofficial
Tiktok: https://www.tiktok.com/@amoreenaofficial
Website: https://amoreenaofficial.com