An Interview With Becky Raisman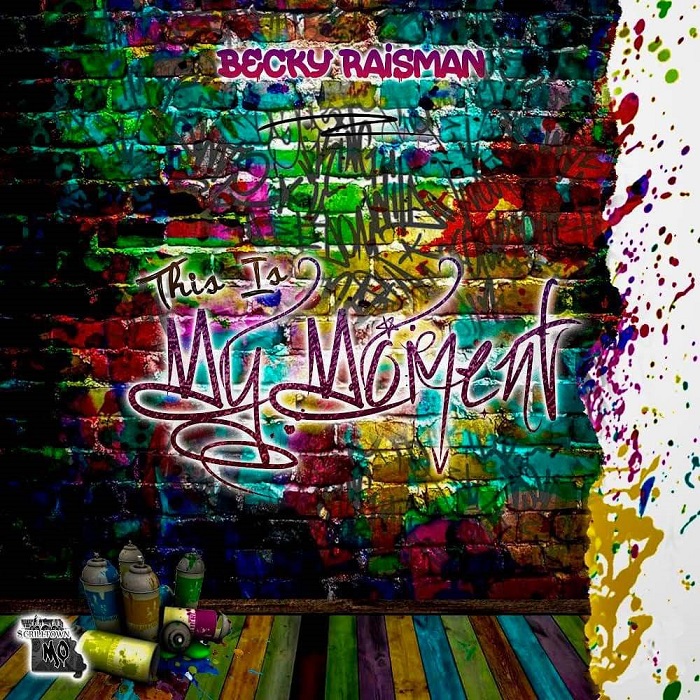 A new EP release from Becky Raisman is a vibrant and colorful pop EP that combines a wonderful array of bright instrumentation and vocals that add to the shine of the project. 
The This Is My Moment EP boasts a youthful energy and plenty of honesty and pop sensibility and although it feels like it has a purity to it, there is edge, and the songs are incredibly danceable. 
The EP consists of 3 tracks that together, feel like a bit of a concept record.
This release keeps to a lush palette of sounds and beckons 90's pop at times as guitars and keys paint vivid pictures of love and infatuation. Just the things a good pop record should be about really. 
Songs are great for a lively party or the club but also a night out with your friends as well or even just bopping around your house. 
The whole thing is welcoming and crisp but also warming in a way.
The coolest part of this is that Raisman manages to blend a few genres together throughout this release and all of it makes for a radio friendly tonality that hits the ground running.
From country pop swagger and guitar lines, to loads of vocal hooks that keep you attached, This Is My Moment is vivacious and thinks outside the box a bit. 
Raisman brings the good times with her singing and shows such a great character and gusto throughout the EP and by the time it's over, you want to hear a little more. 
It has an addictiveness to it that really lasts, and this ends up being a record you want to pop on when you wake up in the morning just to get you in the right mood for the day. 
And it does a killer job of setting that mood. 
With such a wonderful release, we wanted to have a quick chat with Becky Raisman to find out where this all came from and what may be coming next for the artist. 
Here's what happened. 
TSWS: Okay let's start with the This Is My Moment EP. This record came out beautiful and lush with a colorful tonality to it. Where did this EP come from?
 
The songs I wrote the lyrics and melodies. I buy tracks off of soundbetter.com and write lyrics and melodies.
TSWS: I'm hearing a great mix of styles on this song. What are some of your biggest actual musical influences?

I love Lady Gaga, Haley Kioyko, Girl in Red, Tegan and Sara, Gia Woods, Melissa Etheridge, Drake, Chainsmokers, Halsey, Ariana Grande, Justin Bieber, Shawn Mendes, Jonas Brothers, etc...
TSWS: So, how did this all start for you? 

Well, I released a song last year called "Summertime Sugar" ScrilltownMO promotes my music and he encouraged me to do an EP so This Is My Moment is my EP and it was released on Christmas Eve.
TSWS: What's next for you as an artist?

What's next? New tunes!!! Yeah! 
TSWS: Have you played any live shows? Are you planning on it?

I do karaoke and I take lessons with Bach to Rock and we do gigs around Charleston area. 
TSWS: What are you doing when you're NOT working on music? 

What I'm doing when not doing music? I'm also an aspiring stand up comedian. Yes, I'm really funny and write funny material. I go to open mics, I even did some shows on zoom even Comedy festivals on Zoom.
TSWS: What are you performing on this record?

I do all the vocals :)
TSWS: What kind of things really inspire you to write? 

I like to listen to other songs to get inspired. I write lyrics just stuff that comes to me. Like stuff will pop up in my head and yeah write it down.
TSWS: The single feels like a pretty big undertaking. What kind of advice would you have for up and coming artists out there?

Advice I would give is take lessons, go to open mics, do an album EP, release it, do singing contests, reach out to music blogs, you got to get yourself out there. You can do it. Out of a thousand nos you do get that one yes. Believe in yourself.
TSWS: Before we go, what would you like to say to fans of the music?

Check out my music and love you all. Thank you.