An Uplifitng Summer Single From Cardboard People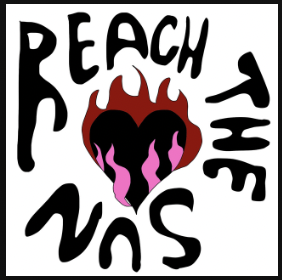 A vibrant new single from Cardboard People brings them back in the game with a summer time inspirational and uplifting style and a colorful approach that lets the song build with smooth vocals and building beats and pop undertones into a beautiful and almost dreamy chorus. 
"Reach The Sun" is absolutely gorgeous and riddled with an ever building songwriting style and a wonderful sense of character and the ability to paint a vivid picture with an outstanding palette. 
It's very soothing and feels good. It feels like a summer breeze blowing through your hair and a carefree day. 
The sense of freedom shines on through the pop sensibility of it all. 
Vocals are performed with such a soulful approach and the R&B and pop influences on this single are heavy handed and tastefully done all the way through.
Backing vocals harmonize with the up front main vocal and it sounds like a rainbow of harmony and peacefulness. 
It's almost angelic in a way and it has this awesome cinematic backbone to it that really sticks with you for ages.
This track just oozes pop and the colors of it spill to the floor and spread out infecting anyone who hears it with positive vibes and the want to raise up their hands and dance around. 
The hip hop element is perfectly done and with a gracefulness and emotion and as if this wasn't enough, the song comes with this great video that also shows that presence and that character even stronger. 
This whole thing was absolutely wonderful and you can listen to it all day and still come out feeling better than you did the last time.